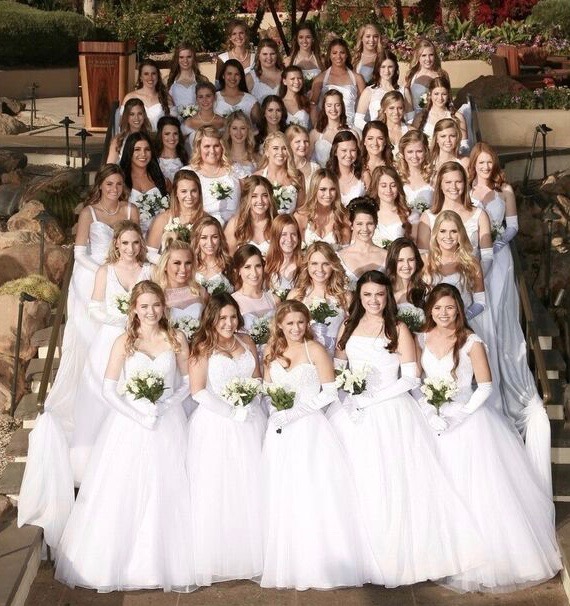 Kathy reports on the oldest charitable organization in Phoenix. 
 It's one of the most well known balls on the Phoenix social calender. And it's a 102 year old tradition! 
It's the 102nd Annual Charity Ball is hosted by the Board of Visitors and boasts Phoenix most well knowns and influential philantrhopic families.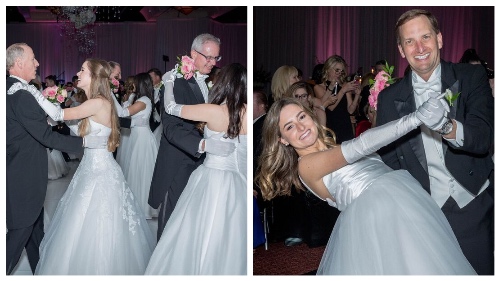 The very formal presentation of 48 Flower Girls in white gowns also put the fathers in the spotlight for the traditional father daughter waltz.  PIctured above right are Sydney Zuieback and father Michael Zuieback.
Cindy Good, Chairman of The Board of Visitors, (pictured below with Besty Haenel) says, "In a world wherewe are constantly asked to upgrade and change, we are thankful that this time honored tradition remains."As we enter our 110th year as an organization, the members of The Board of Visitors recognize and are grateful for the generosity of those who have supported our events allowing us to fulfill our mission."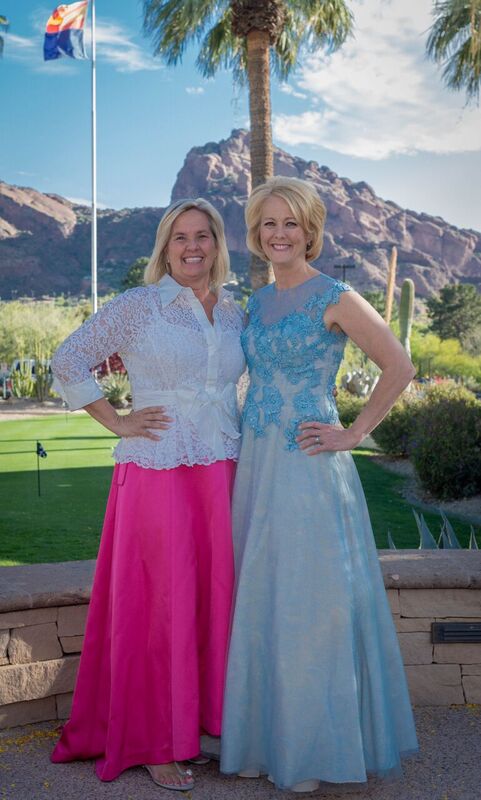 Charity Ball Chairman Betsy Haenel (pictured above with Cindy Good) added, "I am so proud to carry on the tradition of our organization's cherished, signature fundraiser. This beautiful event is treasured by our Flower Girl families and guests who value our commitment to the needs of our community."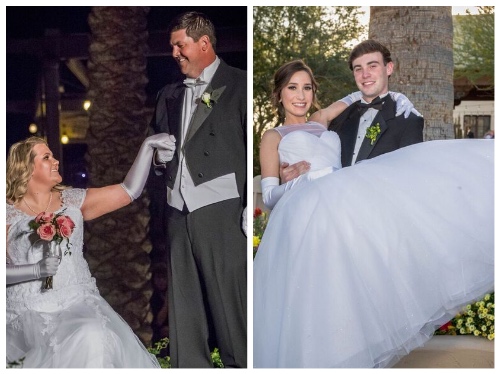 PIctured above lefit are Lauren and Chad Schubert and pictured above right are Triana Doria and Matt Clawson. Established in 1908, The Board of Visitors is the oldest charitable organization in Arizona. Since its inception, The Board of Visitors has granted more than 19 million dollars to local nonprofit organizations in the greater Phoenix community serving the healthcare needs of women, children and the elderly. 
Congratulations to these beautiful ladies and their families!

    Kathy Shayna Shocket is a freelance Writer and TV- Field Producer based in Phoenix, AZ. The former TV-Reporter has written for publications such as TIME Magazine, Money Magazine, PEOPLE Magazine, The Hollywood Reporter and The NEW YORK TIMES. You can reach her at redkarpetgirl@aol.com