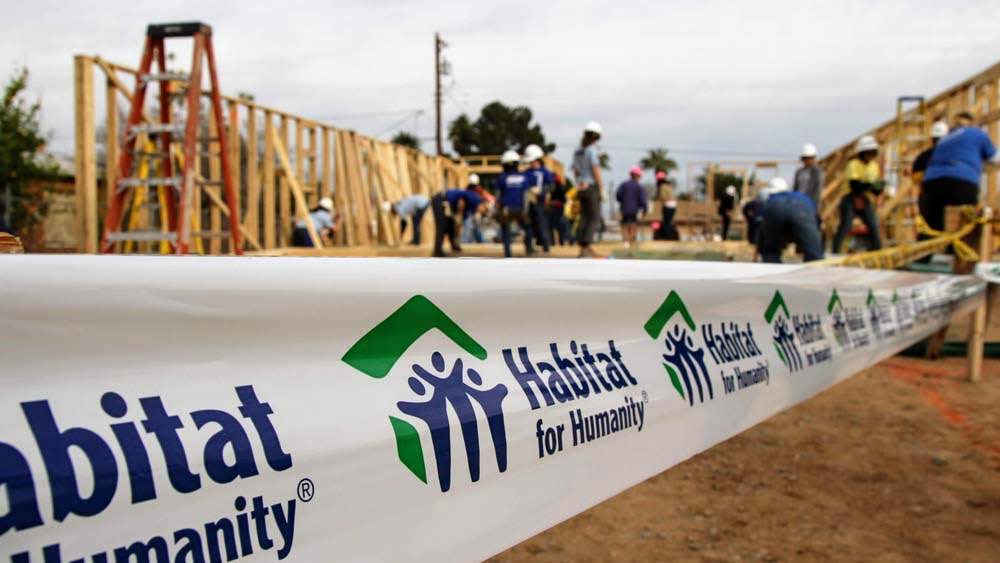 For 30 years, Habitat for Humanity Central Arizona has been focused on providing solutions to the growing affordable housing crisis in Maricopa and Pinal counties. They have been dedicated to building, renovating and repairing simple, decent and affordable homes for families of modest means.
How do they do that? Habitat brings people together to build homes, communities and hope.
Serving Central Arizona since 1985, Habitat for Humanity Central Arizona is an affiliate of Habitat for Humanity International, is an independent, locally run, nonprofit 501 (c)(3) organization. They work together in partnership with low-income families, volunteers and sponsors to build, renovate and repair homes.
The Habitat for Humanity Central Arizona affiliate is one of the most active of the Habitat affiliates and is consistently listed in the top ten among the nearly 1,600 Habitat for Humanity affiliates in the United States.
Since our inception we have built or renovated more than 1100 homes throughout Maricopa County and Parts of Pinal County. These qualifying families pay for their homes through sweat-equity hours and no-profit loans.
It is a challenge, because, too many residents in Central Arizona still don't have a simple, decent affordable place to live. Almost 17% of the population of Maricopa County lives in poverty conditions.
Through collaborations between individuals, corporations, faith groups, foundations, Cities and tens of thousands of volunteers we are able to provide over 200 affordable housing opportunities to families through our portfolio of products and services.