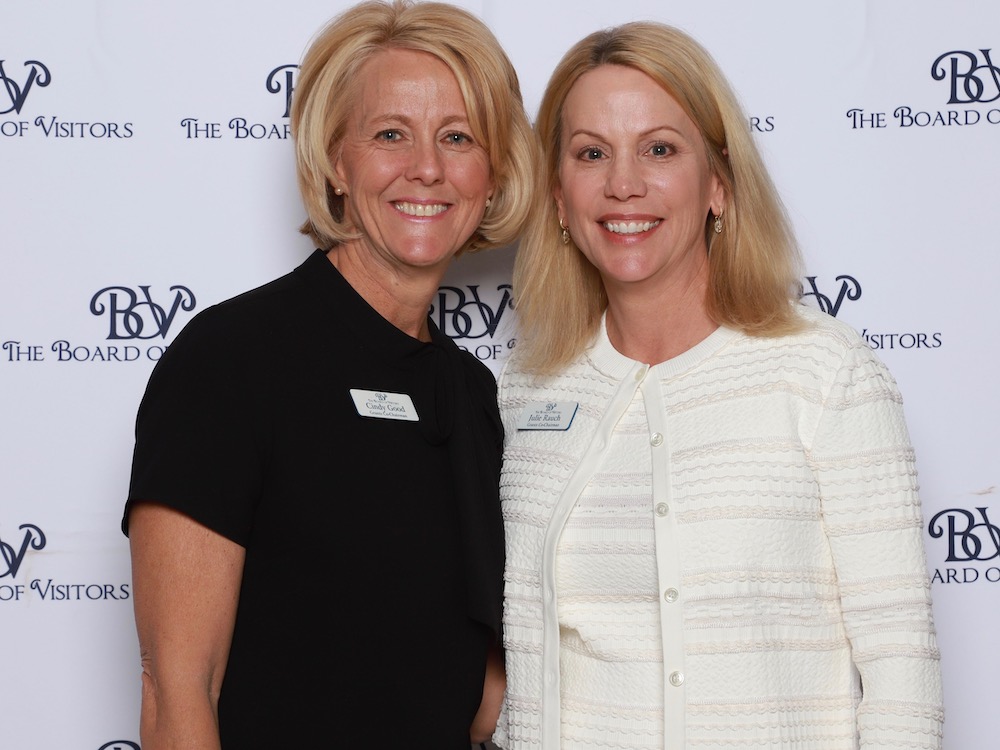 The Board of Visitors is known for several of their traditional fundraisers and events, which are extremely well organized, by the way. It's all part of BOV's tradition and reputation for making a difference in multiple charities in the Phoenix area. 
The Grants Celebration meeting, held at All Saints' Episcopal Day School, was a chance to gather all of this year's charities together. It was a heartfelt celebration, with the announcement of a record donation of $1,330,000  to 24 local charities.  Kudos to the hard working Grant Co-Chairs Cindy Good and Julie Rauch , both pictured above.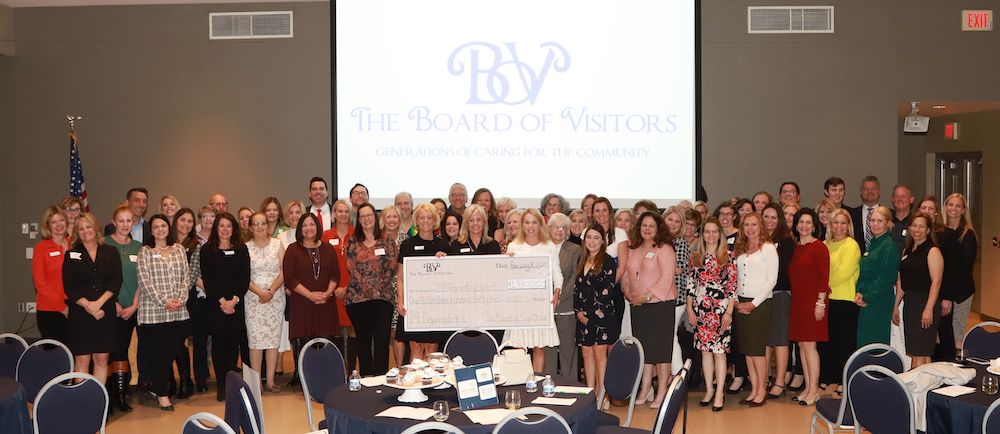 Grants ranged from $5,000 to $200,000  in funding to help provide healthcare services to women, children and the elderly.
"Our grant recipients improve the lives of countless individuals in our community," says Susan Westra, Chairman of The Board of Visitors. "We are grateful for the success of our Care Card program, Fashion Show Luncheon and Annual Charity Ball. Our generous benefactors and dedicated BOV members allow us to continue our enduring, 112 year legacy of philanthropy."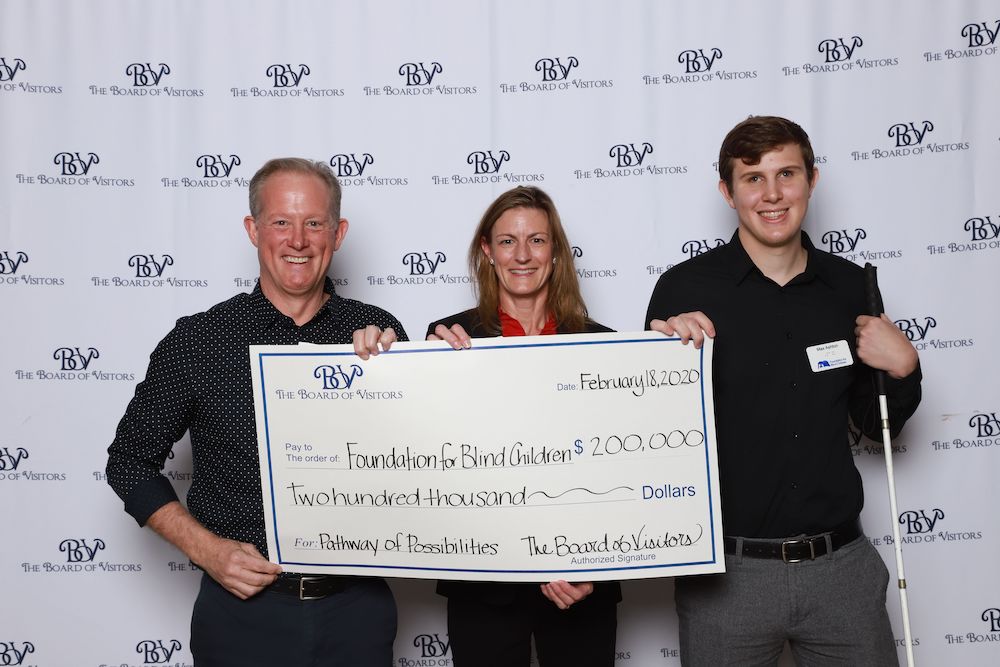 The guest speaker at the celebratory meeting was Max Ashton, son of Marc Ashton, CEO of Foundation for Blind Children (FBC) which received the largest of this year's grants, a $200,000 donation from BOV's Care Card fundraiser. Max and Marc are pictured above with Board of Visitors' Care Card Chair, Merryman Putnam 
Max, who is blind, spoke about how he has been able to succeed with the help of FBC, including graduation from college and summiting Mt Kilimanjaro. He spoke about the help he's received from FBC,  due to generous donations from the community and grants such as the one from BOV.  
l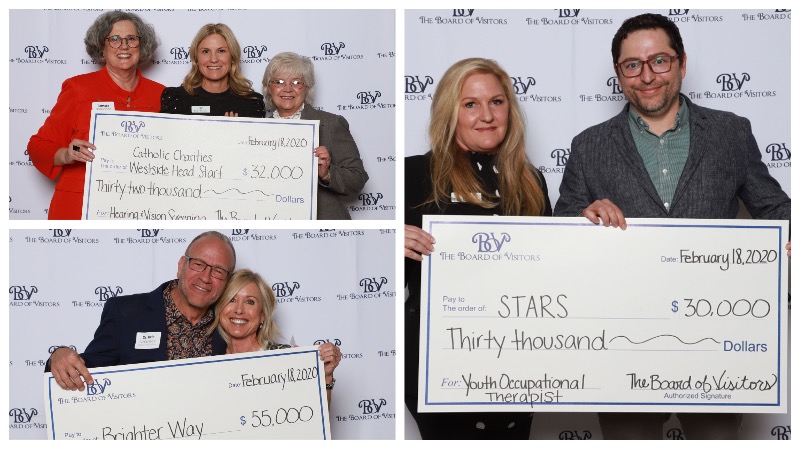 The 2020 grant recipients are: ACCEL, Amanda Hope Rainbow Angels, Audrey's Angels, Barrow Neurological Foundation, The Board of Visitors Ryan House, 
Boys & Girls Club of Metro Phoenix, Brighter Way Institute, Catholic Charities Westside Head Start, Central Arizona Dental Society Foundation, Desert Voices, Dignity Health East Valley, Feeding Matters, Foundation for Blind Children, Homeless Youth Connection, HonorHealth Foundation, Hope Community Services, Maggie's Place, Mission of Mercy, Phoenix Children's Hospital Foundation, St. Joseph's Foundation, Scottsdale Training & Rehabilitation Services/STARS, UPWARD for Children and Families, Valleywise Health Foundation, and Wigged Out.
Established in 1908, The Board of Visitors is the oldest women's charitable organization in Arizona. Since its inception, The Board of Visitors has granted more than $22 million to local nonprofit organizations in the greater Phoenix community.

  Kathy Shayna Shocket is a Writer and TV-Field Producer. The former TV entertainment reporter has written for such publications as TIME Magazine, Money Magazine, PEOPLE Magazine, The Hollywood Reporter and The NEW YORK TIMES. You can reach her at  redkarpetgirl@aol.com