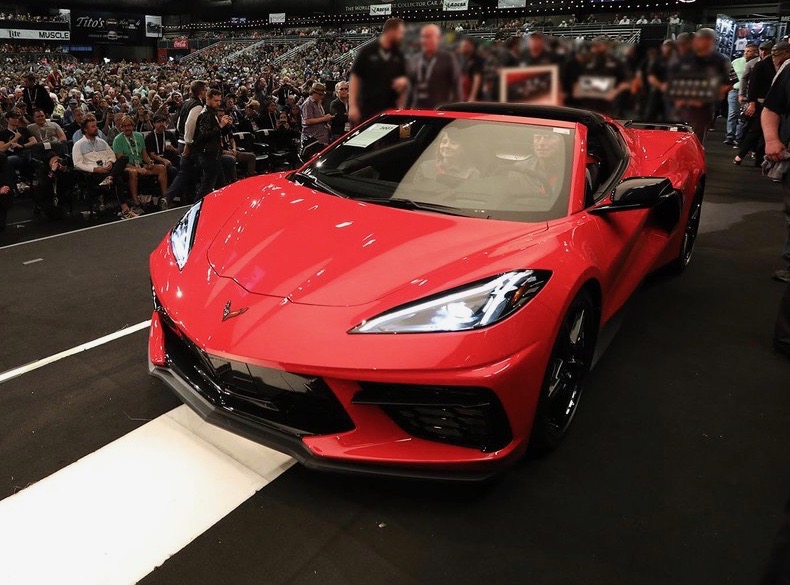 As General Motors CEO, Mary Barra rode onto the stage at Barrett-Jackson, the already fired-up energy in the crowd, heightened. That's her above, riding in the much anticipated inaugural 2020 Corvette Stingray!
The furious bidding quickly went over one then, two million. Within minutes, it fetched an incredible three million for this very first retail mid-engine Corvette Stingray.
Although the Torch Red was the perfect color for the Barrett-Jackson auction block, the car that will roll of the production line later this year, will be a black-on-black, 3LT loaded with every available option.
Rick Hendrick , the well known head of the NASCAR Team, Hendrick Motorsports, (and a longtime friend of Barrett-Jackson) had the winning bid. And that $3M will benefit the Detroit Children's Fund, a non-profit organization that invests in the Motor City's school system.
It's one of the most anticipated American-made vehicle in many years.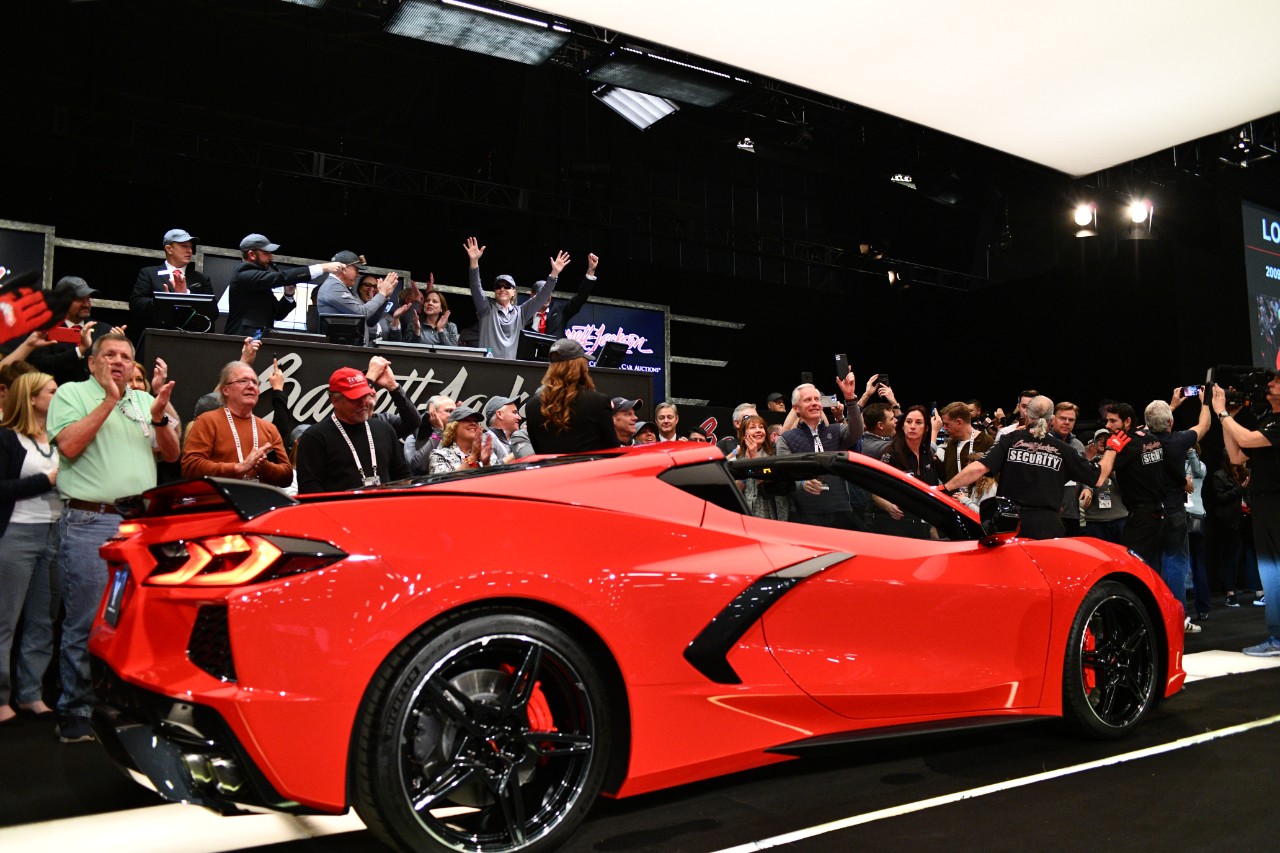 "Reaction to the mid-engine Corvette was incredible," said Mary Barra, GM Chairman and CEO, who was on the block to introduce the first production mid-engine Corvette. "It's both humbling and exciting to harness that success and support the local community through the Detroit Children's Fund."
Craig Jackson, chairman and CEO of Barrett-Jackson, says that the charity vehicles are the soul of his auctions. :We are so honored to be trusted by the world's top car companies and consignors to help carry their missions of helping others. We take our stewardship of these charity cars very seriously and we're grateful to have played a part in raising over $7 million for these extremely worthy causes."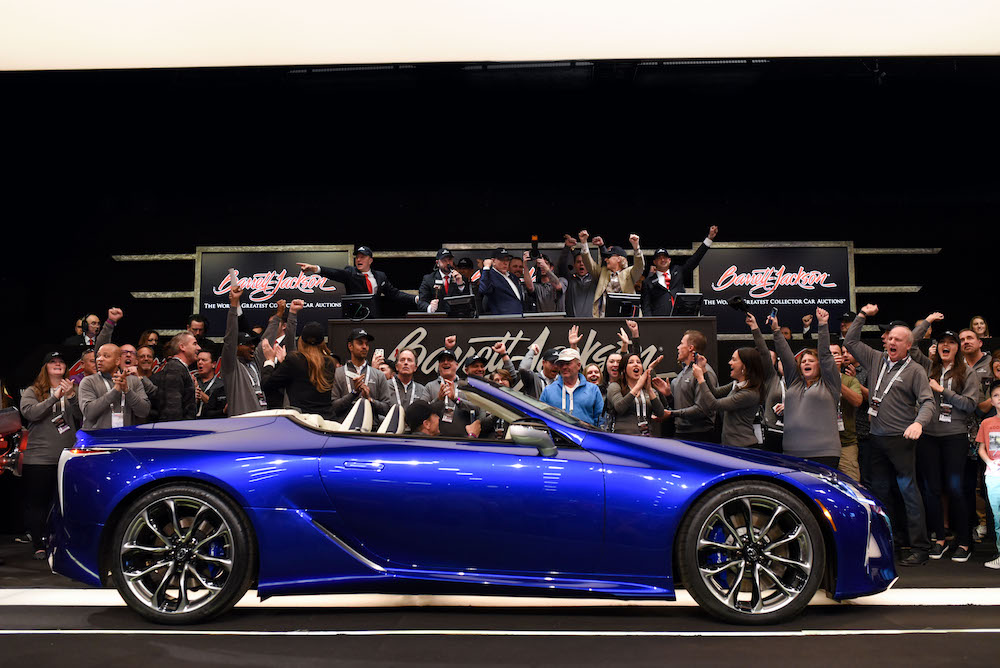 That total also included the first-ever 2021 Lexus LC 500 Convertible Inspiration Series. It hammered in at $2 million which will benefit the Boys & Girls Clubs of America and Bob Woodruff Foundation.
A 1981 Jeep CJ7 Custom SUV was sold and re-donated on the block three times for a total of $425,000 raised to benefit Make-A-Wish Foundation. Special guest 13-year-old Make-A-Wish recipient Will Wade fulfilled his wish by accompanying Craig Jackson on the block and hammering in the final sale of the Jeep. There was also the impressive sale of a custom Foose-designed GTX custom coupe ( ), which was owned by MotorTrend's Chris Jacobs and sold for $300,000 to benefit the C4 Foundation.

Kathy Shayna Shocket is a Writer and TV-Field Producer. The former TV entertainment reporter has written for such publications as TIME Magazine, Money Magazine, PEOPLE Magazine, The Hollywood Reporter and The NEW YORK TIMES. You can reach her at redkarpetgirl@aol.com