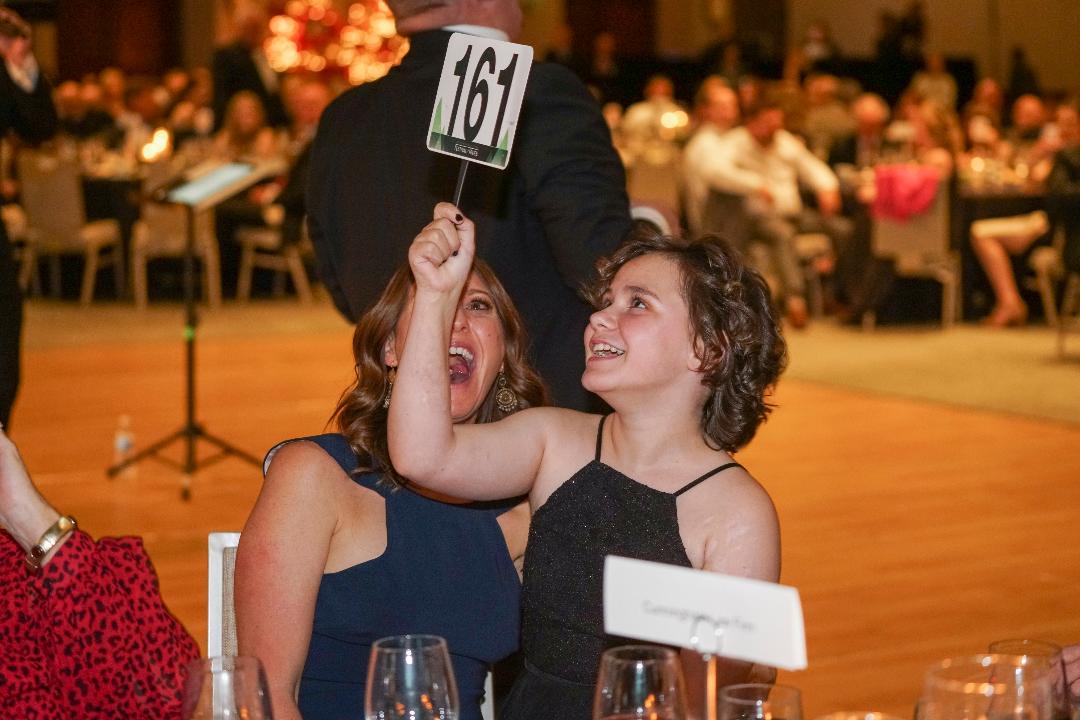 It's the emotionally rewarding holiday party filled with the spirited bidding for festive, custom decorated trees and heartfelt success stories! And it's the gala that has a major impact on improving the quality of life of burn survivors and their families and promoting burn prevention education.
Yes, this year's 21st annual Festival of Trees which benefits the Arizona Burn Foundation, once again, celebrated the foundation's accolades and mission.
Guests were moved by the stories of those such as the brave nine-year old, Isabella McCune (pictured above.) Isabella, who was treated by the head of Arizona Burn Center, Dr. Kevin Foster and his team; survived extensive burns.. Her story was highlighted nationally, during her lengthy recovery, when she was suprised with a visit from her idol Taylor Swift.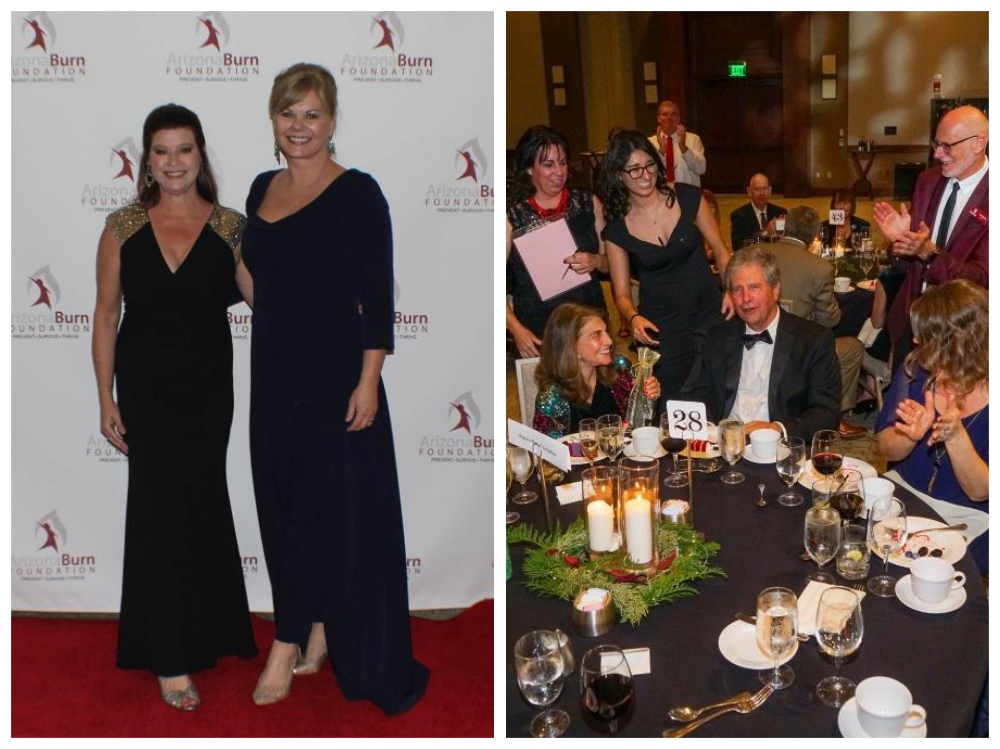 Diane Caruso and Christine Farling (pictured above left) co-chaired the evening of about 400 guests.
The bidding is always lively for the nine whimsical trees, each decorated with different themes and styles by some of Arizona's premier tree designers. Stanley Marks and Suzi Resnik (pictured above, right) bought a tree to donate to UMOM. The tree with an artic wonderland theme was sponsored by BrewerWood Law and designed by Kevin Lapratt.
The trees in the live auction fetched between $5000-$30,000, with the tree sponsored by Forever Living, going for $30,000 (pictured below.)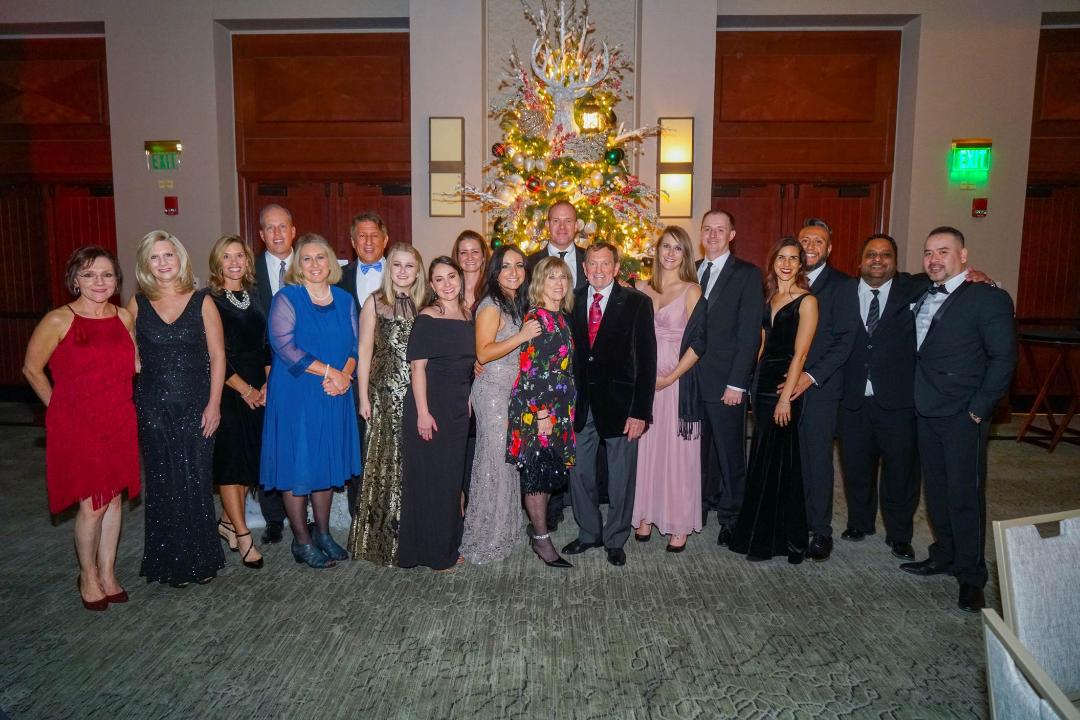 Adding to the excitement, during the "Fund the Need" portion of the evening, a $50,000 matching gift was offered and matched. The total funds raised from the gala will help the Arizona Burn Foundation to serve approximately 600 burn survivors and their families each year, at no cost to the families.
Guests also had the chance to meet Scott McKenzie, the 11-year old brave burn survivor (pictured below, right) who has also become an ambassador for suriviors.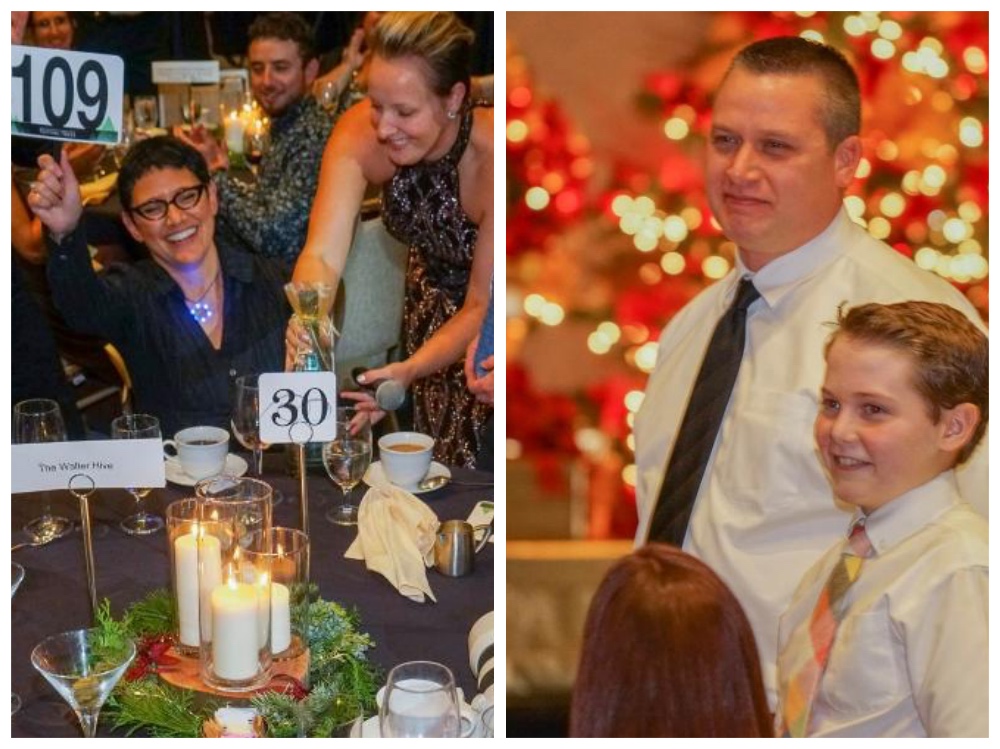 The Arizona Burn Foundation's support programs help children and adults cope with the psychological and physical effects of severe burn injuries. The foundation is also the leader in burn prevention advocacy and education in Arizona, with their children's program Milo and Moxie: Smart Safety Rangers and through their Smoke Alarm Installation Walks.

Kathy Shayna Shocket is a Writer and TV-Field Producer. The former TV entertainment reporter has written for such publications as TIME Magazine, Money Magazine, PEOPLE Magazine, The Hollywood Reporter and The NEW YORK TIMES. You can reach her at redkarpetgirl@aol.com