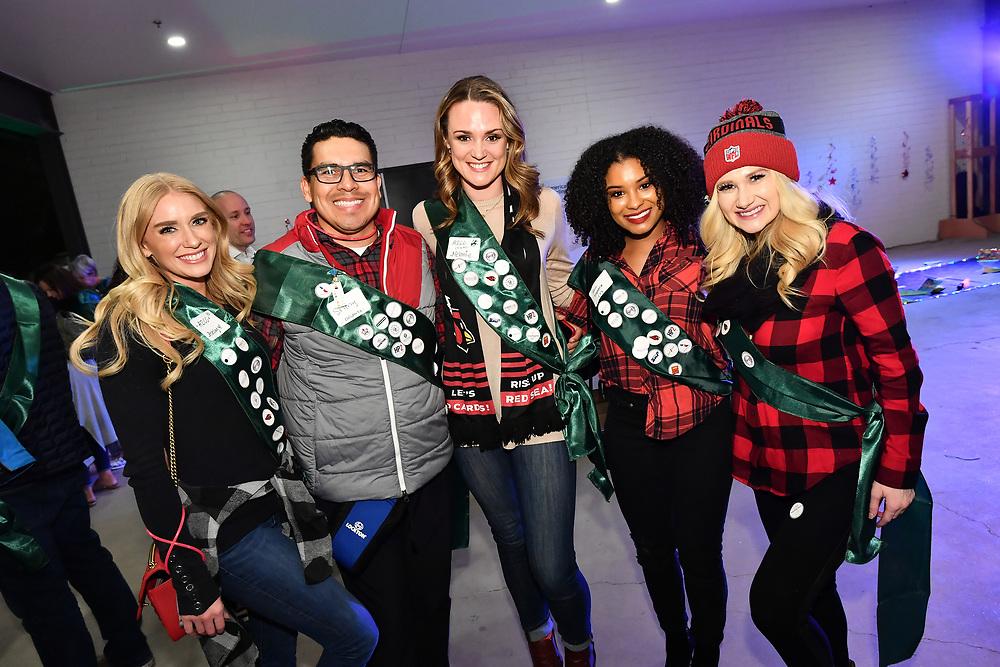 What a great way to cheer on this great bash but with the The Cardinals Cheerleaders! Partygoers (which included special guest Phoenix Mayor Kate Gallego) at this dinner under the stars cheered on the power of Girl Scouting.
The Mayor is a Girl Scout alum and this event was all about celebrating the Girl Scouts. Hosted by the Girl Scouts–Arizona Cactus-Pine Council (GSACPC), guests were encouraged to experience how Girl Scouting helps transform girls into G.I.R.Ls – go-getters, innovators, risk-takers, and leaders.
This is the Badge Bash, quite an interactive evening that included the chance to try balloon dart painting, pound fitness, sponsored by Blue Cross Blue Shield of Arizona, and even archery.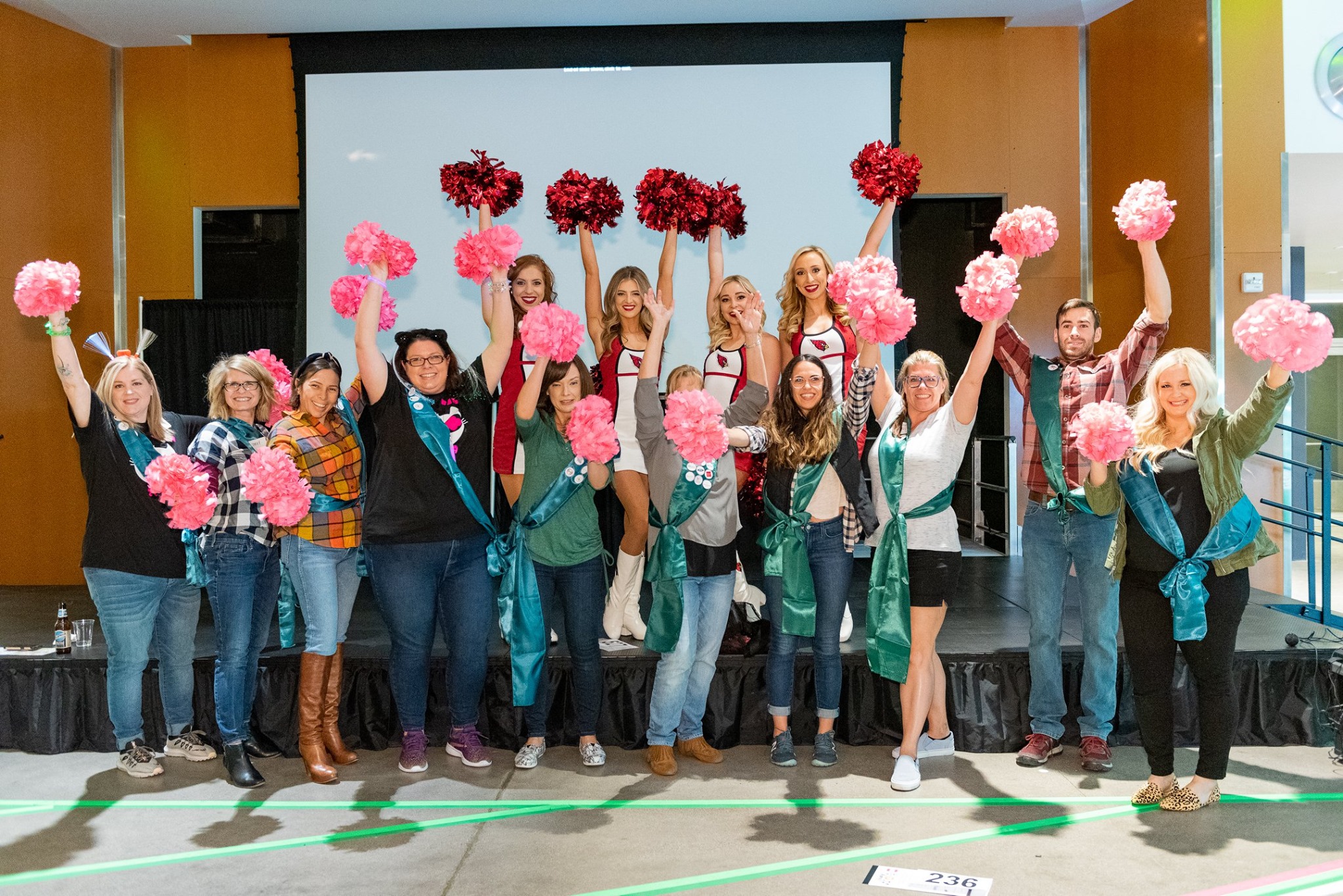 It's the fundraiser when partygoers can gather their "troop" of friends for a casual night of fun as they test their outdoor, healthy living, entrepreneurship and life skills while earning patches along the way. Kendall and Tyler Chester were co-chairs of the host committee.
The entertaining evening boasted a full dinner (s'mores for dessert) and program at The Bob & Renee Parsons Leadership Center for Girls & Women at Camp South Mountain. And this year's Promise Award was presented to The Bob and Renee Parsons Foundation, honored for their continued support of Girl Scouting in Arizona.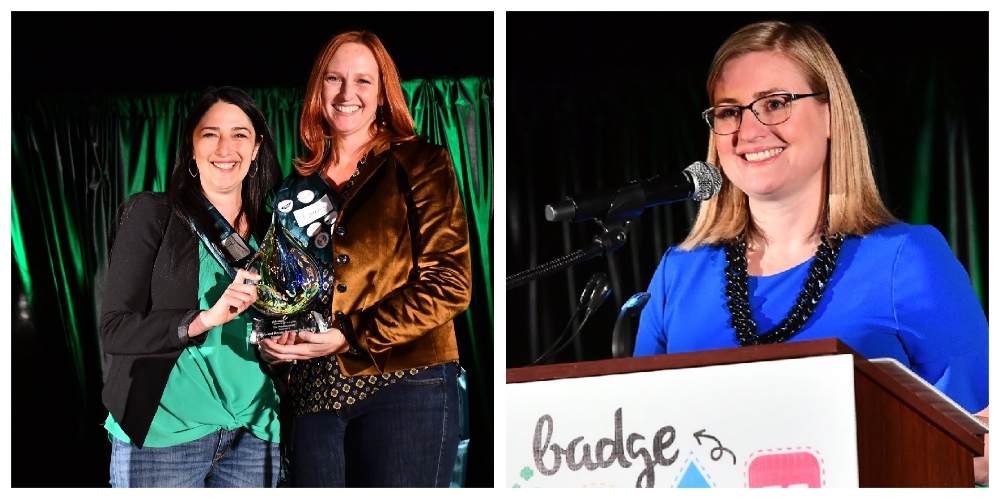 The award was accepted by Executive Director Laura Mitchell on behalf of the foundation. She's pictured above left with Girl Scouts Deputy Director Christina Spicer. That's Mayor Kate Gallego, of course, pictured above right. The Arizona chapter is excited that shis year's eventof 550 people, raised $280,000.
Not only is Badge Bash a playful and entertaining event, but it also provides a great opportunity to network with over 500 guests from business, government, education, and nonprofit organizations while showing support for girls in Arizona. Following dinner, guests were treated to music, dancing, desserts and more s-mores!

Kathy Shayna Shocket is a freelance Writer, and TV- Field Producer. The former TV-Reporter has written for publications such as TIME Magazine, MONEY Magazine, PEOPLE Magazine, The Hollywood Reporter and The NEW YORK TIMES. You can reach her at redkarpetgirl@aol.com