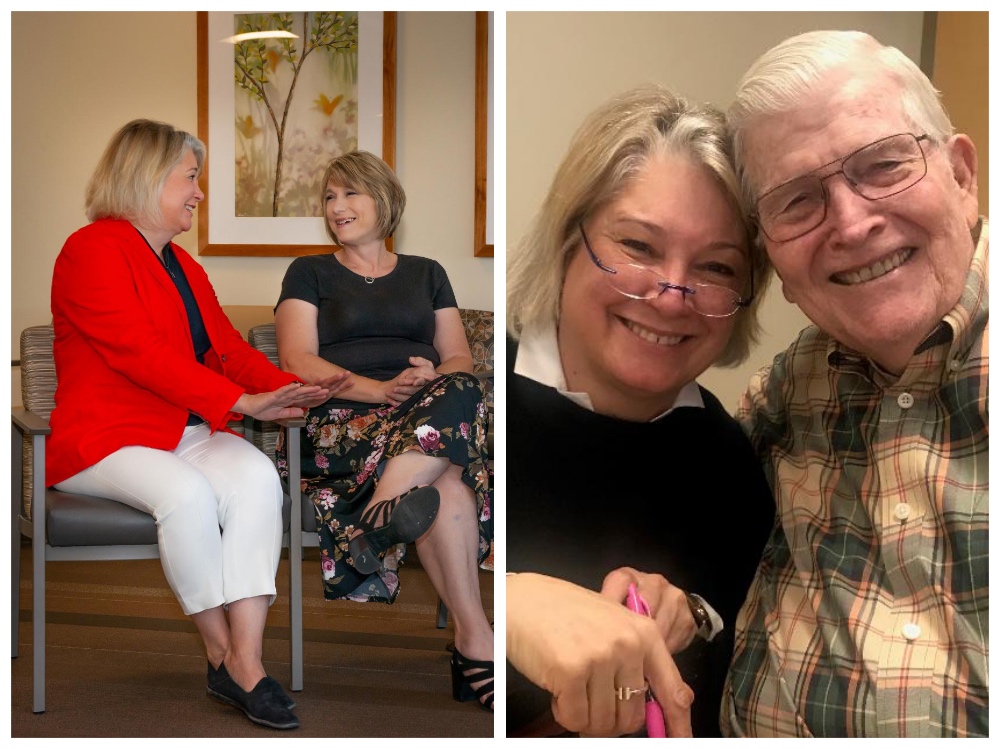 Ira Fulton is a generous philanthropist and he's passionate about Banner - University Medical Center Phoenix. In fact, the well-known Arizona homebuilder says the Center's Dr. Robin Blackstone saved his life.
That's why, as Chair of The Fulton Family Foundation, he wanted to establish Arizona's first center of excellence dedicated specifically to pediatric obesity and metabolic disorders.
Not only will The Fulton Family Foundation's $5 million gift to the Banner Health Foundation make that possible, but it establishes it in Dr. Blackstone's name: The Robin Blackstone Childhood Obesity Center of Excellence at Banner – University Medical Center Phoenix.
His gift is based on his own experiences as a patient of Dr. Blackstone, MD, FACS, FASMBS, and the experiences of several of his family members. "Dr. Blackstone saved my life," he says of his struggle with obesity and its associated medical issues. "Because of her, I was able to go on with my life and business, and to be here today, able to give more money away to deserving programs and causes like this." He named the Center of Excellence in Dr. Blackstone's honor.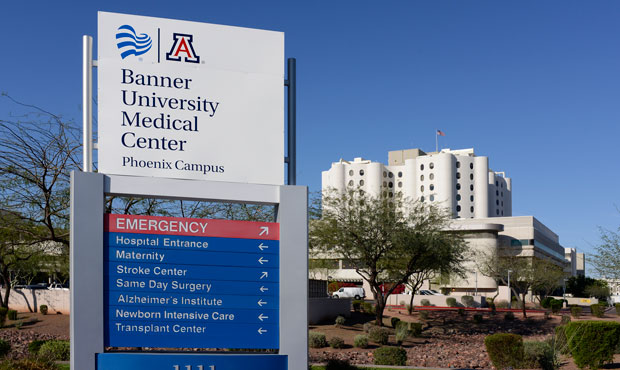 "Thanks to Ira's generosity, our Childhood Obesity Center of Excellence will be a beacon to attract the best research, public policy, and funding so that, in partnership, we can provide personalized solutions to children and their families," says Dr. Blackstone, (who is pictured above right with Fulton and above left with Mellodie Summerville, who had bariatric surgery in November 2017.) "I am honored that it will bear my name," adds Dr. Blackstone. "I'm grateful to Ira for his continued faith in me and Banner Health to lead this critically important work."
This gift marks the Fulton Family Foundation's second investment in obesity care and research in partnership with Banner – University Medicine. In 2018, Fulton endowed the Ira A. Fulton Clinical Chair in Bariatric Surgery and Metabolic Disorders with a $2 million gift. Dr. Blackstone was appointed to this prestigious position, leading the multidisciplinary team at Banner's Obesity and Bariatric Surgery Center.
"With this significant investment and under the leadership of Dr. Blackstone, the Childhood Obesity Center of Excellence has the opportunity and expertise to become a national and global leader in the treatment, education, and research of obesity and metabolic disease—particularly for our most vulnerable patients: children," says Venkata "Bob" Evani, MD, physician executive for Banner – University Medical Group. "Prevention, education, expert care, and research will ultimately help children to live longer, healthier lives free of the diseases that co-exist with obesity."

Kathy Shayna Shocket is a freelance Writer, and TV- Field Producer. The former TV-Reporter has written for publications such as TIME Magazine, MONEY Magazine, PEOPLE Magazine, The Hollywood Reporter and The NEW YORK TIMES. You can reach her at This e-mail address is being protected from spambots. You need JavaScript enabled to view it