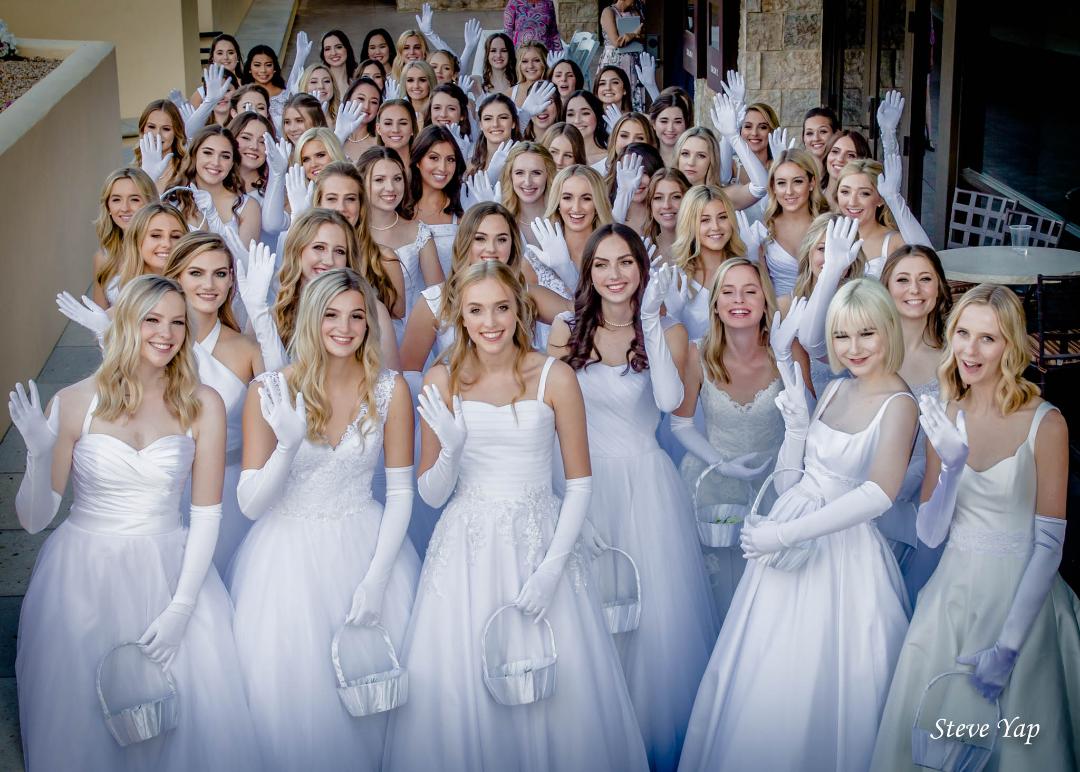 It was an emotionally rewarding evening for this year's Board of Visitors signature ball. Some of Phoenix's most prominent families gathered for the once again sold out fancy fete.
Not only is this very formal gala 104 years old, but it remains a time-honored tradition with this year's guest list of over 1000 people. And this year's tradition grew, with a total of 58 Flower Girls.
The highlight of the evening is something the girls and their fathers rehearse for - when they're presented with a curtsy at the end of the runway. Pictured below are Emily and Stephen Good and Alyssa and Jeffrey Largay.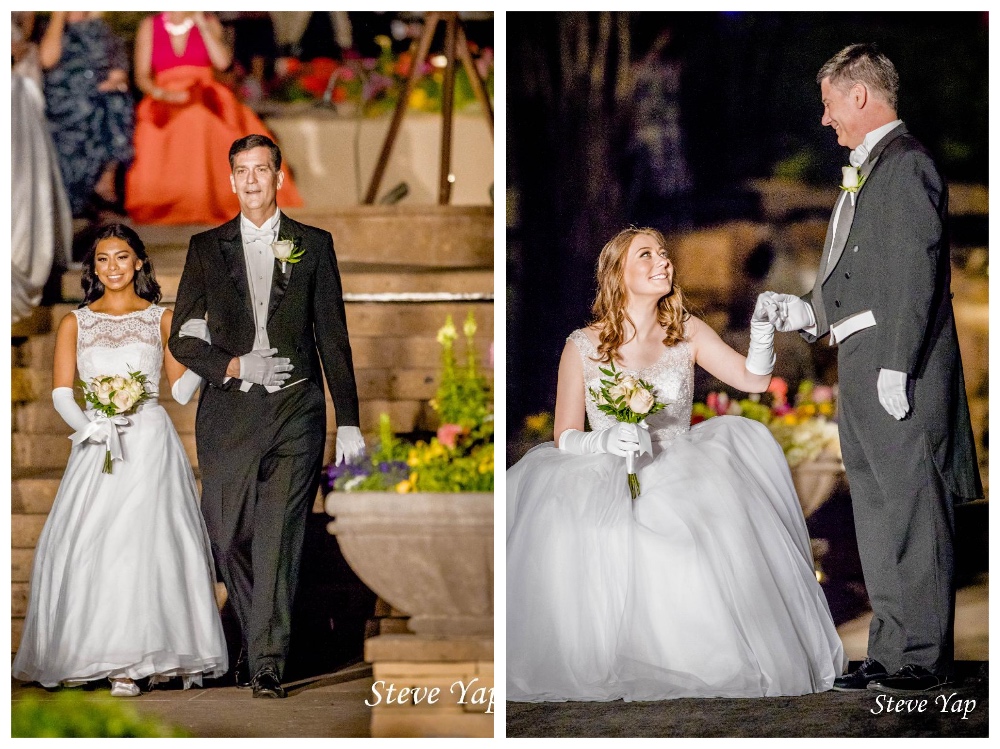 There's dinner, dancing and the father -daughter waltz. "The time honored traditions of The Board of Visitors have endured for 110 years," notes Betsy Haenel, Chairman of The Board of Visitors. "We are grateful for the generosity of those who support our Annual Charity Ball and other events. "Betsy Haenel is pictured below at the ball with Julie Rauch, 2019 Ball Chair and Patti Tucker 2019 Flower Girl Activities Chair.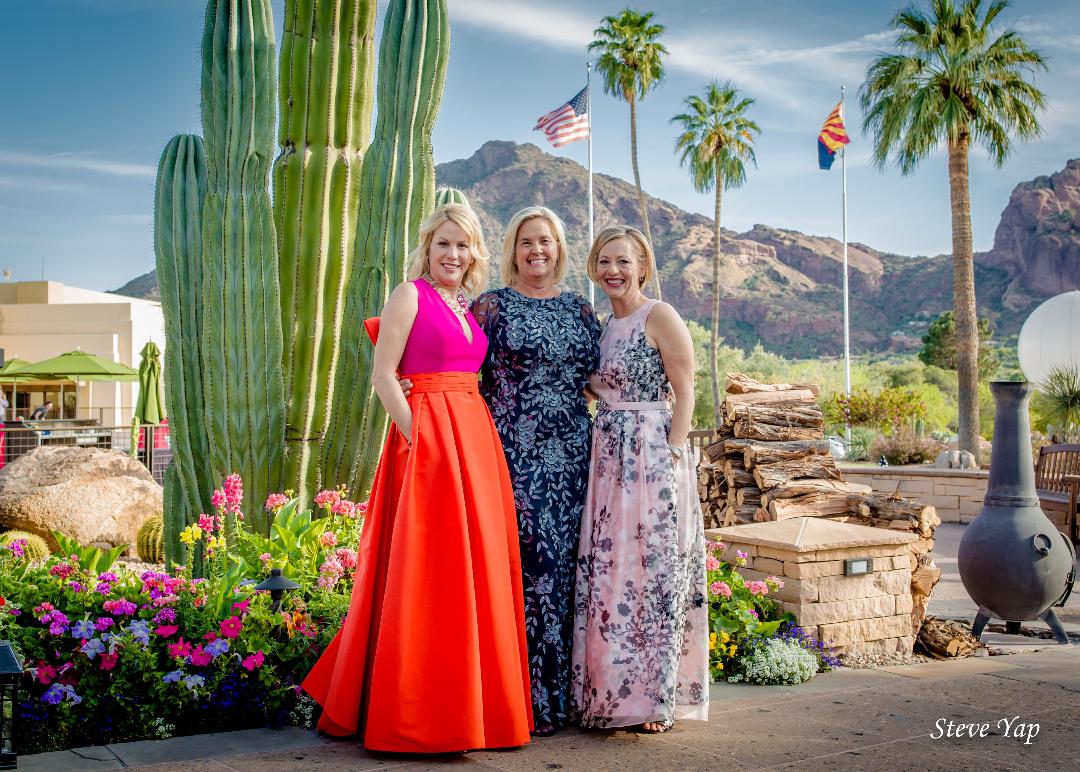 Charity Ball Chairman Julie Rauch says that benefactors allow the BOV to fulfill their mission of serving the healthcare needs of women, children and the elderly. "I am so proud to carry on the tradition of our organizations cherished, signature fundraiser. "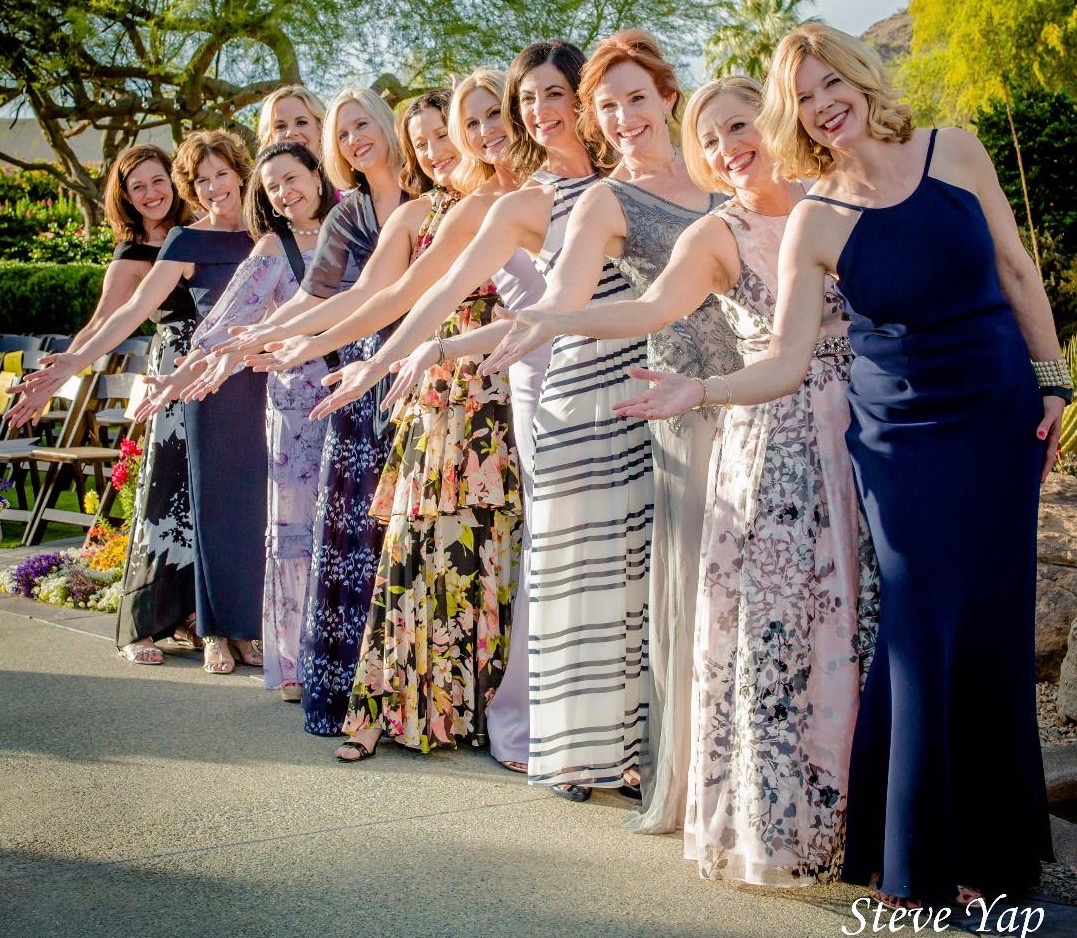 As Julie Rauch and the BOV committe members point out, this beautiful event is treasured by the Flower Girl families and guests who value their commitment to the needs of our community.
Established in 1908, The Board of Visitors is the oldest women's charitable organization in Arizona. Since its inception, The Board of Visitors has granted more than $21 million to local nonprofit organizations in the greater Phoenix community serving the healthcare needs of women, children and the elderly.

Kathy Shayna Shocket is a freelance Writer, and TV- Field Producer. The former TV-Reporter has written for publications such as TIME Magazine, MONEY Magazine, PEOPLE Magazine, The Hollywood Reporter and The NEW YORK TIMES. You can reach her at redkarpetgirl@aol.com