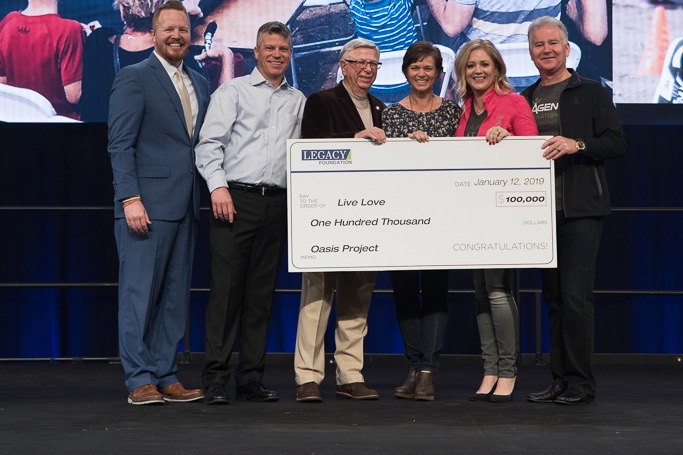 The Isagenix Legacy Foundation just awarded its first round of grants totaling $665,400 to sixteen nonprofits around the country and communities in Kenya. It's the giving foundation of Isagenix, the worldwide company, which is based in Arizona, in the Phoenix area.
The 16 grants, which include Arizona based charities, range from $5,000 to $100,000. Four of the nonprofits receiving $100,000 grants, include two Arizona based charities.
Isagenix is excited to see how these grants and donations will help provide healthy nutrition and support for underserved children, wellness education for all, and aid for those affected by natural disasters.
Isagenix CEO Travis Ogden says that, "Through their compassion, dedication, and hard work, these 16 organizations have changed thousands of people's lives." Two Arizona based non-profits are receiving $100,00 grants each: Live Love and Make-A-Wish America.
.Since 2012, Isagenix and its customers, independent distributors, and employees have raised nearly $10 million in 12 countries for Make-A-Wish, helping the nonprofit grant over 938 wishes. The foundation grant will fund wishes in the United States. Make-A-Wish Foundation of Arizona also received a $50,000 grant.
Live Love is a community development nonprofit based in Chandler, Arizona that partners with neighborhood leaders to build strong communities, connect people, and care for neighbors. The Isaagenix grant will fund a community garden and teaching kitchen in downtown Chandler.
Homeward Bound, received a $15,000 grant, ICAN, AZ BrainFood and AZCEND each received $10,000 grants and the Chandler Service Club received a $5,000 grant.
"The Isagenix Legacy Foundation is honored to help them expand their reach and efforts so that together, we can make the greatest impact possible on the people and communities they so diligently serve."

Kathy Shayna Shocket is a freelance Writer, and TV- Field Producer. The former TV-Reporter has written for publications such as TIME Magazine, MONEY Magazine, PEOPLE Magazine, The Hollywood Reporter and The NEW YORK TIMES. You can reach her at redkarpetgirl@aol.com