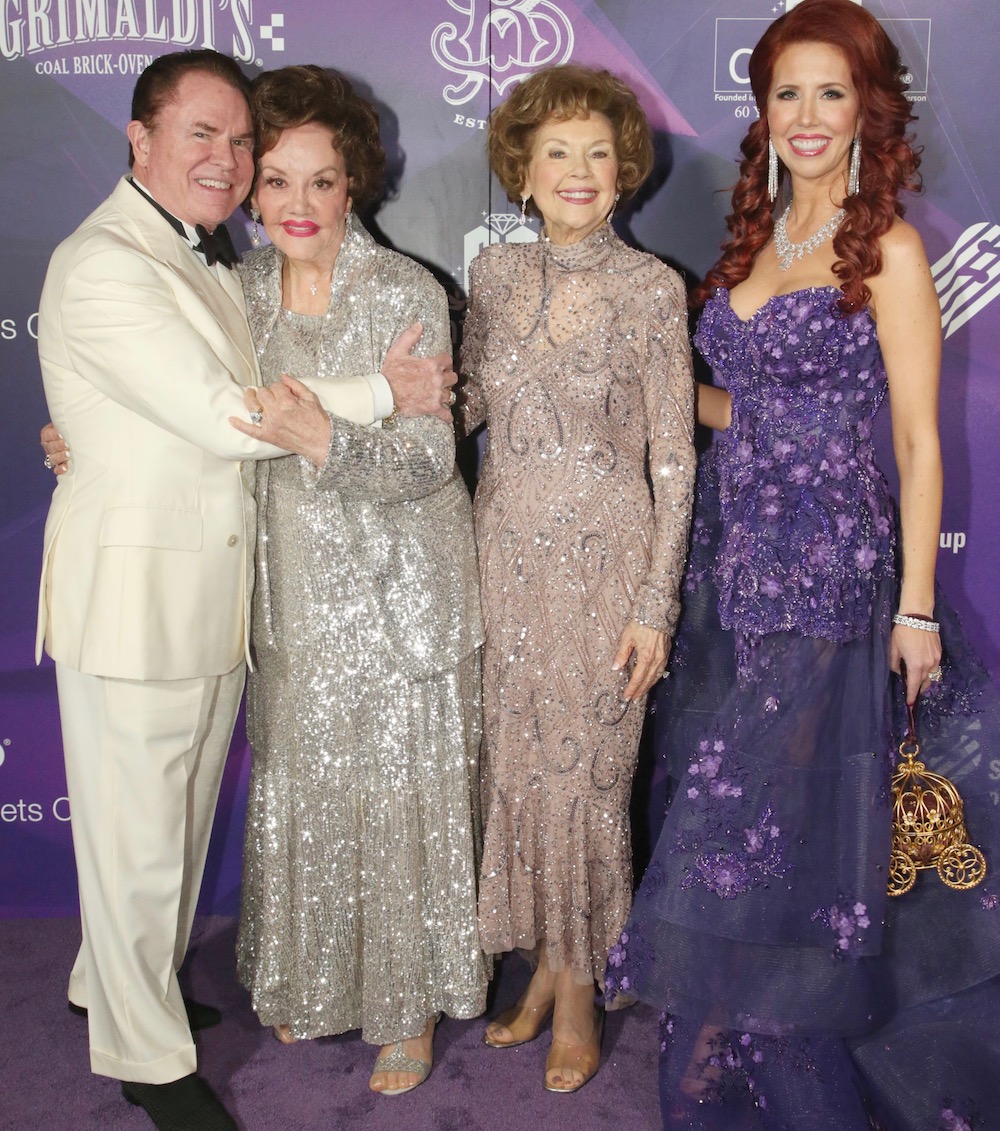 I remember Childhelp's very first Drive the Dream gala 15 years ago, coordinated with Craig Jackson for an exclusive evening at Barrett Jackson. Surrounded by pricey classic cars, the guests donned in tuxes and gowns enjoyed a gourmet sit-down dinner and mingled with some of Childhelp's well known ambassadors.
From the seeds of that inaugural night, it has grown into an annual major event - one that this year, Richard J. and Dr. Stacie J. Stephenson helped turn into an amazing fete. (They're pictured above with Childhelp founders Sara O'Meara and Yvonne Fedderson.) This is Childhelp's 60th anniversary and as the co-chairs, the Stephensons embraced Childhelp's history and future for helping children.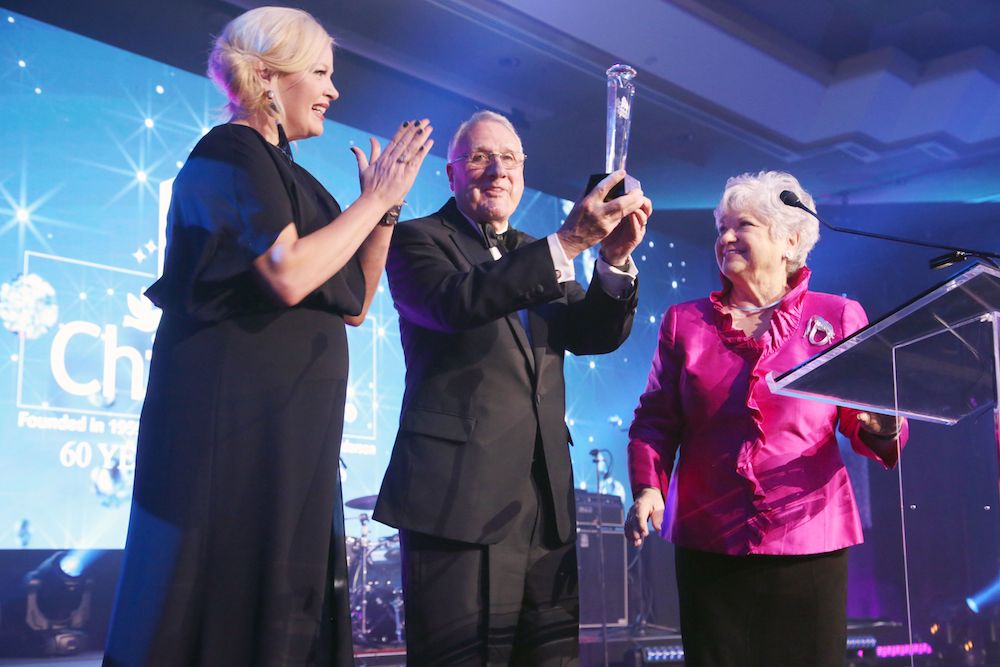 Melissa Peterman, a multi-talented actress - ("Reba") is a great emcee. She's pictured above as AZ Sen. Jon Kyl and wife Caryll who were presented with the evening's major Diamond Jubilee award.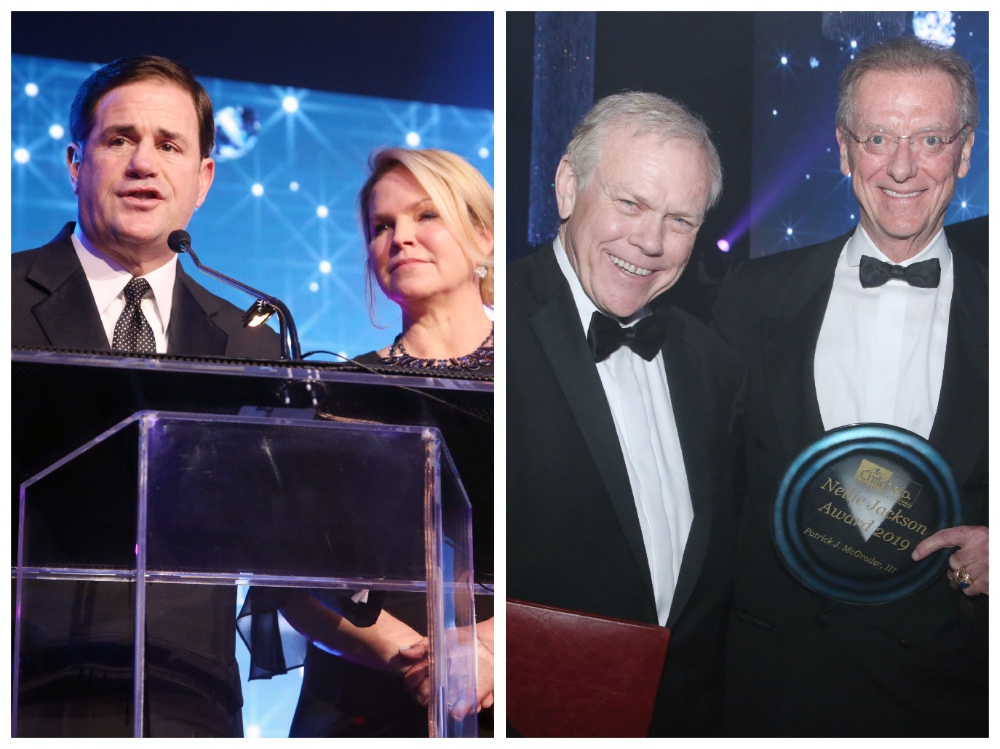 AZ Governor Doug Ducey and wife Anglea were honorary chairs of the 60th celebration in the ballroom of the Phoenician resort. And Craig Jackson presented Patrick J. McGroder III with the award named for Craig's mother, the Childhelp Nellie Jackson Award.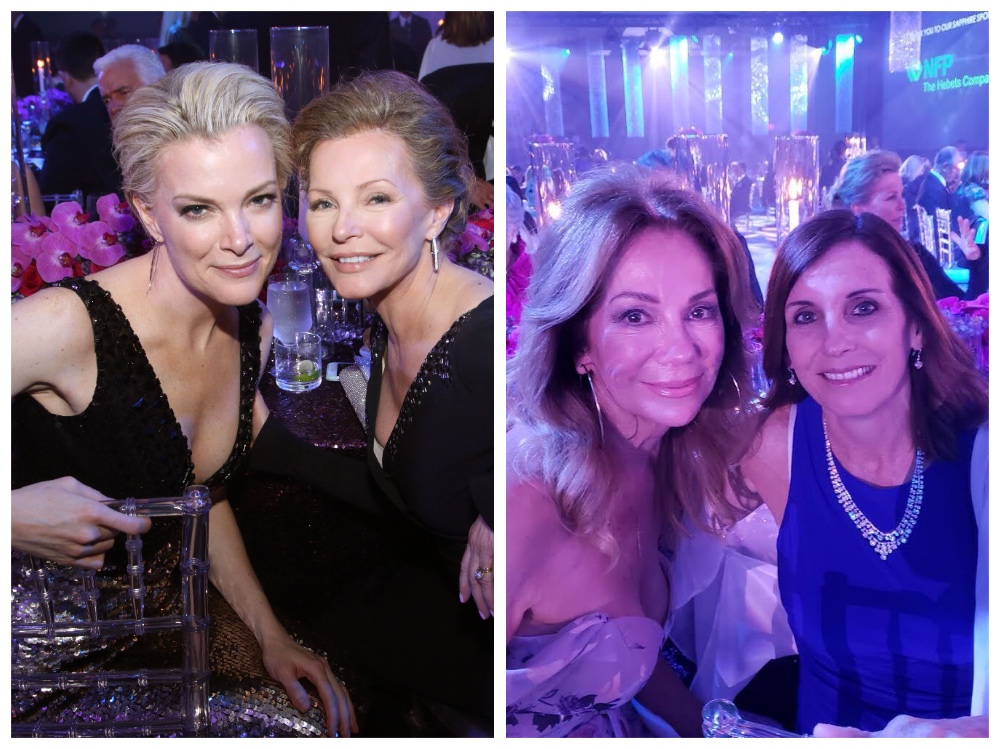 Among the celebrity guests were Megyn Kelly pictured above left with Cheryl Ladd. It's Megyn's second Drive the Dream gala and Cheryl , who has attend several, has also co-hosted a Childhelp golf tournament in California with John O'Hurley, who was also at this year's event. That's Kathie Lee Gifford pictured above right with AZ Sen. Martha McSally.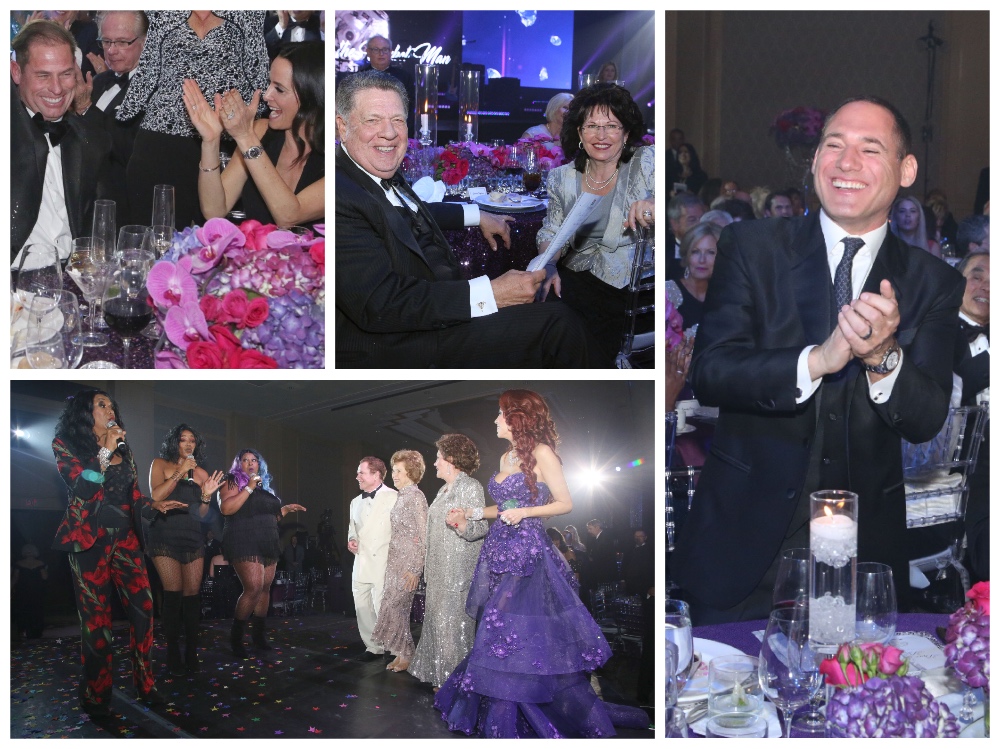 The entertainment just kept coming and with its live auction and tickets that started at $1,000 per person- it was a record setting bash. They're still counting the numbers, but right now - its $4.3 million! The list of entertainers boasted the Pointer Sisters, The Tenors, Pia Toscano, Stacey Kay, Caroline Campbell, William Joseph and Johnathan Cullen. Pictured aabove are George Argyros, Jr, Ivy Ciolli, Mike Ingram, Shelia Ingram, Joe Ciolli and the Pointer Sisters who serenaded Sara, Yvonne and the Stephensons.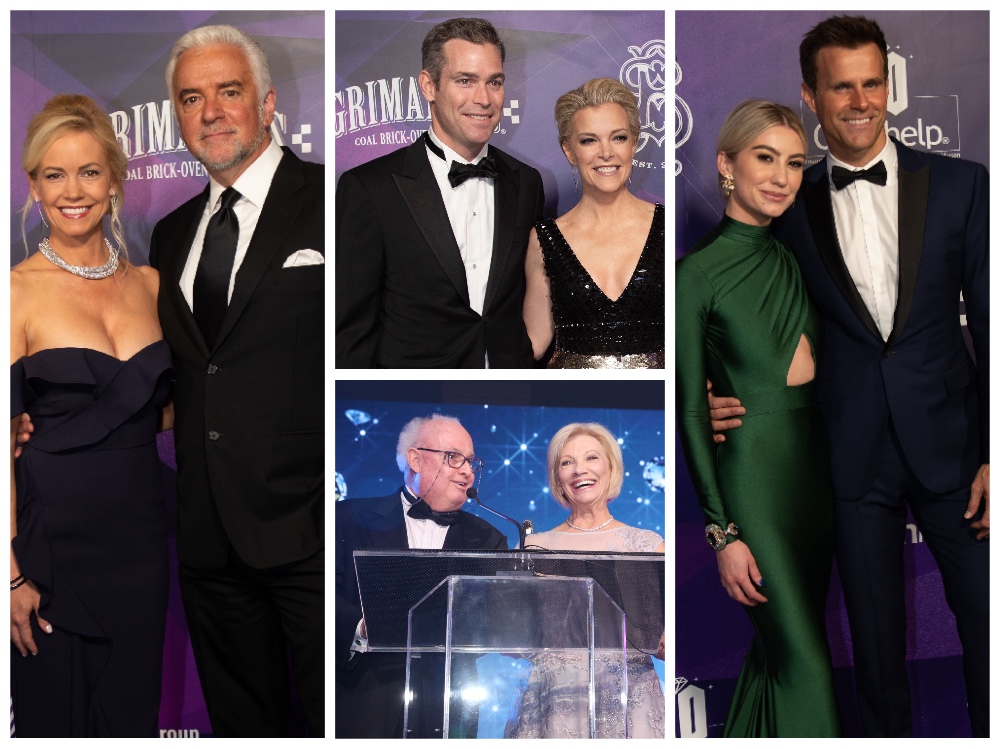 Here's Seinfeld's John O'Hurley with wife Lisa. Also pictured above are Megyn Kelly and husband Douglas Brunt, Jim and Carol Hebets, and Chelsea Kane and Cameron Mathison. The over $4 million dollars raised will benefit Childhelp's Children's Advocacy Center of Arizona, which will see more than 8,000 children this year. The organization has served over 10.5 million children, nationally, throughout six decades.

Kathy Shayna Shocket is a freelance Writer, and TV- Field Producer. The former TV-Reporter has written for publications such as TIME Magazine, MONEY Magazine, PEOPLE Magazine, The Hollywood Reporter and The NEW YORK TIMES. You can reach her at redkarpetgirl@aol.com