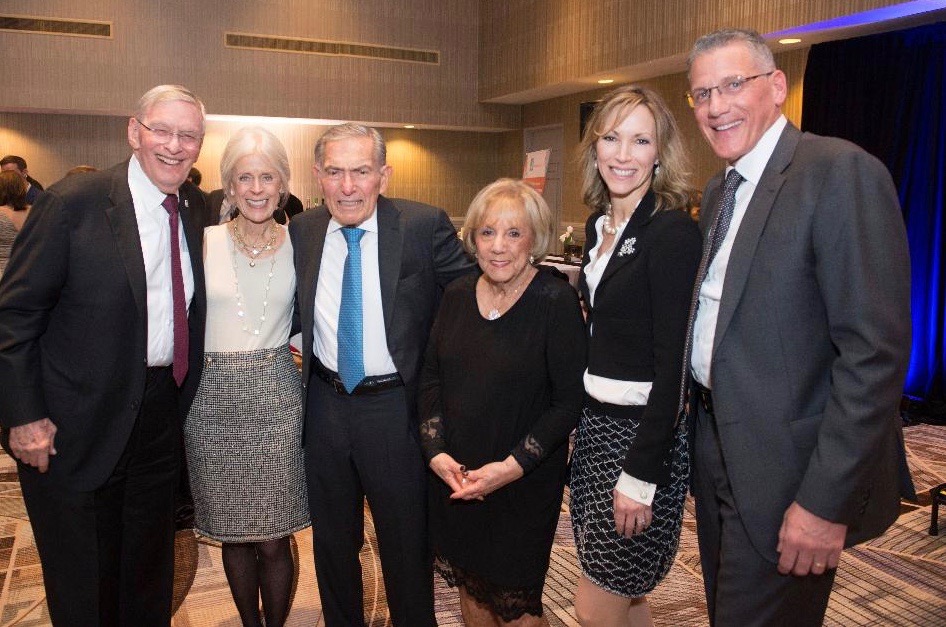 MAZEL TOV on the sold out gala to benefit the Valley of the Sun JCC. The committee pitched a HOME RUN event ! That's because about 800 guests turned out to support "The J" and honor a baseball icon and his wife for their community support.
Bud Selig, the Commissioner Emeritus of Major League Baseball, (who among his numerous accolades was inducted in the National Baseball Hall of Fame in 2017) and wife Sue were recognized with the William S. Levine Family Community Excellence Award .
Bill and his wife Susan Levine were Honorary Chairs of the fundraiser. They're pictured above with the Seligs and Amy and Andrew Cohn. And the award is very significant as Bill Levine has been a quiet pillar in the Phoenix community. His leadership and charitable contributions helped gave rise to the Ina Levine Jewish Community Campus, named in honor of his late wife.
Bud and Sue who are philanthropic in their main residence of Milwaukee, Wisconsin, also have a strong commitment to their adoptive home in Arizona and its community. The Seligs are major supporters of the Phoenix Art Museum and Sue plays a major role on its board of trustees.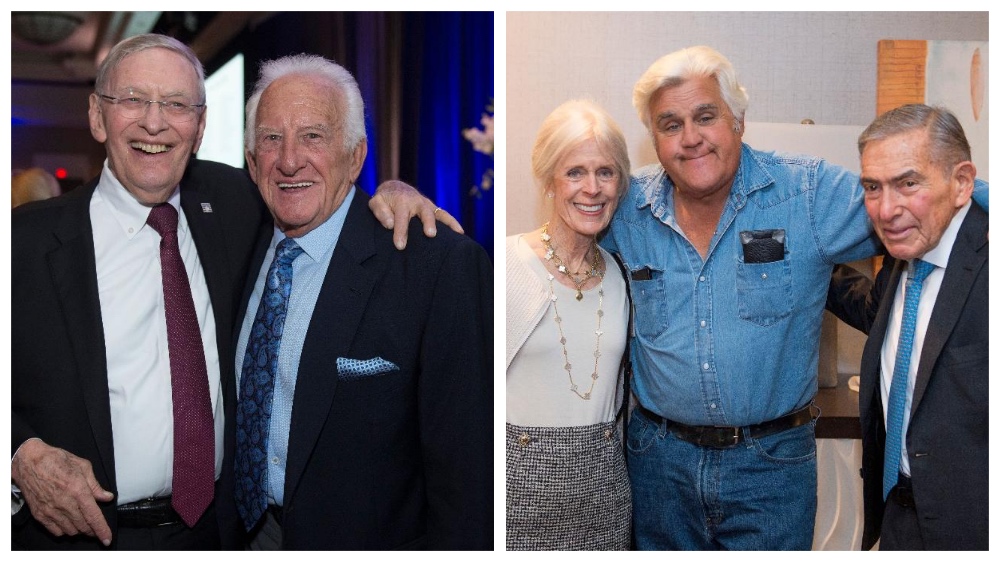 Former baseball player and sportscaster and actor, Bob Uecker, pictured above left with Bud, was the emcee and the acclaimed late night TV host, beloved comedian and actor Jay Leno performed seamlessly for quite an entertaining hour. Jay is pictured above right with Susan and Bill Levine. The event's title sponsor was Jerry Simms.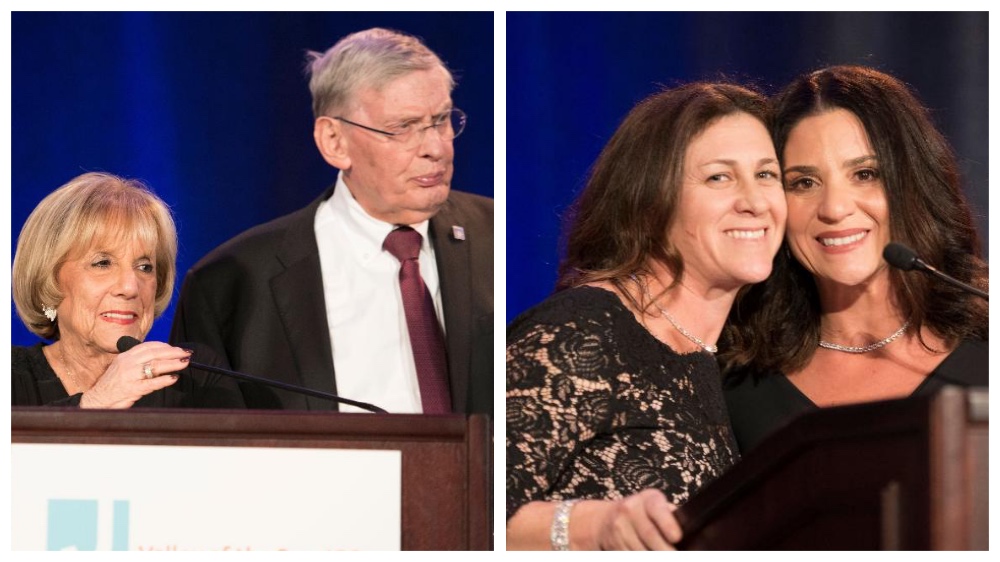 Sara Schneider received the Maya Schulder Rising Star Award, an award named for Schulder, who was 15 when she died two years ago during a camping trip in Israel. Sara, now a J board member, has followed in her father's footsteps of the importance of a JCC in a community. Her father Marty Pear, was the Executive Director of the former J in Phoenix, over 20 years ago. Sara is pictured above right, with her sister Rachel Hoffer who presented her with the award.
CEO of The J, Jay Jacobs, says they are still working on the total dollars raised, but he's excited about a record breaking evening, with the auction combined with the paddle ask alone raising $200,000. "We absolutely exceeded expectations and we believe it was the most successful in The J's history," says Jay.
Jay adds that, "What people did that evening and how people support us all year long is what allows us to meet the ever-changing needs of the community."

Kathy Shayna Shocket is a freelance Writer, and TV- Field Producer. The former TV-Reporter has written for publications such as TIME Magazine, MONEY Magazine, PEOPLE Magazine, The Hollywood Reporter and The NEW YORK TIMES. You can reach her at redkarpetgirl@aol.com