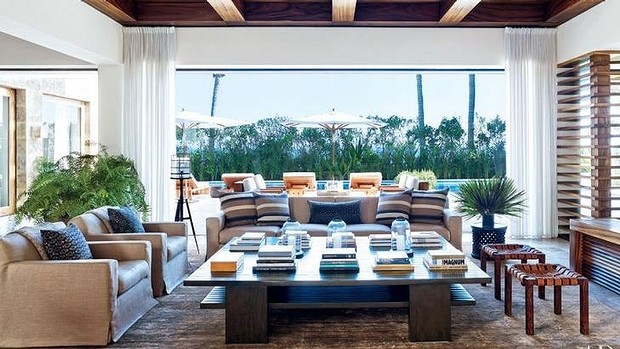 Photos:Architectural Digest
The name George Clooney has been quite the buzz in the real estate industry recently. It was reported earlier this month that the movie star and business owner himself was looking to sell his luxury Lake Como mansion. Now, it doesn't seem as though just one of his getaways is about to hit the market, but a second as well.
His lavish seven-bed, 10-bath Cabo San Lucas retreat designed by famed architect Ricardo Legoretta is obtainable, but not easily. All potential buyers require a personal invitation, and must be willing to spend within the range of approximately $50 million plus for the property. 
It has been reported through speculation that Clooney plans to spend more time with his wife Amal in England and Los Angeles. Many say that this debonair vacation getaway represents his prior bachelor lifestyle.