Page 1 of 2
Fresh off the heels of the Waste Management Phoenix Open, Golf and the Valley are on the brains of golf fans everywhere. If you're looking to put down roots at one of Arizona's many luxury golf developments, know that a custom-designed hideout is within reach with the help of our state's exceptional selection of custom home builders. We sat down with some of the Valley's premier builders, Salcito Custom Homes and Argue Custom Homes, to learn the ins and outs of custom builds in Silverleaf.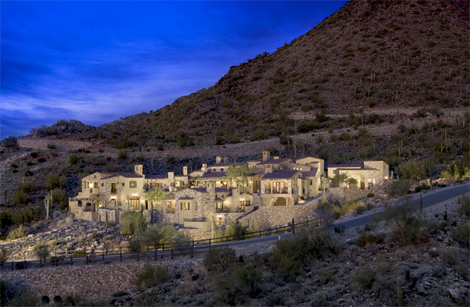 Salcito Custom Homes
Interview with Anthony Salcito
How did you get into custom home building?
My mother and father started Salcito Construction Co., Inc. in the late 1960's in Connecticut and then Salcito Custom Homes, Ltd. in Scottsdale, AZ in 1978. I have never worked at another business, nor did I ever imagine doing anything other than what I do now. Building on a family heritage that spans four decades continues to be rewarding to me and I expect that it always will.
What area of your field are you most passionate about?
I enjoy the process, especially dealing with clients from start to finish. Salcito Custom Homes, Ltd. is integrated; we offer complete design-build services, construction management, interiors, framing and property management. Those services, a nearly 35-year history in the Valley, and providing the highest level of service in everything that we do, all day, every day, is what I am passionate about.
Approximately how many homes have you built in the North Scottsdale area? How about in Silverleaf/DC Ranch specifically?
More than 300 homes in North Scottsdale and Paradise Valley, close to 80 in DC Ranch/Silverleaf and Market Street, including the work I have going now.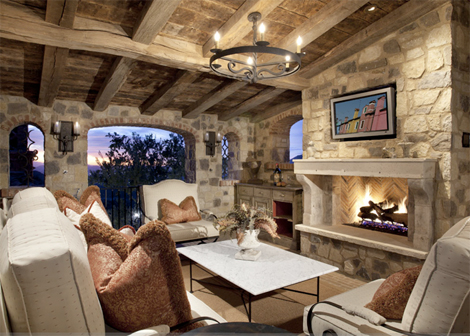 How is building in Silverleaf different or similar to building projects you have completed elsewhere?
The architectural guidelines are more encompassing in Silverleaf, so in the end all the homes in the neighborhood look pretty good. Most are great custom homes. The point is that you know going in that you will never end up with something terrible next to you. Overall those strict guidelines help keep property values up.
Are there any special considerations made by you, the builder, when building in golf developments like Silverleaf?
When Salcito Custom Homes is involved in the design process, we consider a client's programming requirements and wish list regardless of the development.
What do you enjoy about building in Silverleaf?
The majority of my work currently is and has been for more than a decade in Silverleaf and DC Ranch. My office and design center is located on Market Street and I live in Silverleaf. I manage more than 35 properties in the immediate area. I am currently building six homes and one tenant improvement in the DC Ranch/Silverleaf area, providing framing and trim carpentry work on all of my projects. I am set up to service the area and intend to keep it that way for a long time.
To Learn More
Salcito Custom Homes
480.585.5065