As eco-consciousness makes its way into the everyday, one Valley community is finding that the once costly and unattainable benefits associated with green building are not only a possibility, but also a reality.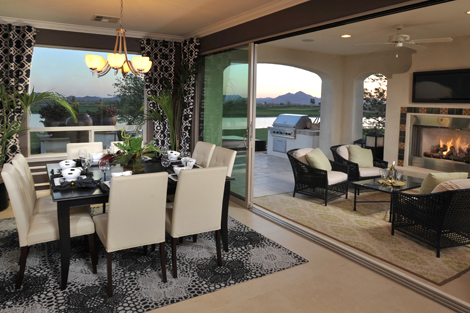 Considering Arizona's abundance of sunshine, it would seem a natural move for homebuilders to incorporate elements of solar energy in new builds. Yet, surprisingly, many new communities either do not offer solar options or offer them at extremely elevated prices.
Enter Shea Homes, the homebuilder behind the luxurious San Tan Valley community of Encanterra, a Trilogy Country Club, who has paved the way for homes with solar systems available as a standard amenity. The inclusion of photovoltaic solar panels in the community's new Shea Green Certified™ Ultra homes introduces a new level of affordable luxury from this private country club. Encanterra is also home to a championship Tom Lehman-designed golf course equipped with its own well-structured eco practices.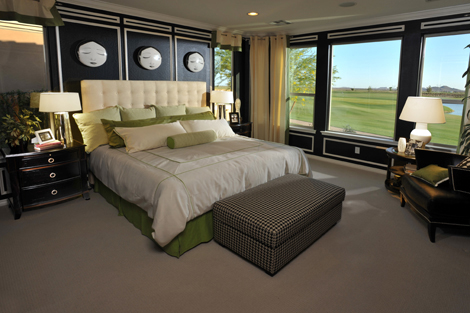 Homeowners at Encanterra enjoy all the perks that come along with owning a Shea Green Certified Home. The green initiative by Shea Homes' Trilogy division requires that each Shea Green Certified property deliver energy efficiency in addition to substantial savings each month. Residents of the community can attest to the savings, which equate with an up to 60 percent reduction in electrical costs per home.
Of course, each home's eco-friendly amenities take into consideration much more than just favorable economics. At Encanterra, indoor ventilation is of utmost importance especially in the dry and dusty Southwest. Shea Homes has integrated fresh-air ventilation systems in their homes that not only balance air flow, but also assist in keeping a constant temperature throughout the home—most certainly a necessary luxury during the region's summer months. The ventilation system also helps to maximize circulation while simultaneously reducing toxins and dust through exceptional air filtration.
The community's green practices reach far beyond what the eye can see. While Encanterra's homes showcase visible elements of green design like Energy Star® appliances, there are several eco-factors that lie within the framework of each home and play significant roles in sustainability.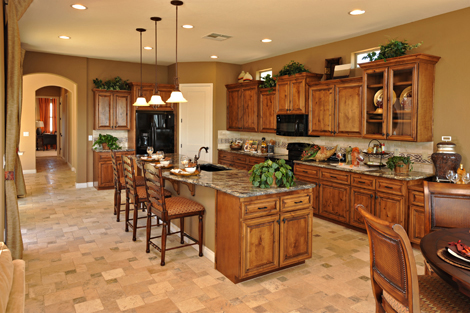 Deep within the walls of Shea Green Certified homes are wood products that were attained due to their compliance with The Sustainable Forest Initiative Program. When prospective buyers purchase within the development, they are in essence supporting programs that maintain the highest degree of environmental concern.
Encanterra's 12 model homes are priced from the $160s and are currently open for viewing Saturday through Thursday from 9 a.m. to 6 p.m. and Fridays from 12 p.m. to 6 p.m.
To Learn More
Encanterra, www.encanterra.com.