August, 2010 (Scottsdale, Ariz.)— All it took were a few million votes and two months of hysteria for Tucsonan readers to narrow down their choices for top eateries, hotspots, business owners and beyond in the Old Pueblo. But what for? You guessed it- AZFoothills.com's Best Of Tucson feature!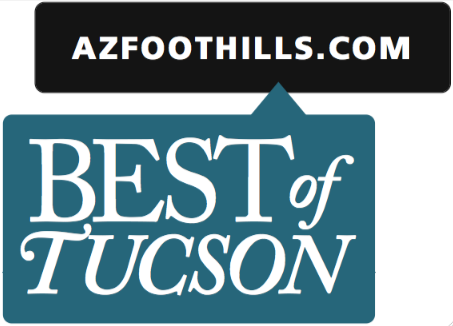 In our AZFoothills.com Best Of Tucson story, we feature:
* True Visionaries- The Best Interior Designer and Architect in the Old Pueblo
* Fabulous Closets- The Best-Dressed in T-Town
* Mouthwatering 'za- The Best Pizza in the valley
* Fun fashion- The Best Shoe Store, Best Jean Shop and Best Jeweler around
* Hidden Havens- Guest Ranches, Bed & Breakfasts and beyond
* True inspirations- The Most Influential People in Tucson
Check it out here: AZFoothills.com's Best Of Tucson 2010
"There are so many hidden treasures in Tucson," says President & Publisher Michael Dee. "We are excited to highlight what Tucsonans have chosen as the best of the best, and I can't wait to try some of these local favorites on my next trip to T-Town." 
ArizonaFoothillsMagazine.com is the Valley's fastest-growing Web site. Arizona Foothills Magazine and Arizona Foothills Online are dedicated to providing resourceful information on dining, entertainment, homes, fashion, culture and events in Arizona. Arizona Foothills Magazine is published monthly and is audited by the Audit Bureau of Circulations (ABC).
Scottsdale-based Media That Deelivers, Inc. (www.mediathatdeelivers.com) is a leading luxury magazine publisher that produces 11 titles in its luxury collection of magazines, incuding the monthly Arizona Foothills Magazine, Arizona Foothills Tucson Online and Estates West Online. The company also publishes an array of custom products for world-renowned organizations like the Arizona Biltmore Resort & Spa, The Westin Kierland, and JW Marriott Resorts.