L&M Pop-Up Art Show is thrilled to host their second local art show in Scottsdale on Sunday November 11th! From 11am - 5pm the show will be at SNIP Salon at 31313 N. Scottsdale Rd, A150, near North Scottsdale and Lone Mountain Road.
This community event was created in order to support and promote local businesses and art in the Valley. Co- hosted by two small businesses, Snip Salon/Gallery, which is owned by Kenny Mei, and L&M Pop-up Art Show, created by locals Michelle Penington and Laura Chapman, will include:
30 local fine artists from throughout the Phoenix area
music by local Phoenix musicians
one of the most popular food trucks in the Valley, The Maine Lobster Lady Food Truck
The event is child friendly and will include free admission to the public. There will also be special promotions for veterans, including discounted haircuts.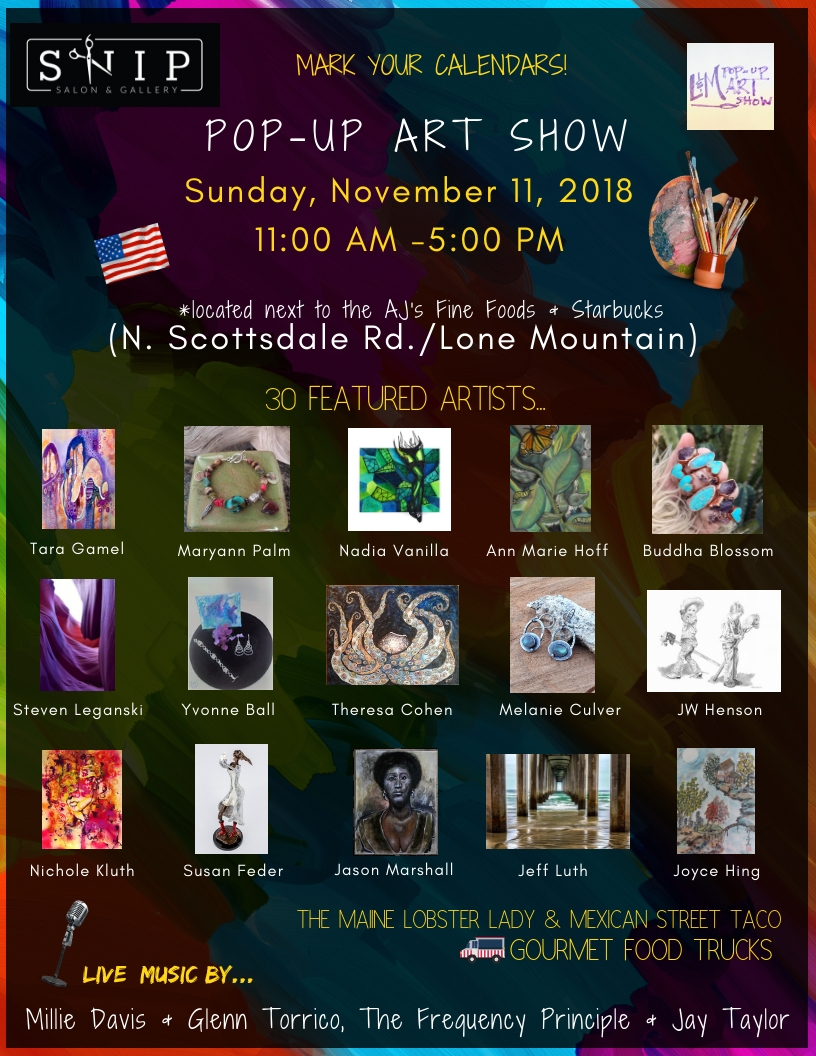 More About L&M Pop-Up Art Show
L&M Pop-Up Art Show is the collaboration between 2 valley locals, Cave Creek artist Michelle Penington and North Phoenix artist Laura Chapman of The Fischer Team. Michelle and Laura both have a distinct history in art and art shows; separately hosting art events in the valley for many years. By sharing similar passions and a fierce dedication to art, they decided to join forces in 2018 to form L&M Pop Up Art Shows.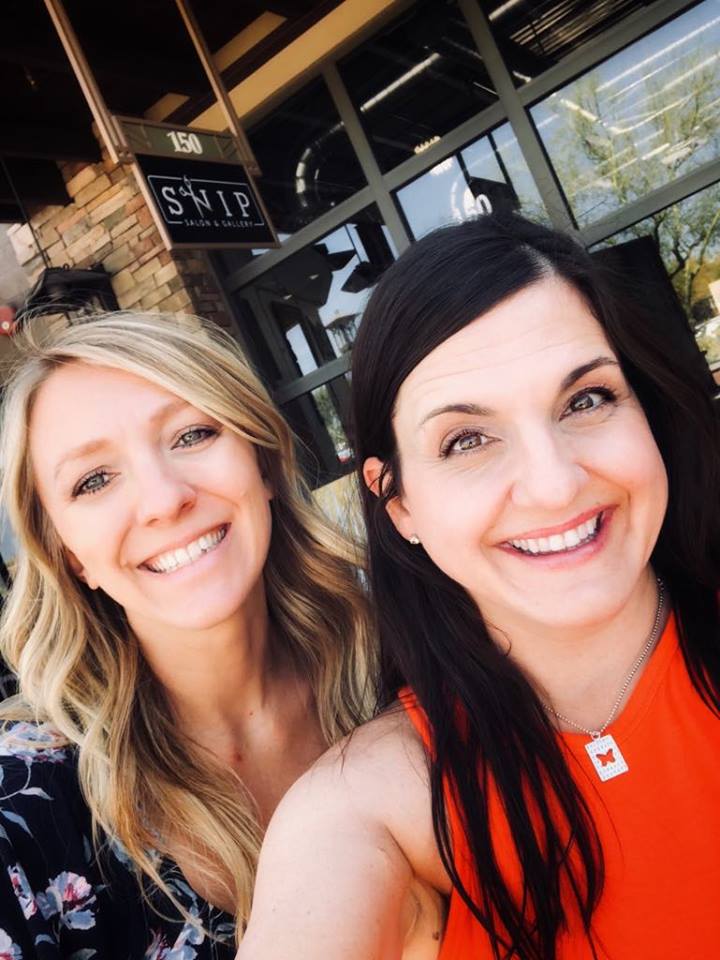 Ultimately, they focus on creating small events in conjunction with local businesses. "Our first show was very successful and such a fun community event, we have decided to do these art shows with SNIP at least twice a year, so look for a Spring show next year," says co-owner Michelle. "There is tons of artistic talent in Arizona, so this is a new way to bring attention to it. We plan to have events all over the valley in the future," says co-owner Laura.
Laura is an artist and works in real estate. Recently, she also had a beautiful baby boy! As a full-time artist, Michelle is a mom of two teenagers. In addition, she is excited to have work on exhibit at SNIP.
For additional information, please visit www.facebook.com/lmartshow and www.instagram.com/lmpopupartshow.