Page 3 of 4
SATURDAY: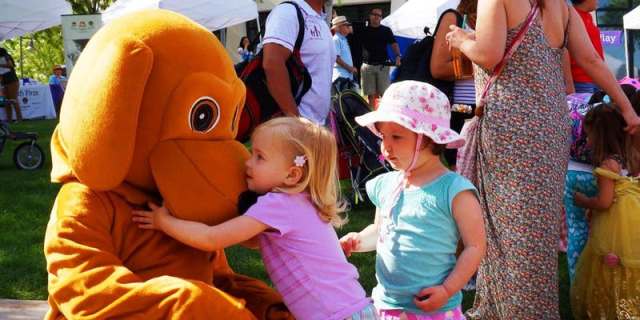 Third Annual Children's Learning & Play Festival
With 13,000 attendees last year, this year's free event promises to be bigger and better with authors, illustrators, performers, costumed characters and learning for kids of all ages. Highlights include storytelling, puppet shows, sing-alongs, interactive S.T.E.M. learning, LEGO play area, health and fitness, wildlife exhibits and more. All educational activities are free, with food concessions, face painting and inflatable rides available at additional cost.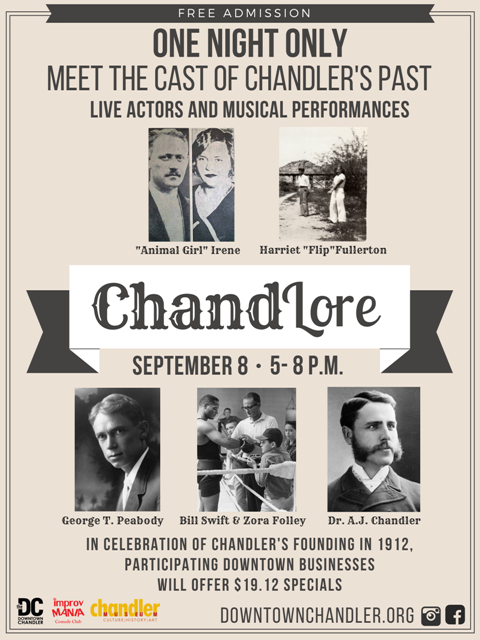 ChandLore
On the evening of September 8 from 5 - 8 p.m., Historic Downtown Chandler will transport you back in time for a celebration of Chandler's yesteryear with a "living history" experience through live character storytelling and music. Stationed along Boston Street and San Marcos Place under the historic colonnade, actors from ImprovMania will bring these bygone characters to life. Downtown Chandler will also commemorate Chandler's founding year of 1912 by offering $19.12 specials from participating businesses. For a list of offerings and participating businesses go to www.downtownchandler.org.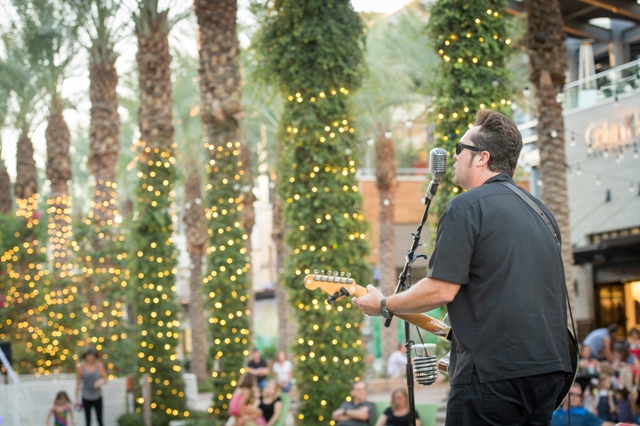 Seventh Annual Fall Concert Series at Scottsdale Quarter: Rock Lobster
Unwind at Scottsdale Quarter for the seventh-annual Fall Concert Series, a free concert series taking place in The Quad. Live music from Rock Lobster can be enjoyed from 5 to 7 p.m. and will run at the same time every Saturday through Oct. 27 (a different music group will be showcased each week).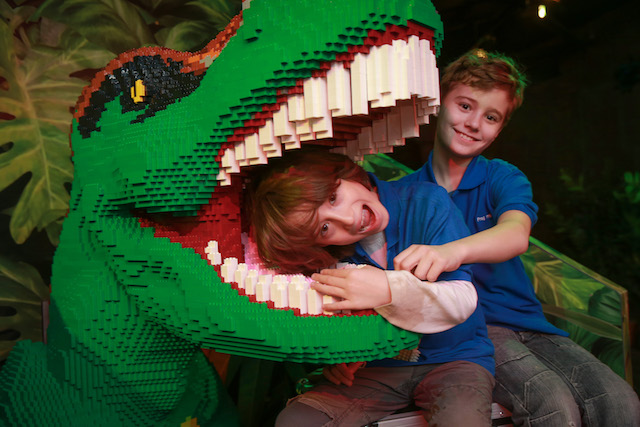 Dino Explorer at the Legoland Discovery Center Arizona
Do you have a dino-loving dude or dudette in the house? Well, treat them to a day they will never forget at the Legoland Discovery Center Arizona. This exhibit features a wide variety of dino-themed activities and hands-on learning. You will also have the chance to build your own Tyrannosaurus Rex--or any other dinosaur. And before you leave, you will have the opportunity to take a photo with the huge lego T-Rex.