Rose & Bubbly: Holiday Gift Guide
If your year was filled with rose and bubbly, keep the tradition going by gifting the VIP's in you life with wine-inspired surprises. Let's face it, champers will always be in style!
Below is a list of five of our favorite drinking necessities! Perect for keeping the seaosn merry and bright!
Mimosa Scented White & Rose Gold Scallop Candle by Plum & Punch - Because we love everything about mimosas! Spunky, bright, and fun, this 9.5 oz. white candle is housed in a flashy white ceramic and rose-gold scalloped holder. Help infuse your friends homes with the energetic and rejuvenating "More Mimosa" fragrance! Available for $25 at Plumandpunch.com.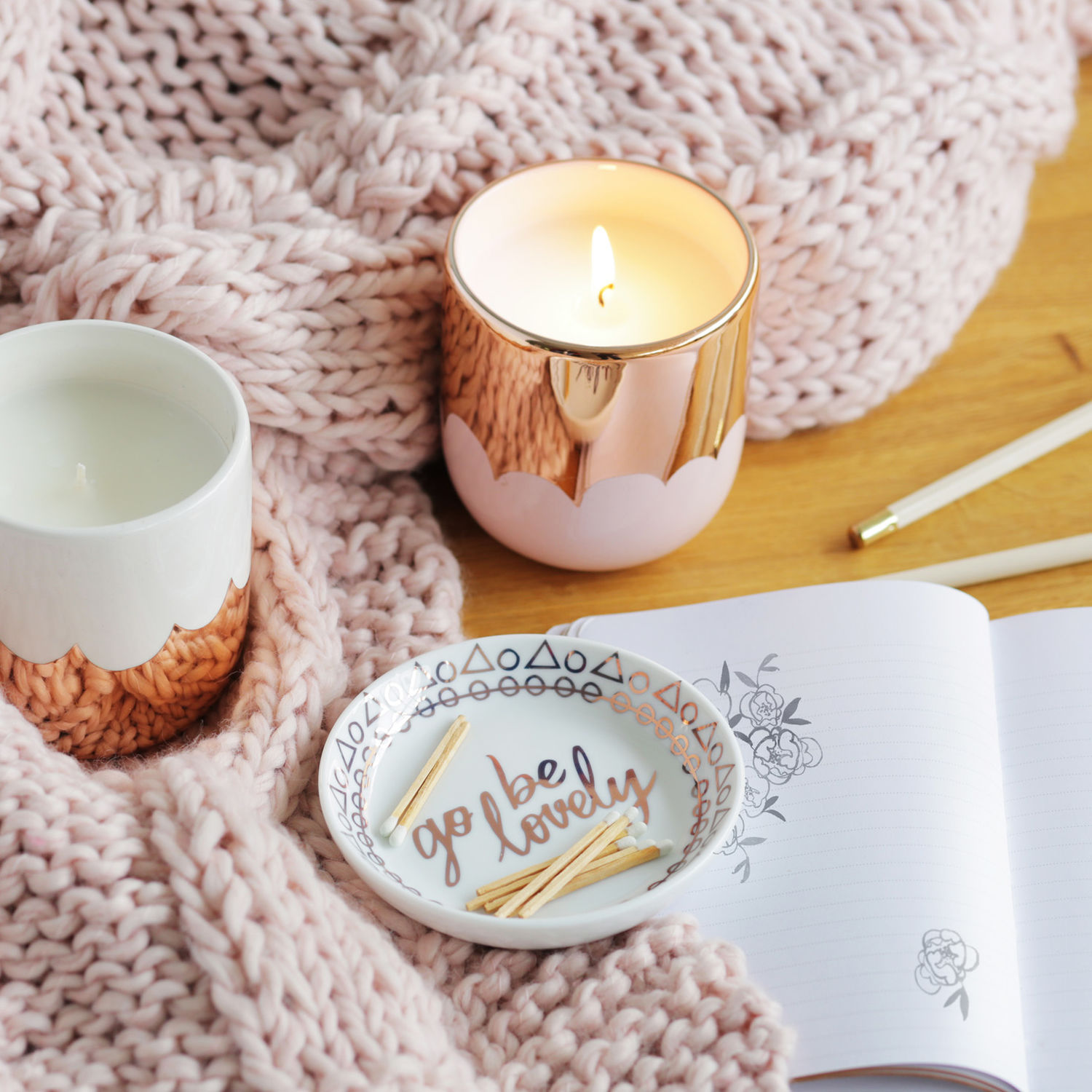 Champagne Problems T by Brokedown Clothing - The gift for the girl who is stylish yet values her comfort! Breakdown Clothing was founded in a small garage in Orange County, California, and has been designing and selling vintage inspired women's clothing for over 10 years. Today, it distributes its line of women's fashions around the world - from boutiques to large scale retailers. Without a doubt, the Champagne Problems tank is a great accessory for the holiday season and beyond. Available for $56 at Brokedownclothing.com.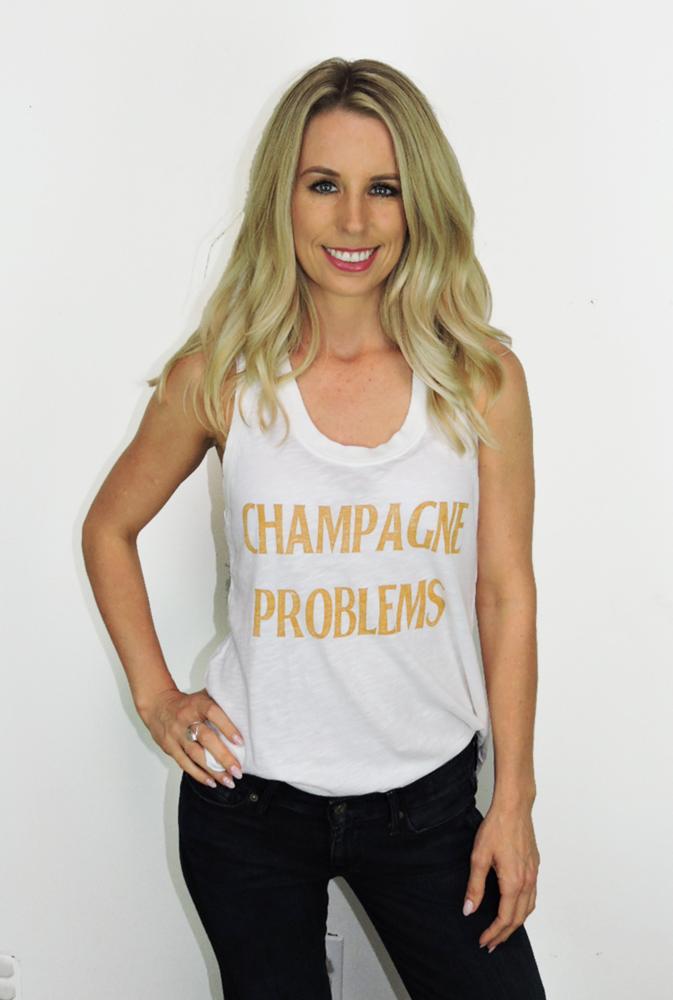 Flask Bracelet Bangle by Amzwt - Yes, please! These are legit the best stocking stuffers on the market for the 2017 holiday season. With a European-patent, the wearable bracelet is made of food grade stainless steel, which will never rust. These are custom-made, and some have hundreds of rhinestones on the lid. The flask bracelet holds 3.5 oz of wine. Tried and tested, we promise that everyone on your list will love wearing these fashionable bangles. Colors include black, silver, gold, rose gold, gold flower and rainbow, and have rhinestone lid options. Starting at $26.99 by Amzwt at Amazon.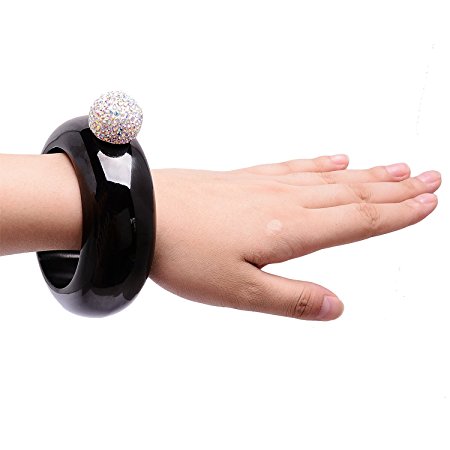 Wine Purse by Vivajenzz - Because everyone on your list always wants more wine! With these ultra-cool and convenient (and incognito) purses, now your gal pals can take it along everywhere. As if we need another reason to love these wine purses, mom-preneur and owner, Jennifer Thomas-Goering donates a portion of total sales to autism. Wine purses start at $48 and are available at Vivajenzz.com.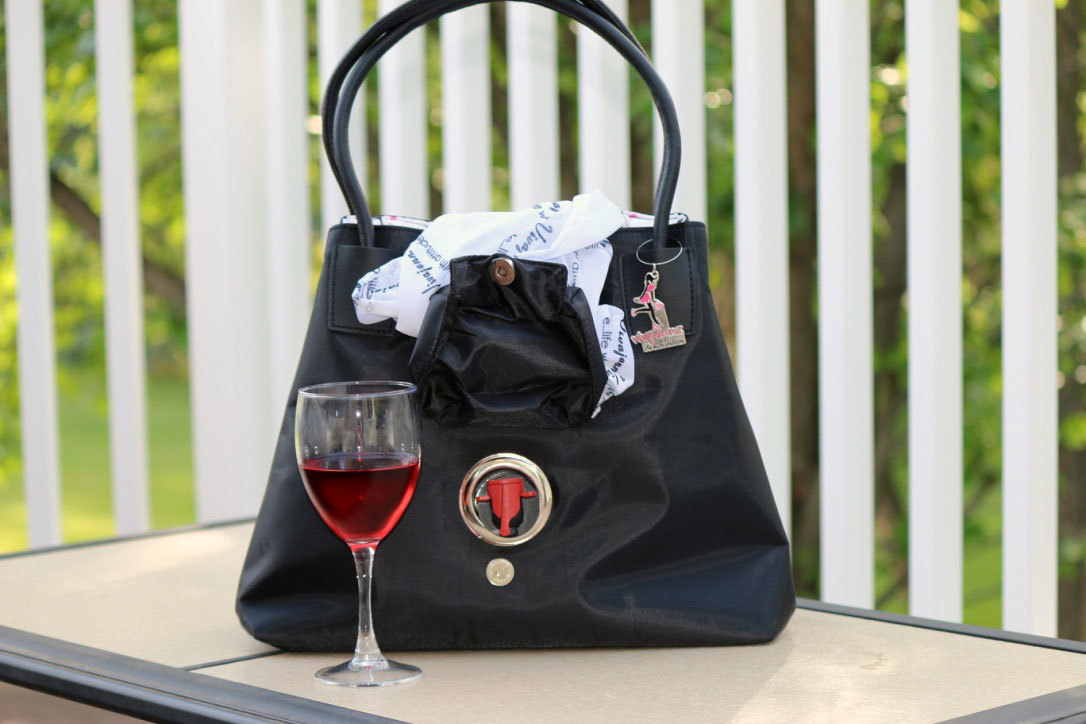 Unwind Wine Opener from the Grommet - We are so over those old-school wine openers! If anyone on your list is suffering from the wine opener blues, this is the gift that keeps on giving. Let's face it - all that's standing between you and a drink is the right bartending tool. With this wine opener, there's no tugging, pulling, or—the horror!—broken cork. Twist the handle to remove the cork, and that's it. There's more than meets the eye going on here, too. An aerator and bottle stopper are tucked into the handle, and a foil cutter is also stealthily built in. Available for $19.95 at Thegrommet.com.