We know that buying for the VIP's in your life can be the trickiest. During the holiday season, it's important to let the women in your life know how very special they are to you now, and throughout the entire year. Moms, sisters and BFF's may not be forthcoming in what they want - or they may already have everything they could ever need! No matter what, we have some truly special gifts that are festive and will help create memories throughout the upcoming year. Best yet, none will break the bank!
Love You Mom Ornament by Papyrus - Papyrus is known for there beautiful quality and memorable gifts, send this year they have the perfect ornament for your mom. Show your mom some love with this delightful painted ornament. She'll love the charming script and fun hearts that really make this ornament unique. $24.95 at PapyrusOnline.com.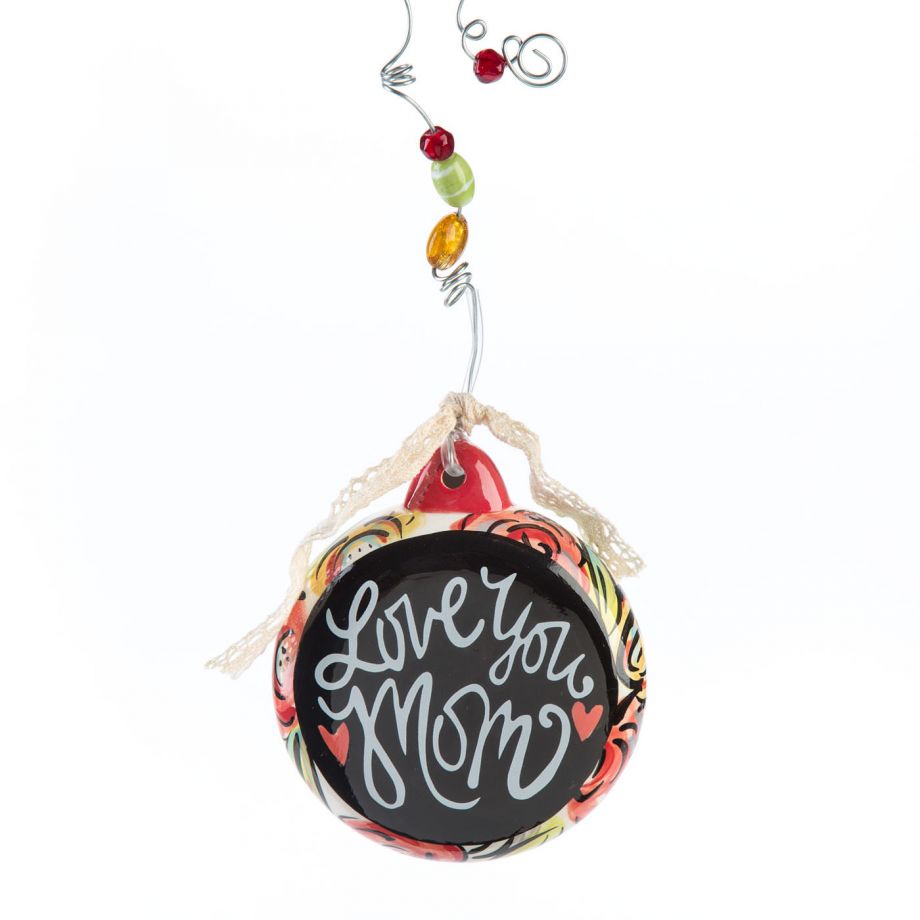 Family Heritage Dangle Charm by Pandora- The Pandora Collection offers hand-finished and contemporary jewelry made from high-quality materials at affordable prices. The Family Heritage Dangle Charm is a beautiful representation of how families are connected through many generations, PANDORA's lovely family tree dangle charm in sterling silver, with cubic zirconia (CZ) stone-encrusted leaves and genuine 14k gold details, is the perfect token of family love. Whether added to a charm bracelet or on a simple necklace chain, the charm is a very subtle statement piece. $65 at Pandora.net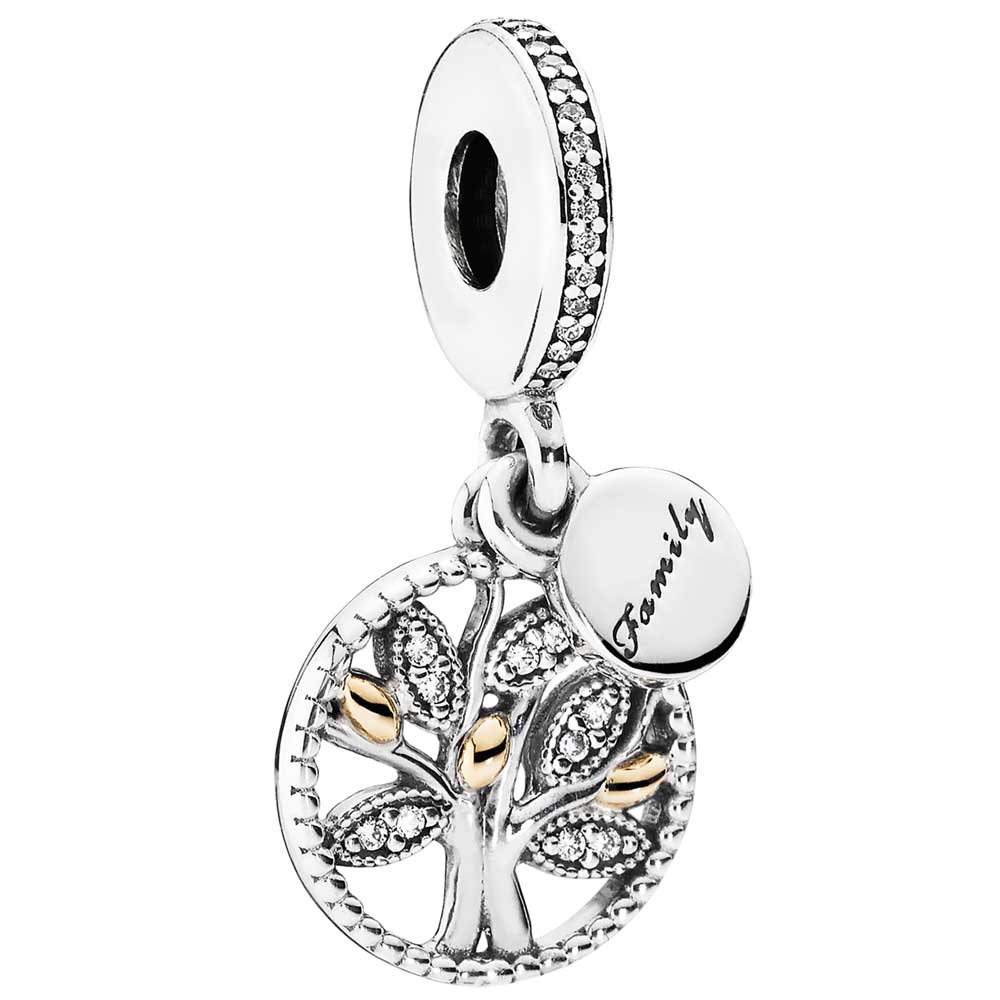 Brightening Facial Mask by Beauty Counter - Promising gifts that last, Beauty Counter features safer gifts for everyone on your list. We especially love the Brightening Facial Mask, which ensures the recipient will take a little time for self-pampering and enjoy fresh skin rejuvenation in the New Year. This nutrient-rich mask instantly gives skin a brighter look and more even-toned complexion. Polishing kaolin clay deeply cleanses, leaving skin revitalized and renewed, while vitamin C helps reduce the appearance of dark spots. Available for $48 at BeautyCounter.com.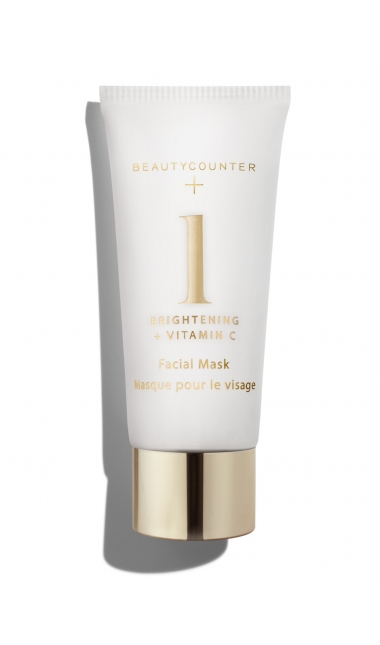 One Meaning - This year one of our favorite gifts (for others and ourselves!) is by a philanthropic fine jewelry and gift company in NYC. At One Meaning, all designs incorporate a beautiful and unique symbol they invented that stands for love. A butterfly made of the numbers 813, which means "I love you"...8 letters, 3 words, 1 meaning. The 1 is in the middle because love is the center of everything.® They formed the numbers into a butterfly that signifies you're becoming the change you'd like to see in the world. One of our favorites is the delicate and absolutely beautiful Iconic Love Scapular Necklace, which slips over head to bring the protection of love and light. Each necklace has two pendants, one in the front and the other in the back...to protect you all around. Switch it around for a different look. Choose the iconic symbols that have meaning to you, and Wear Something with Meaning.™ Starting at $38 at 1meaning.com.
Glitter Bomb Drinkware Bundle by Ban.Do - Known for fun and trendy gifts, Band.Do certainly makes gift giving easy. We are slightly obsessing over the Glitter Bomb Drinkware Bundle, which comes with a cocktail shaker and a set of two tumblers that shimmer and shine well into the evening. Especially perfect for your BFF or sister, we suggest giving it to someone who will enjoy a cocktail with you! Available for $48 at Bando.com.
Jonathan Adler Champagne Pop Candle at Lulu and Georgia - For that woman who has everything! The Champagne Pop Candle boasts a lush scent in a metallic vessel that is begging to be reused as a vase. Smells like pink grapefruit, raspberry, French cassis, violet leaves, rose petal, and grape leaf. Feels like New Year's Eve, silk-satin sheets, and a million bucks. We even love the box it comes in - perfect for festive gift giving! However, once you smell it you will want to keep it. So we do suggest buying one for yourself! Available for $42 at LuluandGeorgia.com.