The countdown is on and parents everywhere are working around the clock to grant little one's Christmas wishes! A secret we discovered is that Santa loves gifts that multi-task. So this year, we are all about the gifts that keep on giving. Yes, it is possible to buy some practical yet kid-approved gifts this season, that will actually make it past Valentine's Day. With online ordering and gift wrapping options, you can nearly have all of these wrapped and under the tree in a few short days! Here are some of our favorite gifts, all tried and tested by Santa himself!
Tonka Mighty Builders Tow N Go Tuff Truck 25-Piece Building Block Set - Tonka is a classic go-to children's toys that has been legendary for many decades! This Tow N Go Tuff Truck Building Block Set is sure to make any toddler or young kid happy and smarter while encouraging creativity. This construction truck building block set is filled with colorful blocks to build anything your child can imagine! Available for $24.99 at Target.
Kurio Snap Camera - Truly the ultimate camera built for kids ages 4+. Snap selfies, take photos and shoot videos, anywhere, with the ultimate digital camera built especially for kids - Kurio Snap! With incredibly easy editing tools on a large touch screen and tons of fun ways to personalize photos & videos, Kurio Snap is like an instant portable photo booth. With a swivel camera lens, easily switch from regular camera mode to taking selfies or YouTube-style videos and then back again in a flash. Best of all, choose from more than 100 photo filters, frames & stickers to decorate your photos & videos or use the drawing tool to make every photo your own. Available in blue for $69.99 at Toys R' Us.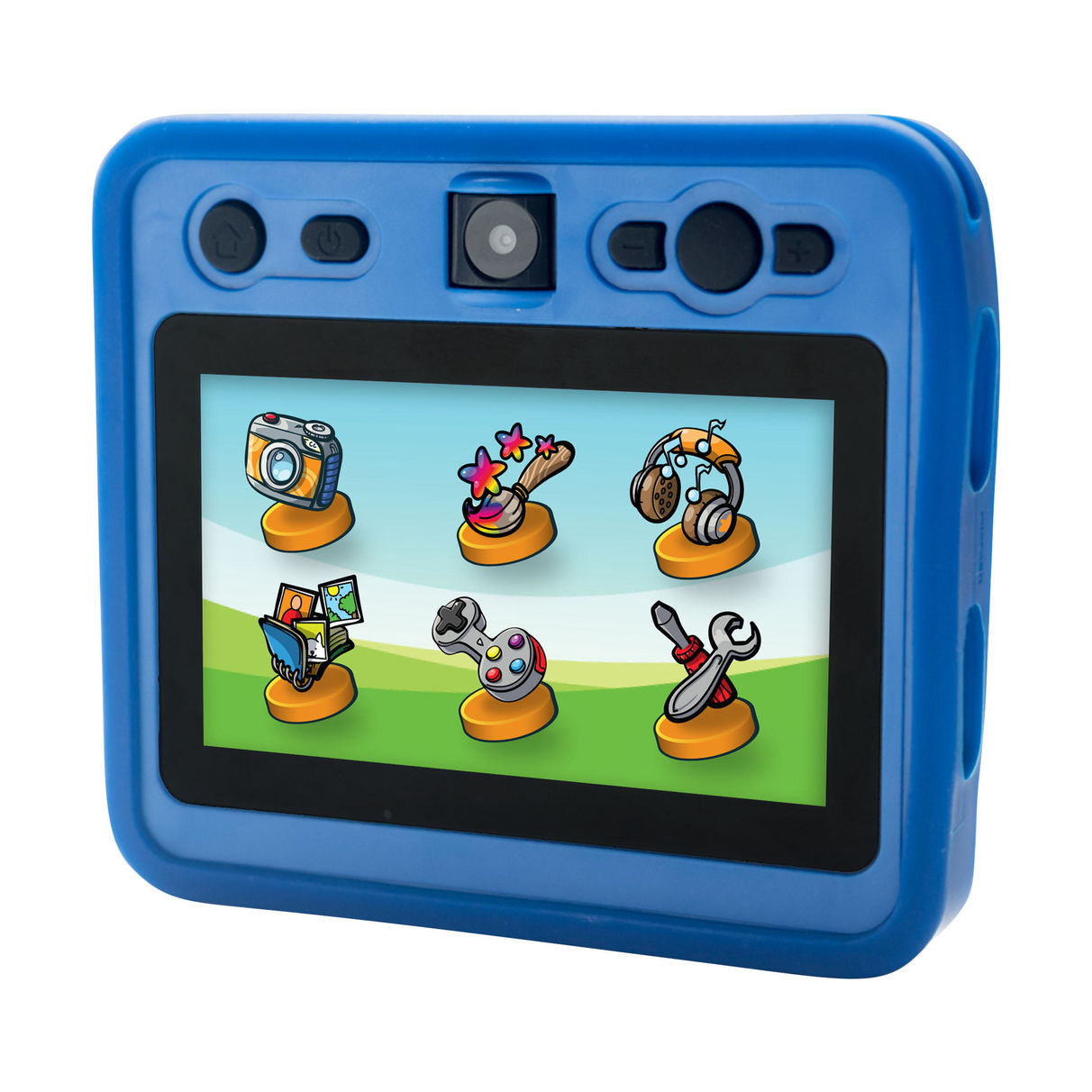 Geckobot by Thames and Kosmos - This astonishing wall-climbing robot has a motorized air suction system that enables it to walk vertically up and down perfectly smooth surfaces, such as glass, plastic, whiteboards and glossy laminates. The battery powered motor drives an innovative gear system that produces a rotating motion, making the legs move in motions that mimic a real gecko. A 24-page, full-color manual guides you through model building with step-by- step illustrated instructions and provides scientific information and explanations. Ages 8 and up. MSRP $49.95. Available at Amazon!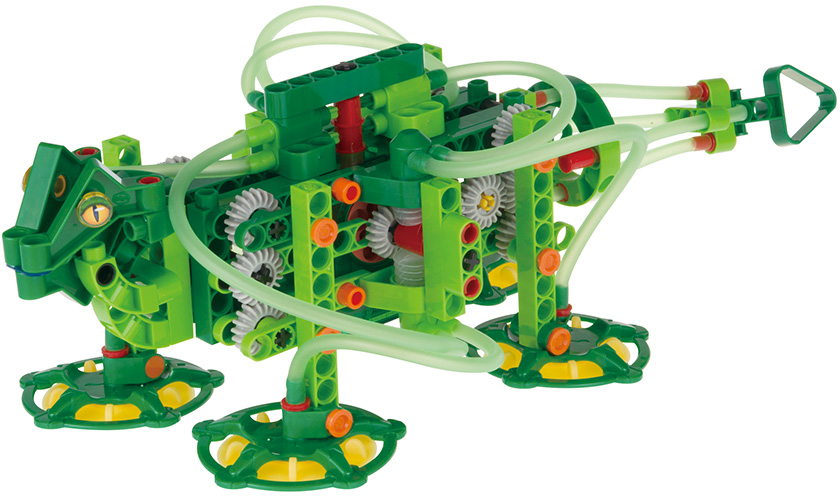 Snooz White Noise Machine - This gift surely keeps on giving - and it's perfect for newborns and a baby-on-the-way! The soft whir drowns out other sounds and creates an audible cushion, turning any bedroom into a haven. Unlike digital-based machines and loops, Snooz features a real fan, creating a natural, comforting sound that never changes throughout the night. And, with the fan inside the sleek, modern-looking case, there's no blowing cold air to disrupt sleep. Portable and stylish, Snooz has completely customizable levels, from a light purr to a throaty buzz. It even features a nursery setting. And, of course, there's an app to control power, volume and scheduled shut-off times. Available for $79.99 at GetSnooz.com.
Clover Baby & Kids - It's simple, Clover Baby & Kids is giving maximum comfort to your little ones. From sleep to play and even the occasional outing, they've got your little ones covered. Designed for newborns to toddlers, Clover's collection of essentials is not only comfy-cozy but also absolutely adorable. Featuring long-lasting, super-soft fabric sure to withstand everyday activities, perfect for for relaxing at home or on the go. One of our favorites this season is, of course, the Bacon and Eggs Footsies! Available for $34 at CloverBabyandKids.com.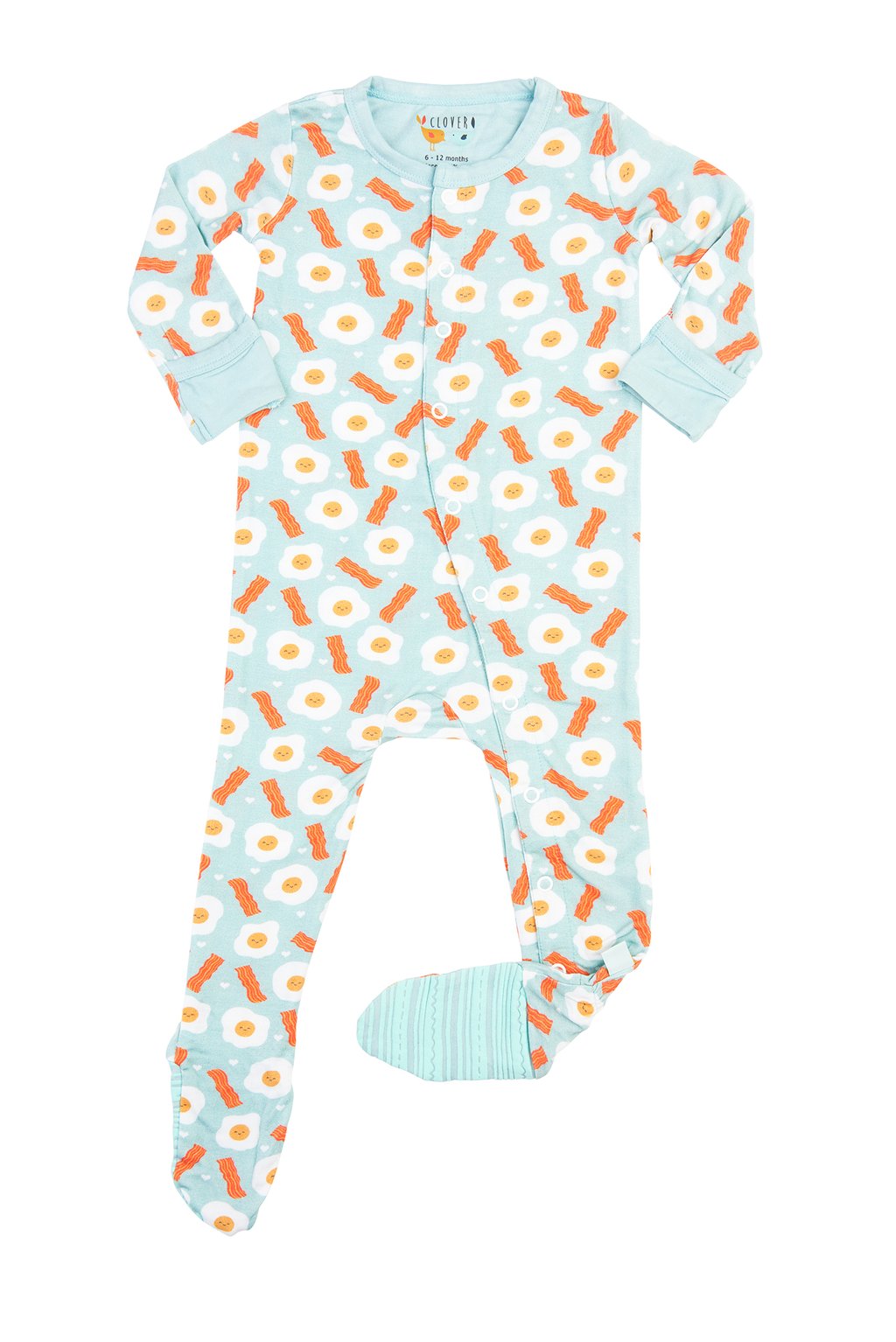 Linkt® Craft Kits - Tweens can make professional artisan quality jewelry in 30 minutes or less with these awesome, new craft kits. Linkt® Craft Kits was designed together with Rebeca Mojica, world-renowned chainmaille artisan and award winning jewelry designer. They are super easy, fun and simple to make. In one single box, you have everything you need to make many amazing creations faster than you think. The metal is soft enough that you can bend them by hand but strong enough to make lasting, stunning real jewelry. Kits also include crystal clear instructions; videos to go along (on YouTube) and a magic patent pending layout tool that is lightweight and soft with slots that hold rings while you work. Truly a gift that keeps on giving - but it for your tween and plan a special craft day! MSRP $19.99. Available for purchase online at Neat-Oh!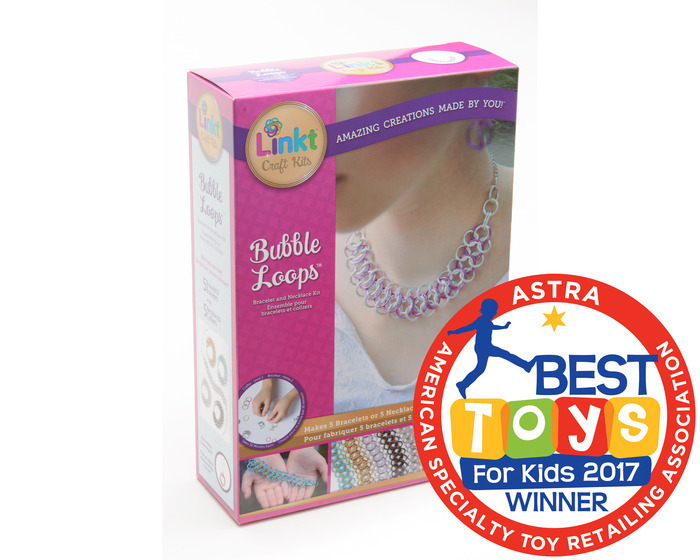 Creativity for Kids - Established in thee 1970's to contribute to the well-being and creativity of children, the brand started small but quickly became a huge force in the marketplace. Today, the company offers an array of creative kits for all ages, including options such as Fashion & Fiber, Boy Zone and Preschool Crafts, that truly fit every different budget. Items available for purchase online at Creativity for Kids. Two of our favorites this season include: Emoji Bracelets Kit, which makes 5 bracelets and includes colorful gel cord and 70 beads. MSRP $9.99. We also love the Foster Trucks Custom Shop for little boys. Four different trucks come ready to decorate with stickers and paint. Pull them back and watch them race, roll and flip. MSRP $34.99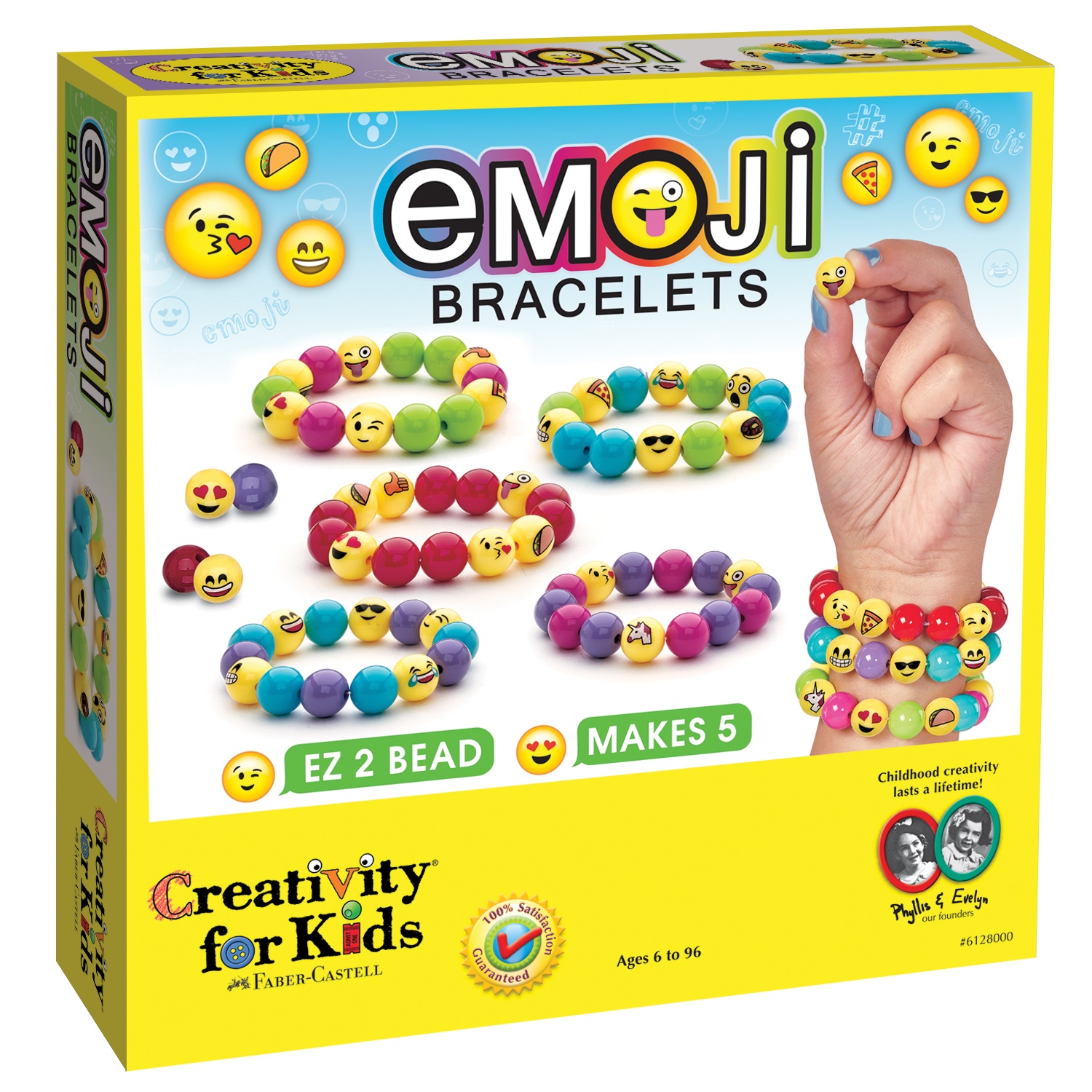 Sweat Pea & Lilli Plaid & Velvet Knicker Set sold by Pink Princess- A leader in the children's clothing business for over a decade, Pink Princess offers the entire spectrum of kids' apparel, from casual play wear to black tie formal wear. In the early nineties, in response to very high customer demand for formal wear, they shifted focus to the special occasions market. With superior customer service and no-frills pricing, Pink Princess is the perfect place to buy your little ones perfect holiday attire. They even promise same day shipping from Los Angeles! One of our favorites this season is the Sweat Pea & Lilli Plaid & Velvet Knicker Set sold by Pink Princess , because every little man should celebrate Christmas (especially his first) looking like a Prince! This Knicker set includes a matching hat and clip on bow tie. Price ranges from $47.99-$51.99, depending on size. There's also a matching dress for little girls.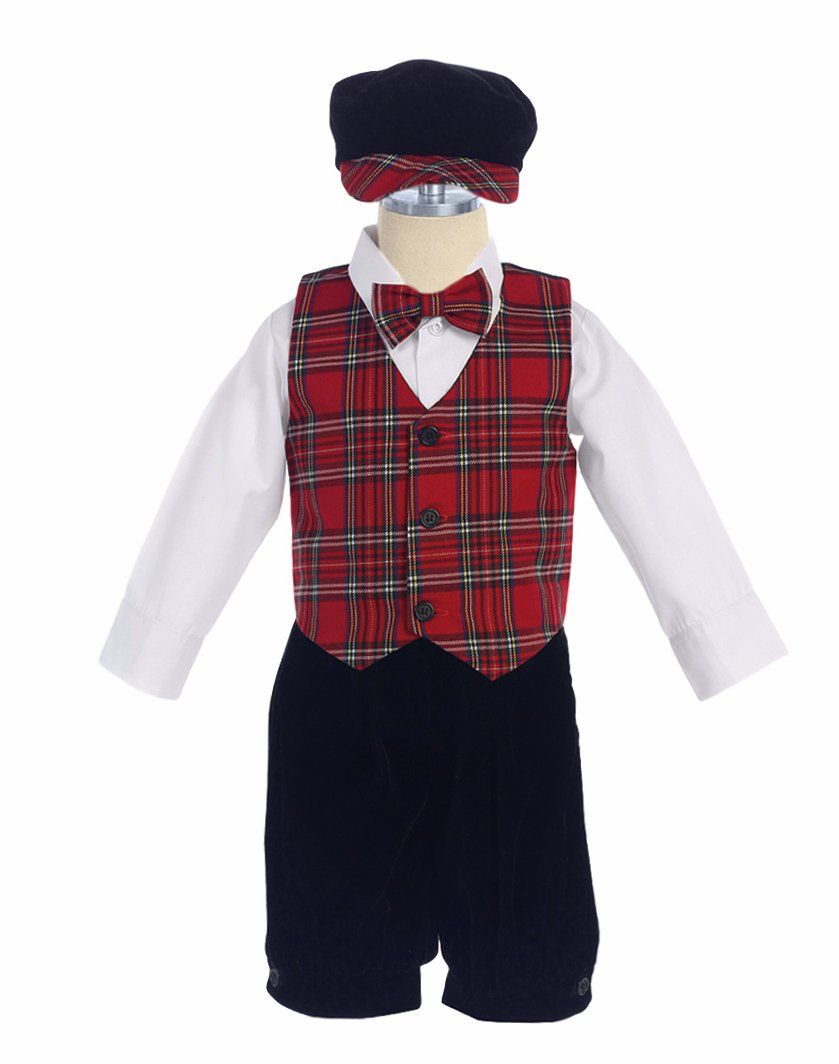 We also love the K-Bee Leotards Bobcat Coral Camisole sold by Pink Princess- Nearly every child we know needs new ballet tights, a gymnastics outfit or new soccer cleats! When Santa sends them down the chimney, it's a win-win for everyone, including mom and dad! The trendy Bobcat Coral Camisole is so on-point for your mini-tween Olympian. MSRP $45.99