Rachel Roland is a mom on a mission - exploring beautiful Arizona with her two little companions, Jeremiah and Sarah, in search of the best restaurants, attractions, and products for you and your children. See what she has in store for your family today!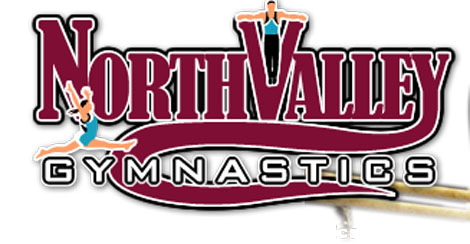 Are you looking for something fun to do with your kids? How about without your kids? I have a great Valley spot for you - somewhere you can take your child not only for classes, but somewhere you can drop them off for a few hours of supervised play-time while you and your honey have a night out.
North Valley Gymnastics hosts "Open Gym" (aka Parent's Night Out) every other Friday night - for instance, the April dates for Open Gym are April 13th and April 27th. Children 6 years and up are welcome from 7:30pm-9:30pm for $20 ($15 if you pay by noon on Friday). Kids can play while you enjoy some kid-free activities - and there's also pizza and drinks provided for the kiddos, so you don't have to worry about feeding them beforehand.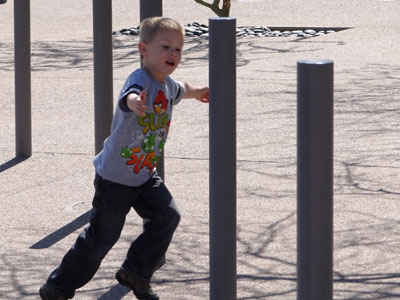 Jeremiah loves to run and jump and play - and that's why I think the summer camps offered at North Valley Gymnastics would be perfect for him!  They're for ages 4-12, and can be half day (9am-12pm) or all day (9am-3:30pm).  I know he'll have fun with games, a water slide, gymnastics, tumbling, and other great activities.  I think it's a great way to break up those summer doldrums, and I'm sure your kids will, too!
In addition to these events, North Valley Gymnastics also offers a myriad of other instruction - from kids fitness for homeschoolers, to boys and girls gymnastics, as well as trampoline and tumbling classes. They also offer 90 minute to 2 hour birthday parties for all your little gymnasts to enjoy!
You can find North Valley Gymnastics at 20815 N. 28th Street Phoenix, AZ 85050. You can check out their website or call them for class reservations or for more information - 602-404-FLIP (3547).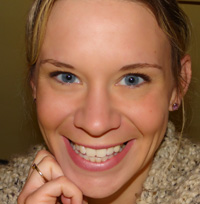 I'm Rachel - a mom, wife, and 'green' blogger at Small Steps On Our Journey. If you want me to come visit your place of business, have any questions on this article or suggestions for a future article, you can email me at rachel@smallstepsonourjourney.com or tweet me at @rachelroland.