Rachel Roland is a mom on a mission - exploring beautiful Arizona with her two little companions, Jeremiah and Sarah, in search of the best restaurants, attractions, and products for you and your children. See what she has in store for your family today!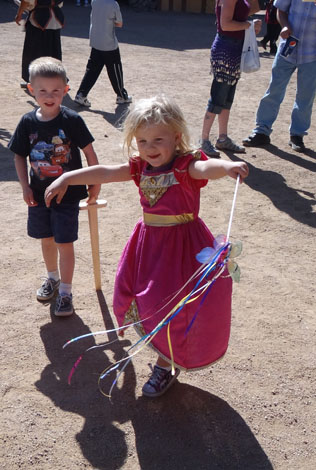 If you've been reading my column for awhile, you probably already know that my Sarah loves being a little princess. There was a time where we didn't go anywhere without her in a full princess costume! When I heard about a great event coming up in April - an event hosted by Ahwautukee Childrens Theater and presented by Girls Looking Cute - I just had to make sure Miss Sarah was involved!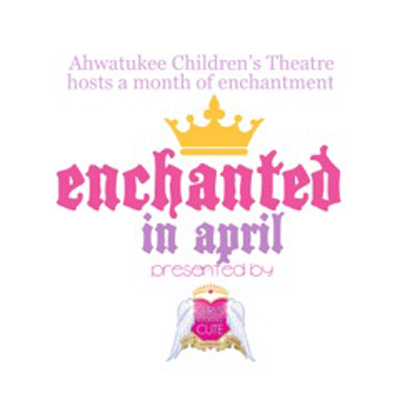 "Enchanted in April" is a series of three fantastic princess-centered events - two workshops, and one enchanted ball! The first workshop (on April 7th, from 1p-4pm) is 'How To Look Like A Princess.' Princesses dressed in their finest will have makeovers with nails, hair styiling, and, of course, accessories like tiaras and jewelry! After the makeover, there's a "Runway 101" class, taught by Disney Princesses!
The second workshop is "How to Act Like A Princess" on the following Saturday, April 14th, 1pm-4pm. Little Princesses will learn attend a tea-party with their favorite princesses to learn proper etiquette, manners, and grace. There will be an opportunity for photos with your child's favorite princesses after the tea party, too - a great time to show off those newly-acquired manners!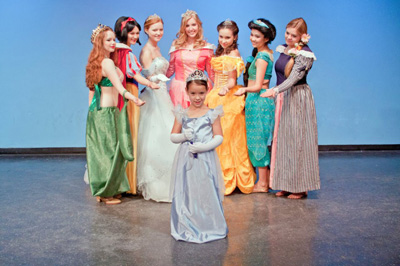 And the final event, the one that I'm most looking forward to, is the "Daddy/Daughter & Mother/Son Ball" on April 28th from 6pm-8pm. This royal ball is for all the princes and princesses in the land - with their parents, of course. There will be a professional ballroom dance lesson, and all princesses and princes will be bestowed a crown from the royal court.
All events will take place at The Grace Inn, located in Ahwatukee at 10831 S. 51st Street - at the intersection of Elliot and 51st Street.
Tickets for each workshop are $35 per child and adult pair, or $90 for all three events. You can purchase tickets online at Girls Looking Cute or you can visit the Ahwatukee Childrens Theater box office to purchase tickets.
And, if your kids just can't get enough of princesses - stay tuned for a great princess performance from ACT in June! I hear it's going to be amazing!!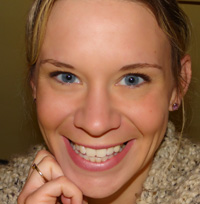 I'm Rachel - a mom, wife, and 'green' blogger at Small Steps On Our Journey. If you want me to come visit your place of business, have any questions on this article or suggestions for a future article, you can email me at rachel@smallstepsonourjourney.com or tweet me at @rachelroland.