Rachel Roland is a mom on a mission - exploring the Valley with her two little companions in search of the best restaurants, attractions, and products for you and your children. See what she has in store for your family today!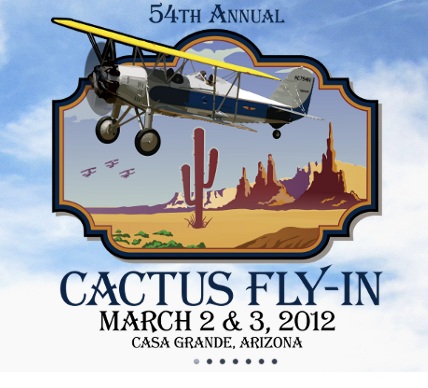 Casa Grande: Cactus Fly-In - Friday, March 2nd and Saturday March 3rd, from 8am-5pm. I've actually had the pleasure of attending this in the past - I was pregnant with Jeremiah, so it was quite some time ago. However, we took some great photos of antique and classic airplanes for his airplane-themed nursery! There is really so much to look at - and if your family loves aircraft, you'll love this show. There will be military aircraft, experimental, aviation-themed activities, as well as plenty of vendors. The Cactus Fly-In will be held at the Casa Grande Municipal Airport, Casa Grande. Admission is $10 for anyone over 12 - 12 and under is free!
Scottsdale: Exclusively Little - Saturday, March 3rd, 10am-3pm. Specific event for children 6 and younger! There will be various demonstrations, face painting, moonwalks, entertainment, petting zoo, and game booths. We went last year and Jeremiah & Sarah loved it - Sarah was still afraid of the bouncy houses but Jeremiah had a blast! Your child can also bring his or her favorite stuffed animal to be entered into the Stuffed Animal Contest! Exclusively Little is held at McCormick-Stillman Railroad Park, 7301 E Indian Bend Rd in Scottsdale.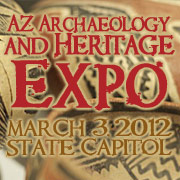 Phoenix: Arizona Archaeology and Heritage Expo, Saturday, March 3rd, 9am-4pm. Visitors to the Expo will discover why archaeological sites and historical places are important and why we should all care about preserving them. There will be activities, crafts, as well as educational and fun events! Boy and Girl Scouts will have the opportunity to fulfill their merit badge requirements, as well. Our Arizona history is important, and this is a great chance to help illustrate this point for your children. The Arizona Archaeology and Heritage Expo will be held at the State Capitol Grounds, 1700 W Washington. Admission is free.
Mesa: Blake's Miracle Day - Sunday, March 4th from 9am-2:30pm. The namesake of this fundraising day - Blake - passed away at only 2 years old in 2006. His family started Blake's Miracle Day to raise money for Cardon Children's Medical Center (where Blake received treatment), as well as to help contribute to drowning prevention programs. There will be various swimming contests for all ages, a silent auction, an expo, and more children's activities. Blake's Miracle Day will be held at SWIMkids USA, 2725 W Guadalupe Rd, in Mesa.
Chandler: Ostrich Festival Parade and Fun Run/Walk - Saturday, March 3rd. The fun run registration is open now, or you can register the day of the run starting at 630am on  for $30. The 5k Fun Run/Walk starts at 8am, which runs along Arizona Avenue. Parade begins along Arizona Avenue at 10am. There will be 100 different marchers in this fun parade!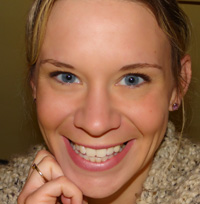 I'm Rachel - a mom, wife, and 'green' blogger at Small Steps On Our Journey.  If you want me to come visit your place of business, have any questions on this article or suggestions for a future article, you can email me at rachel@smallstepsonourjourney.com or tweet me at @rachelroland.