May 8 is just around the corner, meaning it's time to celebrate all of the mothers in your life. Be it your mom, wife, sister, grandmother or daughter, they all undoubtedly deserve a little special treatment on Mother's Day.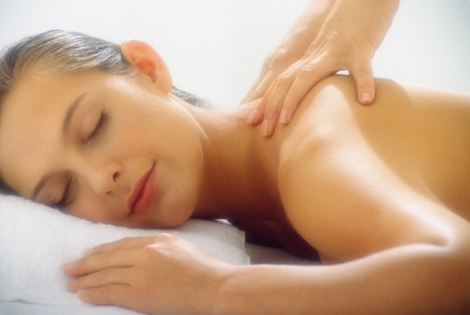 A typical day for a mother can be more exhausting and physically demanding than some may think. Whether she has a day job or works at home, has children young or old, mothers are working around the clock. On this special day, give mothers the appreciation and relaxation they are worthy of.
But with all the gift options out there, how do you know what's best for the moms in your life? A massage and facial from Hand & Stone Massage and Facial Spa is the ideal gift, offering "me" time and relaxation for that special someone.
Aside from the fact that a massage and facial feels great, these treatments benefit moms in many ways. Both treatments work to stimulate and detoxify the body and skin. Massage therapy can also improve quality of life by relieving pain, lowering blood pressure and enhancing and maintaining your overall well-being. Receiving regular facials can also help improve the immune system. Not only will skin look smooth, blemish free and fresh, but the aesthetician also performs a mini massage to help circulate the blood flow in the face to reduce puffiness.
Surprise your mom with a gift tailored solely to her needs. Hand and Stone Massage and Facial Spa offers many different types of treatments ranging from the traditional hot stone massage designed to target key points on the body, to a cranial sacral massage designed to help relieve chronic fatigue or migraines, or even a rejuvenating facial designed to diminish the appearance of fine lines and wrinkles.
The therapists and aestheticians at Hand and Stone Massage and Facial Spa ensure that the only feeling moms have after a visit is complete relaxation.
Depending on where your mom lives, there are five Hand & Stone Massage and Facial Spa locations in the Valley including Scottsdale, Paradise Valley, Ahwatukee, Anthem and Goodyear, as well as several more throughout the country.
For information or to buy a gift card for a mother in your life, call (480) 991-5100. To find the location nearest your mom, visit handandstone.com.