Once you become a parent, Christmas expectations sure do change! And nowadays, we have to be smarter (and faster) than youtube videos and social media posts to even understand what our little ones want! Kids of all ages seem to know what's on the hot-list for this season, and they're probably passing the scoop along on the playground.
This year, we went straight to the toy experts to determine the hottest gifts kids are hoping for, yet grown ups might not even understand! If you are dreading scouring youtube to try to decipher your kids Christmas list, read below.
These gifts are tried and tested and positively assured to put a smile on the little recipient! The time most of these gifts take to deconstruct, creatively construct and play with are also well worth the purchase! Score on all accounts! And we've made it as simple as possible for you! Click on links below to order and you can have gifts under the tree by the end of the week!
L.O.L. Surprise! Glitter Globe Doll Winter Disco Series: $10.99 Unbox 8 surprises including all new floating glitter hair with L.O.L. Surprise! Glitter Globe. For the first time ever, feed the doll water with the bottle, and the water reveals beautiful, glimmering glitter inside her hair. Move them around or turn them upside down to see an amazing snow globe effect. Collect all 12-brand new, glittery dolls that are ready for the Winter Disco, like Snow Leopard and Sleigh Babe.. Each doll comes packaged in a beautiful, crystal-shaped ball with a clear front to use as a display case. Add water to the ball to reveal another colorful, glitter surprise, because the ball becomes a snow globe, too! Collect L.O.L. Surprise! Glitter Globe, Pets, and Lils in the Winter Disco Series, and you can connect the balls together to create a beautiful Snow B.B. Collect them all!
L.O.L. Surprise! #OOTD (Outfit of the Day) Winter Disco: $29.99 Unbox 25+ surprises with L.O.L. Surprise! #OOTD (Outfit of the Day) Winter Disco. Includes an exclusive L.O.L. Surprise! doll, Snow Jams, who is ready to strut her stuff at the dazzling Winter Disco. Follow the numbers under the "ice" to unbox more fashions, shoes, and accessories to create winter looks that will take her from the snow day to the par-tay! There are 25 fabulous fashion pieces to unbox in total, including chic earmuffs, fabulous dresses, and cute snow boots. Mix 'n match for endless fashion combos!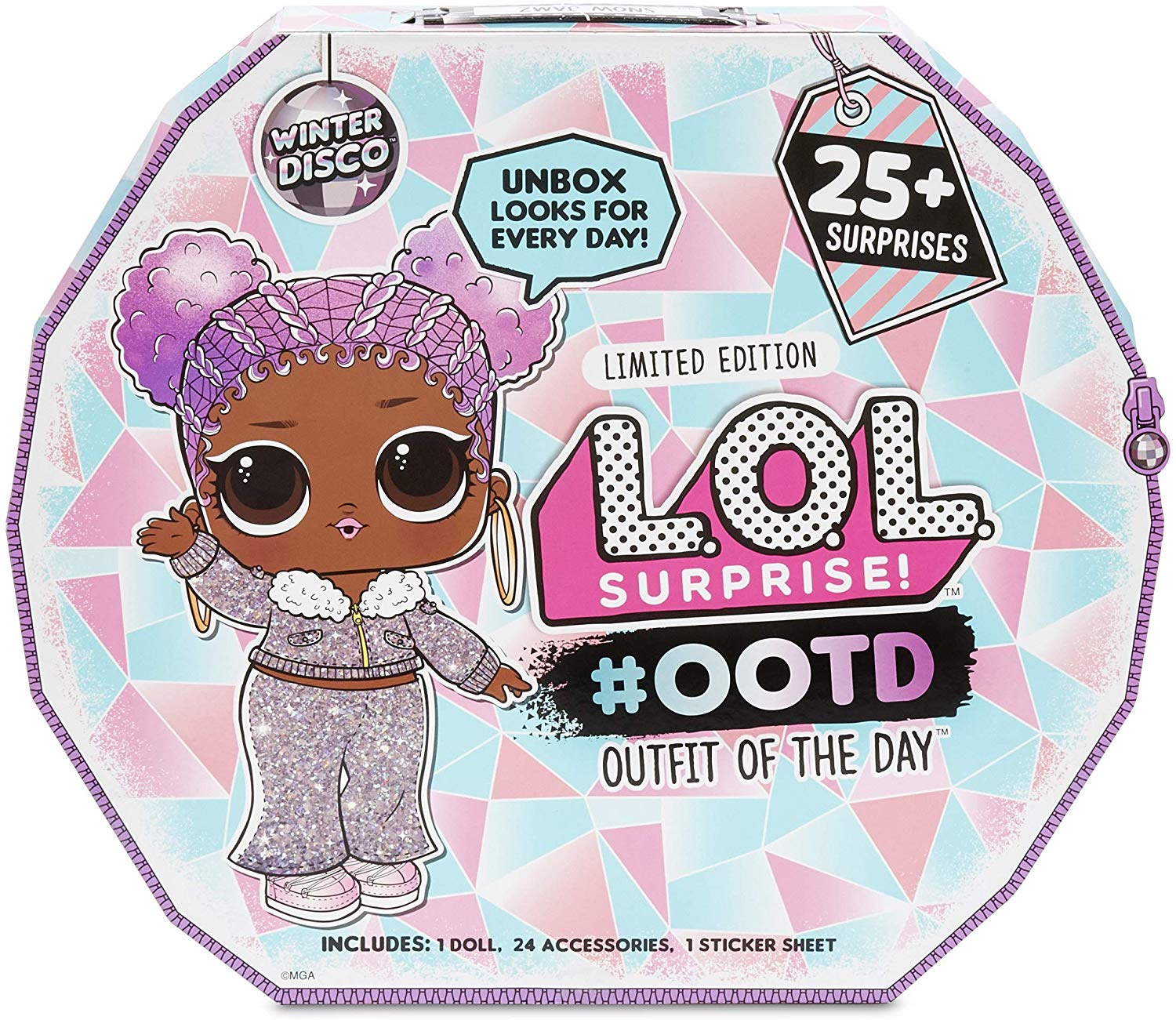 Poopsie Slime Surprise: $9.99 Make your own magical unicorn slime with Poopsie Slime Surprise! Each magical package includes 10 magical surprises, including the ingredients for surprise unicorn slime! With water, a little unicorn magic and some sparkle, you can customize unicorn slime and transform it multiple times! And now, each package includes gold foil, so you can make slime sparkle and shine! Each comes with an adorable keychain character and hilarious bottle for mixing slime. Add surprise scent to make slime smell fabulous. When you gotta go, take your slime with you in the collectible Poopsie keychain for magical fun anytime!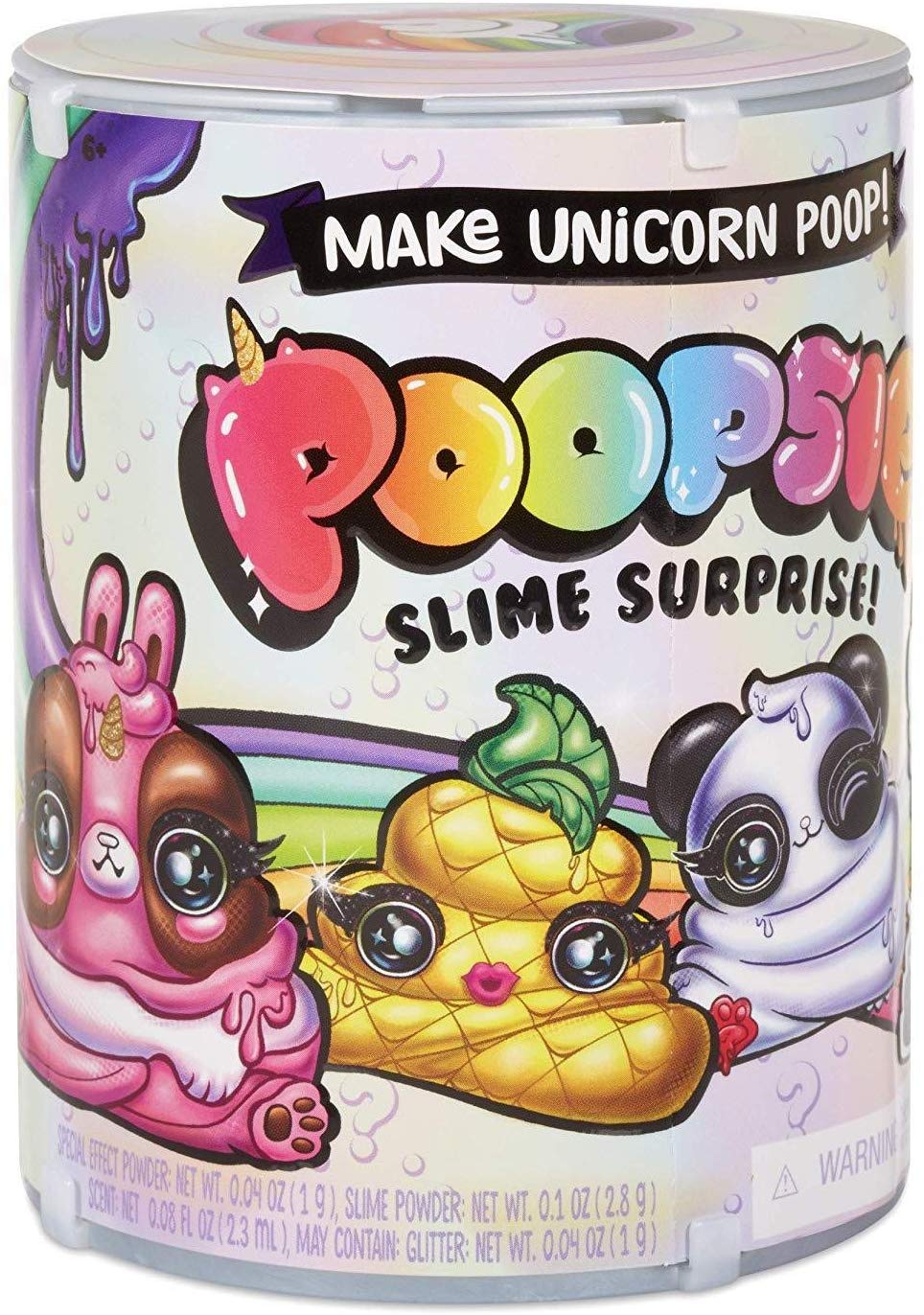 Rainbow Surprise Dolls: $54.99 Make D.I.Y. slime fashions with Rainbow Surprise by Poopsie! Unbox 20+ surprises including a gorgeous 14" doll with stunning features and beautiful, brushable hair. Will you get Rainbow Dream, Amethyst Rae, Blue Skye or Pixie Rose? Unroll the package for the longest unboxing experience ever. Inside, find D.I.Y. slime powders and fabulous fashions with clear details, ready for a rainbow slime surprise! Make D.I.Y. slime and add it to your doll's transparent fashions to totally transform her look. Mix and match slimes to make a totally one-of-a-kind statement. Her shoes and her purse can hold slime, too! Experience slime in an all new way with amazing D.I.Y. slime fashion! Collect all 4 Rainbow Surprise dolls.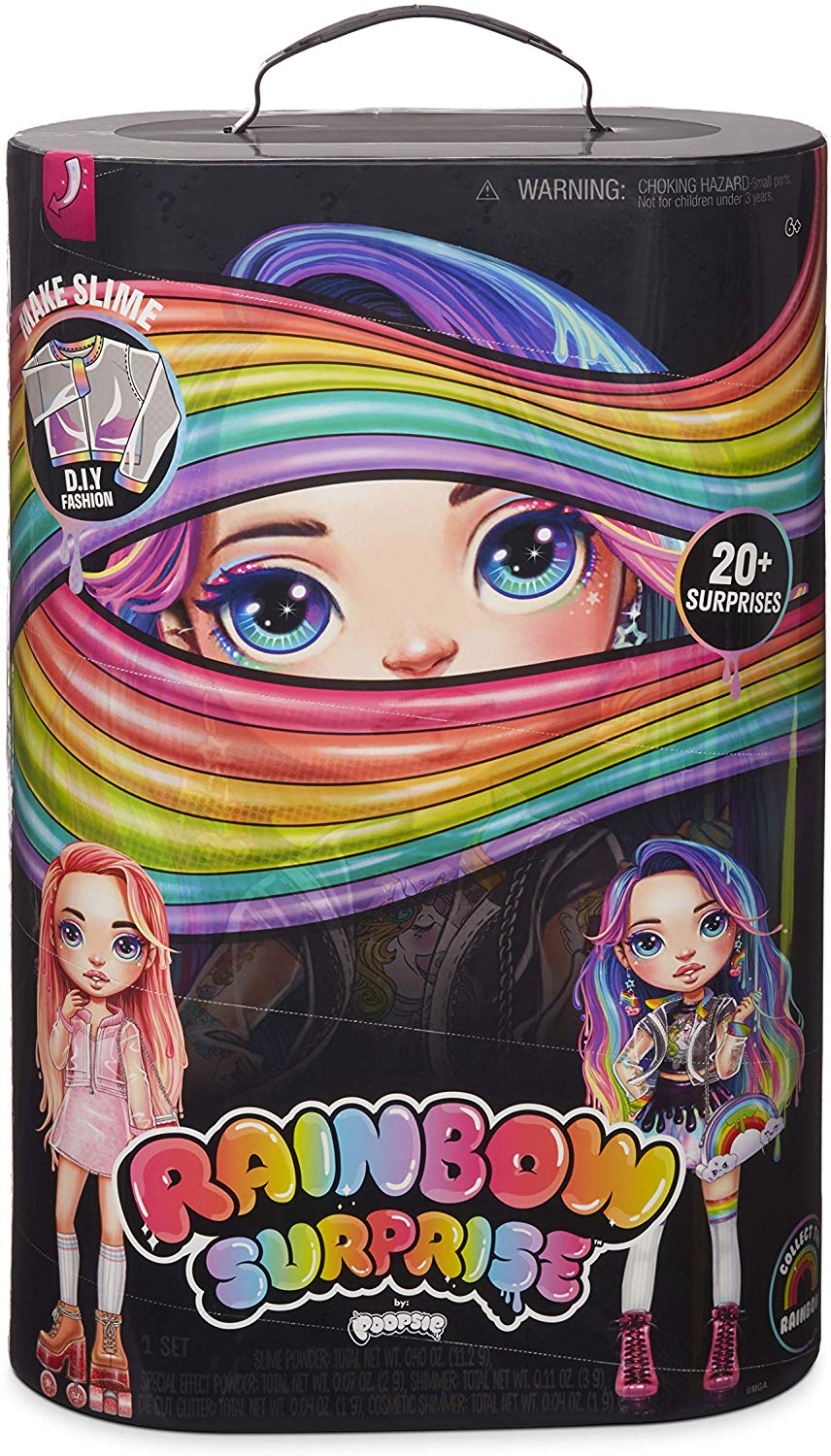 Rainbow Surprise Slime Kit: $69.99 Give slime a rainbow makeover with Rainbow Surprise Slime Kit! Now, D.I.Y. slime can be customized in a whole new way – by mixing in makeup to create a beautiful rainbow of slimes. Rainbow Surprise Slime Kit features 35+ surprises, including clear and white D.I.Y. slime, along with a rainbow of lipsticks, lip glosses, and eye shadows to mix into slime to change the color. The beautiful rainbow of makeup can also be used on you, so both you and your slime get a makeover! Transform slime again by mixing in Rainbow Magic, Rainbow Sparkle, or Rainbow Crunch. Then, store slime in the included airtight storage case. The kit also includes 2 surprise scents, so the slime smells as amazing as it looks!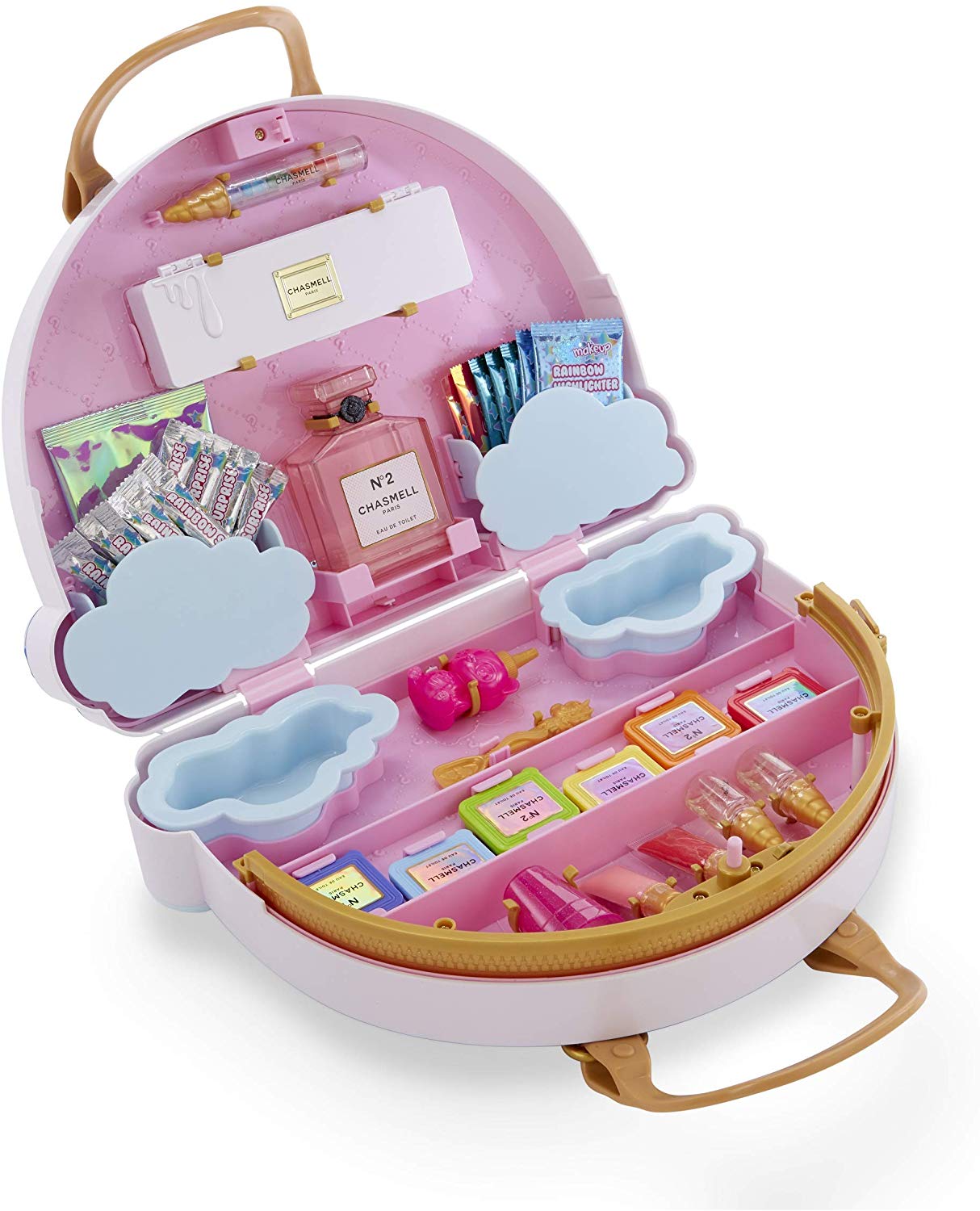 Cheers to celebrating your holiday!