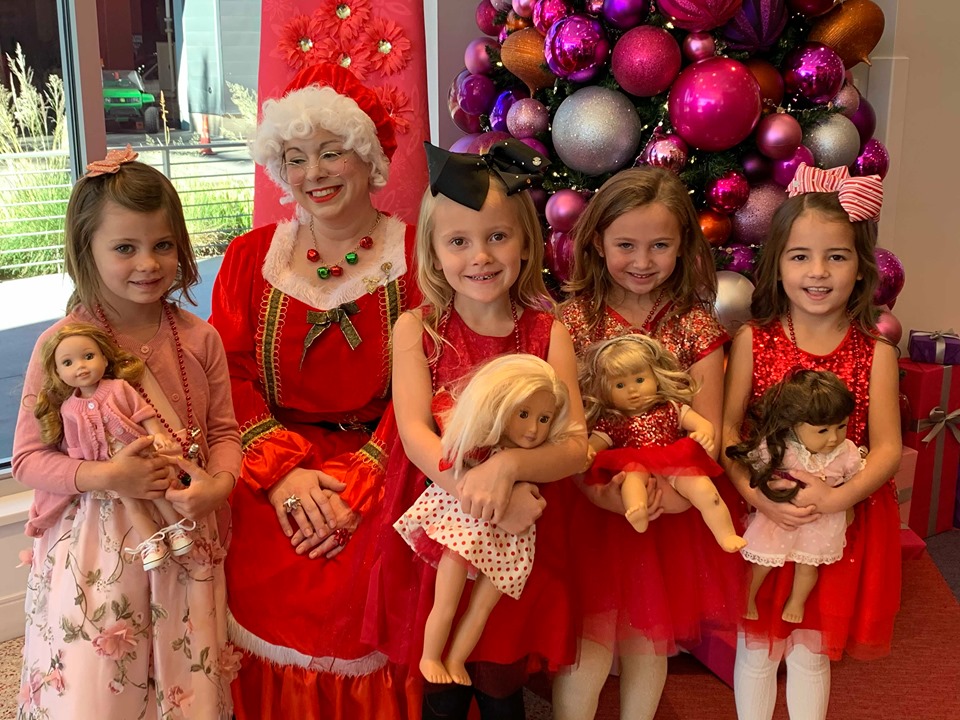 Christmas has arrived at American Girl in Scottsdale Quarter! While Santa Claus is busy at the infamous North Pole workshop, Mrs. Claus is making the rounds to meet with eager little ones in the Valley! And, as you probably have figured, American Girl is a special mecca for girls throughout the world! Not only is it a destination for girl-time; dolls, fashion, and unbelievable doll accessories all over, the Scottsdale location has a cafe and a doll salon inside!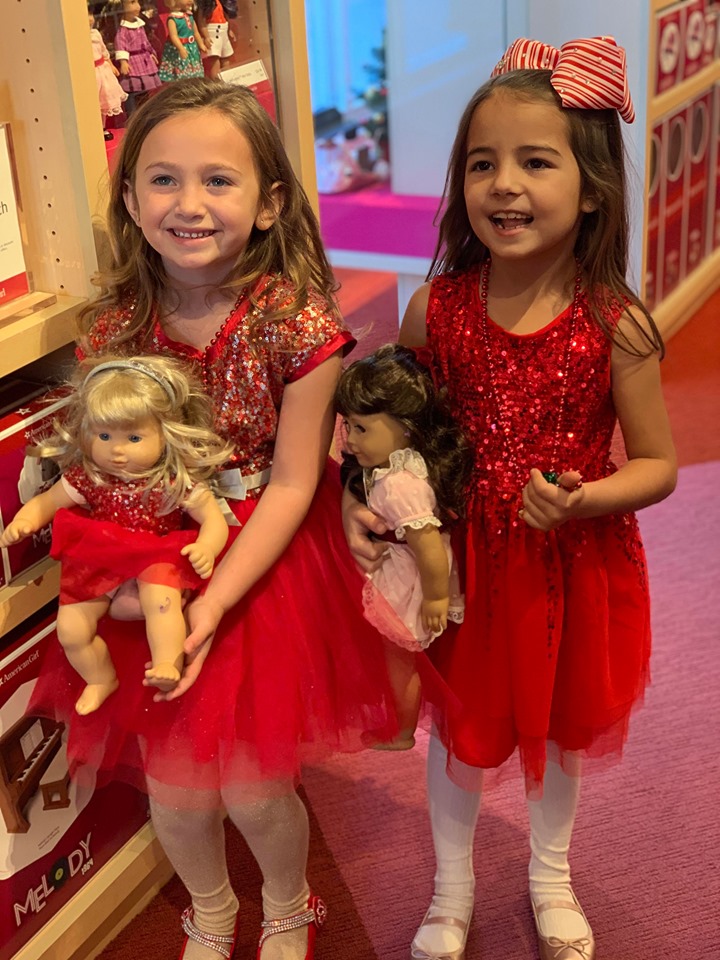 Our girl gang attended Breakfast with Mrs. Claus to officially kick-off our season! In true American Girl fashion, every detail of this hour-long breakfast is perfectly themed and incredibly adorable. With child-inspired menus, doll seats, and hair band napkin rings, this is a place that can simply make your daughters dreams come true.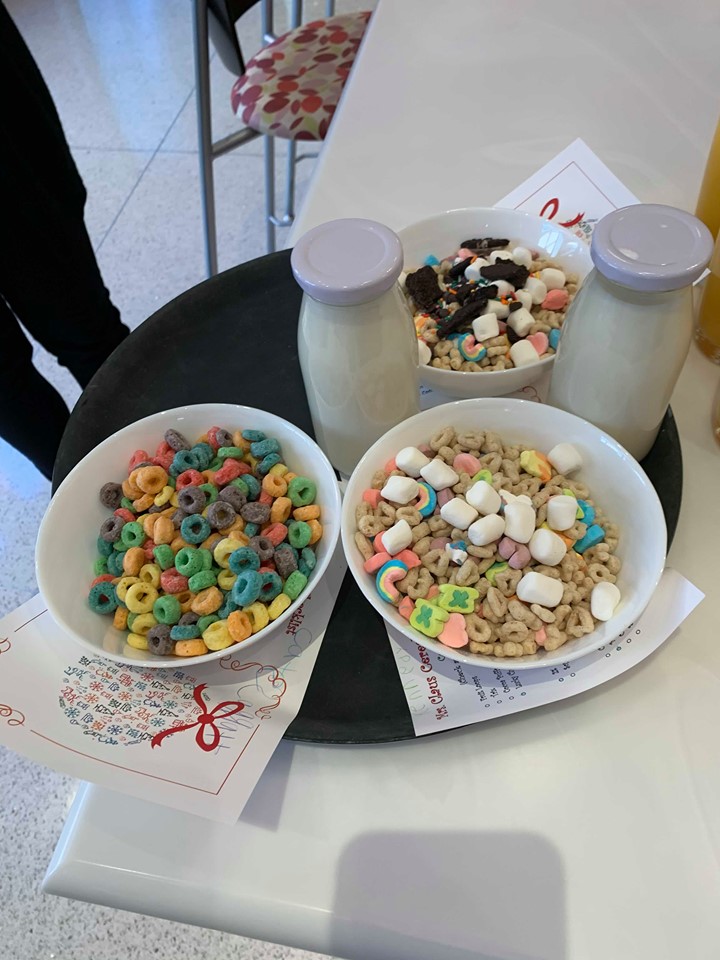 Even the youngest guests will be able to custom create their own cereal with extra sweet toppings. You can also visit a breakfast bar with yogurt flower pots, bagels, and sparkly muffins. Drinks include hot chocolate (extra whip,) OJ and, coffee for the grown-ups! Of course, booster seats will be waiting at your table for your favorite doll to join in on the fun.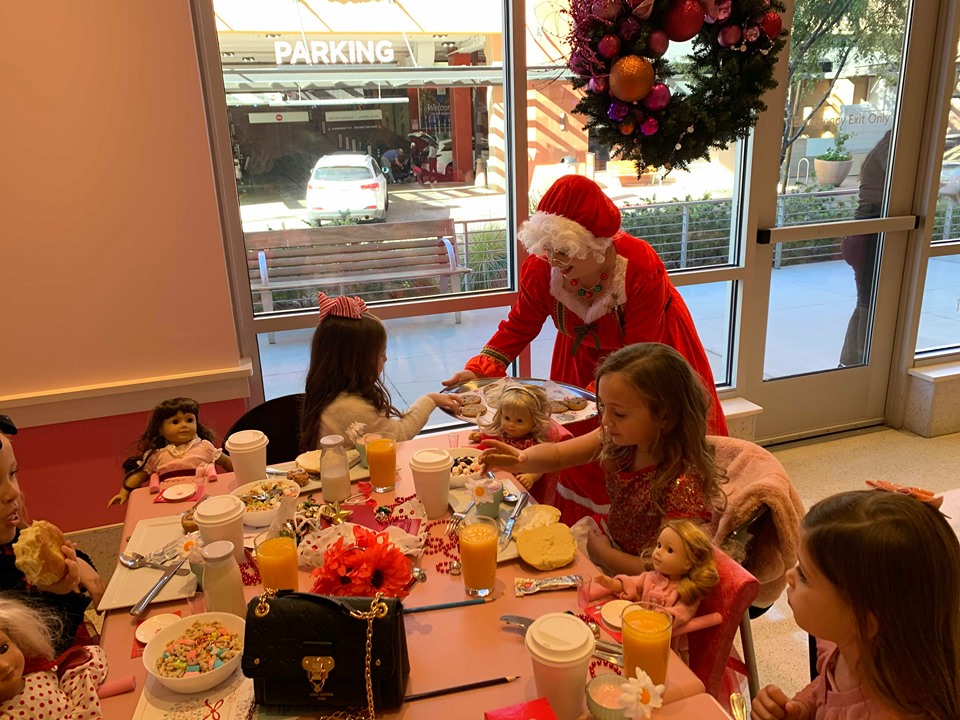 As you would hope, Mrs. Claus arrived with a tray filled with warm delicious cookies to share! She greeted each child and asked them what they wanted from Santa. (As you know, she has a special place in his heart!) Then each table had a chance to take photos under the tree with the queen of the Claus family. Guest can also make fun holiday card crafts to take home.
The store opens early for the breakfast event, so your girls are extra safe as they explore the store and make their very own wish list for Christmas. Don't forget, American Girl has samples of items out so your girlie can get hands-on experience to esnure it is a perfect fit for them! So many of the clothing items are made for your girl and her doll, so rest assured that they can be the most fashionable duo on the block!
Tickets are $25.00 per person. Events dates are:
Sunday December 8
Sunday December 15
Sunday December 22
American Girl has a list of additional holiday themed evets too! To book Brekafast with Mrs. Claus and view additional events, visit https://www.americangirl.com/retail/scottsdale.html.
Amanda Rumore is a writer, mom blogger and lifestyle expert. Scottsdale-based, by way of Chicago and Los Angeles, she writes for various magazines and appears on local television stations featuring family and lifestyle stories. She was also voted "Favorite Valley Mom" in the Best of the Valley. Follow here in Insta!