Spring fever is upon us, which means a refreshed way of thinking in Phoenix. With this new season, many Valley residents are looking for simple ways to update their home space, especially in efforts to enjoy the beautiful weather around us.
We went straight to the experts at Lamps Plus to determine the hottest trends in spring lighting. Michael Murphy, Interior Design and Trends Producer at Lamps Plus, provided us with all you need to know about season lighting. Murphy explains, "With warmer weather comes time spent outside. But to spend time outside you need to be able to see what you're doing. During the day, the sun provides all the light you need, but when the sun goes down, other sources of light are necessary." Here are 6 outdoor lighting ideas to help you create the perfect entertaining space.
1. First Impressions Matter. The front of your home is the first place your guests see when arriving and the last impression they take with them as they depart. The right combination of outdoor lighting fixtures highlights architecture and showcases landscaping, creating an appealing and welcoming sight both for those who pass by and those who arrive. Besides being attractive, outdoor lighting fixtures provide light for security and safety purposes. They can help prevent stumbles and dissuade possible intruders. Landscape kits offer low voltage solutions and come complete with lights, cable and a transformer. They also make for a simple weekend DIY project. Not sure how to mix and match your fixtures? Achieve a coordinated look by choosing from the same finish and collection, which also works inside your home. Safety and security is also a must for the modern outdoors. Adding dusk to dawn, motion, pathway and landscaping lighting to your home will allow you to check that off the list.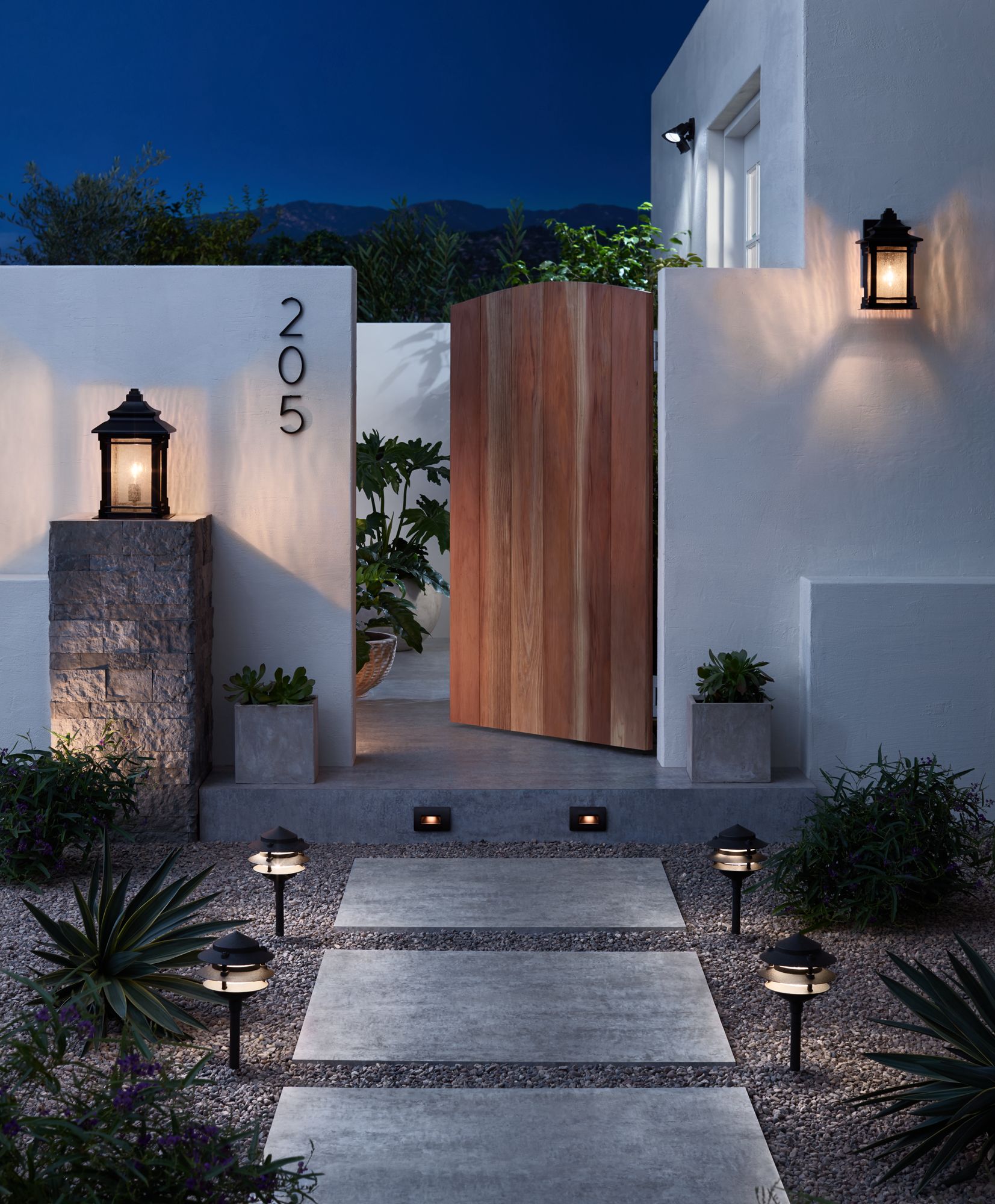 2. Levels of Light. By adding different levels of lighting to your outdoor space, you will create an atmosphere where memories will flourish. Increase levels to your outdoor light design by simply incorporating three key lighting elements:
Wall lights illuminate a wall with great ambient light or brighten a front entryway or patio area.
Deck and step lights provide lighting for safety while casting a lower ambient glow.
Placing spotlights at the base of trees will provide a dramatic statement by enhancing the texture of the trunk while providing practical lighting.
3. Subtle Spring Refresh. Add a spring refresh to any room with a personalized look. Just choose a pattern you like and adjust the colors to your home's color theme. With Lamps Plus great interactive web tools, it is really that easy.
4. All About the LED. Spring time is associated with renewal and in lighting, nothing responds to that better than LED at Lamps Plus. Spring is a great time to transition your home to entirely LED. Consider the benefits of LED like LED lights last up to 25 times longer and are up to 10 times more efficient than incandescent bulbs. Light your home with LED and start saving energy and money.
5. Touch of Whimsy. In the Valley of the Sun, nothing is better than enjoying the sun set over a picturesque mountainous backdrop. What can make the evening more whimsical? A fountain will provide a great sound track for a relaxing and enjoyable evening, the softly lit bowls add to the enchantment.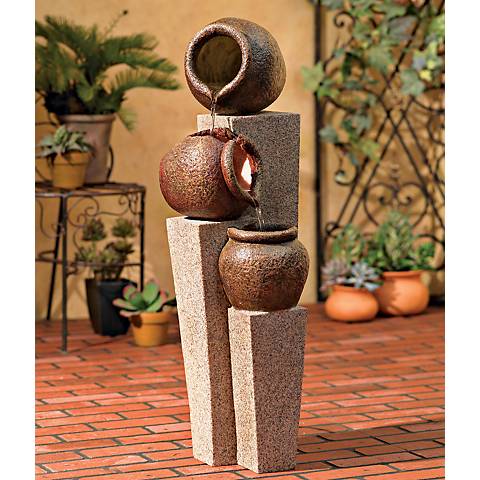 6. Arizona Must-Have. Ceiling fans are a great addition inside and outside. They move the air down during the warmer months and up in the cooler. When selecting a ceiling fan at Lamps Plus, make sure to select one that is the right size for your room.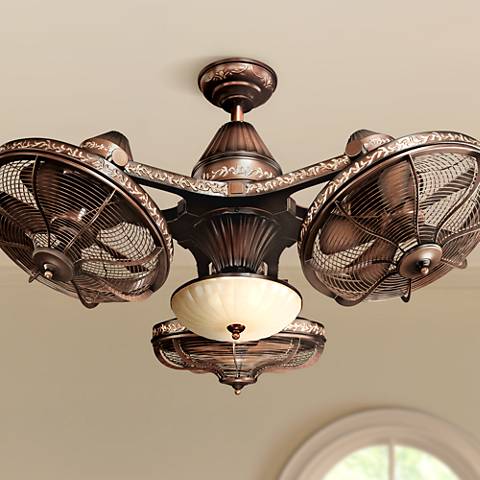 More About Lamps Plus
Lamps Plus, founded in 1976, is the nation's largest lighting retailer. With locations around the Valley, they carry all the top brands alongside thousands of exclusive and patented designs in lighting, home furnishings and décor. Their American Lighting Association trained experts can help with a full range of services, including in-home consultations and lighting installation. Plus, in-store kiosks make it easy to purchase any item and have it shipped directly to your home or your nearest Lamps Plus location. Their online store offers more than 70,000 designs, plus daily sale deals, style advice, design-your-own features and more. For more information, visit https://www.lampsplus.com.