Some people enjoy Halloween for the pumpkin picking and costumes, while others really enjoy the spookiness of this holiday. If you are one of those people seeking a good scare be sure to check out these top Valley haunted houses.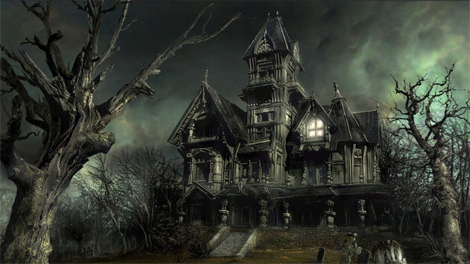 Arizona's Original Scream Park 
Arizona's Original Scream Park is located off the loop 101 and McDowell in Scottsdale. The park consists of four haunted attractions - Alice's House of Nightmares, 3-D Fear Factory, Castle of Darkness and Goldminers Revenge. Arizona's Original Scream Park is open Open every Thursday - Sunday Oct. 8- Oct. 25 and every night Monday Oct. 26 – Sunday Nov. 1, Monday - Wednesday and Thursday & Sunday 7 - 11 p.m. and Friday and Saturday 7 p.m. - 1 a.m. Single attraction passes are $16, two attractions passes are $20 and the all access pass, which includes one time entry into all 4 attractions plus 3-D glasses for the Fear Factory for $25. A speed pass is an additional $10.
www.azscreampark.com
The Nest
The Nest has moved locations this year to the CJS Film Studios in Avondale. The Nest is not just a haunted house. The attractions are based off the story of Arizona's most notorious serial killer, Jacob Kell. The Nest is open Sept. 25 - Oct. 31, Fridays and Saturdays 7:30 p.m. - midnight, Thursdays and Sundays 7:30 - 10 p.m. General admission is $25, VIP FastPass is $35 and group rates are available.
www.frightened.com
Fear Farm
Fear Farm, in Glendale on 99th Ave. between McDowell and Thomas Rd. consists of haunted houses, haunted corn maze, evil clowns and more. Fear Farm is open Thursday - Sunday beginning Sept. 24 and Wednesday - Saturday Halloween week, hours vary. A pass for all 4 haunted houses is $19. All 4 haunted houses and the cornfield maze is $24.
www.fearfarm.com
AZ Field Of Screams
AZ Field of Screams is a corn field maze that is planted over an old cemetery in Glendale. This haunted corn maze is open Oct. 1 - 31, Thursday - Saturday, 7 - 11 p.m. The cost is $15 per person for all ages.
www.azfieldofscreams.com
Morbid Manor
Morbid Manor is an annual charity haunted house in Glendale that accepts monetary donations that benefit Desert Southwest Alzheimer's Association, American Heart Association, Lance Cpl. Josh Thornton Memorial Scholarship Fund, and The Ryan McBride Memorial Music Fund. Morbid Manor is open Oct. 29 - 31, 6:30 - 9:30 p.m.
www.themorbidmanor.com
The Crypt Haunted Attractions
The Crypt Haunted Attraction is now the featured attraction of Doomtown at Rawhide Wild Horse Pass. Doomtown will feature two haunted houses, The Crypt and The Asylum. In addition, there will be glowing Jack-O-Lanterns, headless horsemen and other creepy western characters throughout the town. The Crypt Haunted Attractions are open Oct. 2 - Nov. 1, Wednesday - Sunday, 7 - 10 p.m. A single haunted house pass is $13, both Crypt Attractions are $17 and both Crypt Attractions and a Town pass is $24.
www.hauntedaz.com