On March 1, 2009, Chapman BMW opened the doors to its long awaited new facility in Chandler; Chapman BMW I-10.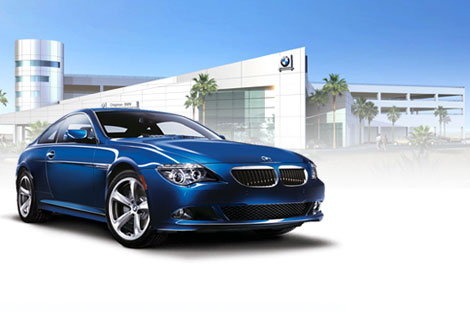 This new facility, located at Ray Road and Interstate-10, is hailed as one of the largest square footage BMW dealerships in the country. At roughly 313,000 square feet, it sits on about six acres, with a parking structure large enough to house over 500 vehicles. The facility also houses room for 70 technicians, and features a four lane service drive to keep up with the ever expanding service business. With its new location, the dealership is poised to cater to the growing populations in the Chandler, Gilbert, and Ahwatukee areas, as well as outlying areas such as Gold Canyon and even Tucson.
The previous facility, located in Scottsdale near McDowell and Scottsdale Roads, was outgrown several years ago, and shared space with both Dodge and VW dealerships. While much of the country has experienced economic difficulties in recent years, business at Chapman BMW of Scottsdale has continued to grow in both the sales and service departments, breaking many all-time records and facilitating the move to Chandler.
Chapman's new Chandler location also allows for BMW's ever expanding product line, reaching out to an ever expanding and more diverse client base than ever before. Familiar 2009 models include the immensely popular 3-series, the redesigned retractable hardtop Z4, the mid-size 5-series, the sporty 6-series, and the luxury flagship 7-series with its completely new design for 2009. The BMW SAV product line includes the X3, mid-size X5, and most recently, the aggressive X6. With special pricing and finance options available on nearly every BMW model, Chapman BMW of Chandler is positioned to capture much of the Phoenix Metro and outlying markets.
The building of the modern new Chapman BMW I-10 in Chandler allows room for the future. In addition to allowing for the ever growing sales and service business, it allows for growth in both new models and technology on the horizon.