Events: Arizona - Phoenix - Scottsdale
Tweet

Due to the wave of coronavirus rescheduling and cancellation we advise all readers to assume events listed here have been disrupted and to check the web sites or contact them for event status.
Event
Title:

Fitness for the Cure

When:

02.23.2020 - 02.23.2020

Where:

Participating Village Health Club & Spa Locations - Phoenix

Category:
Description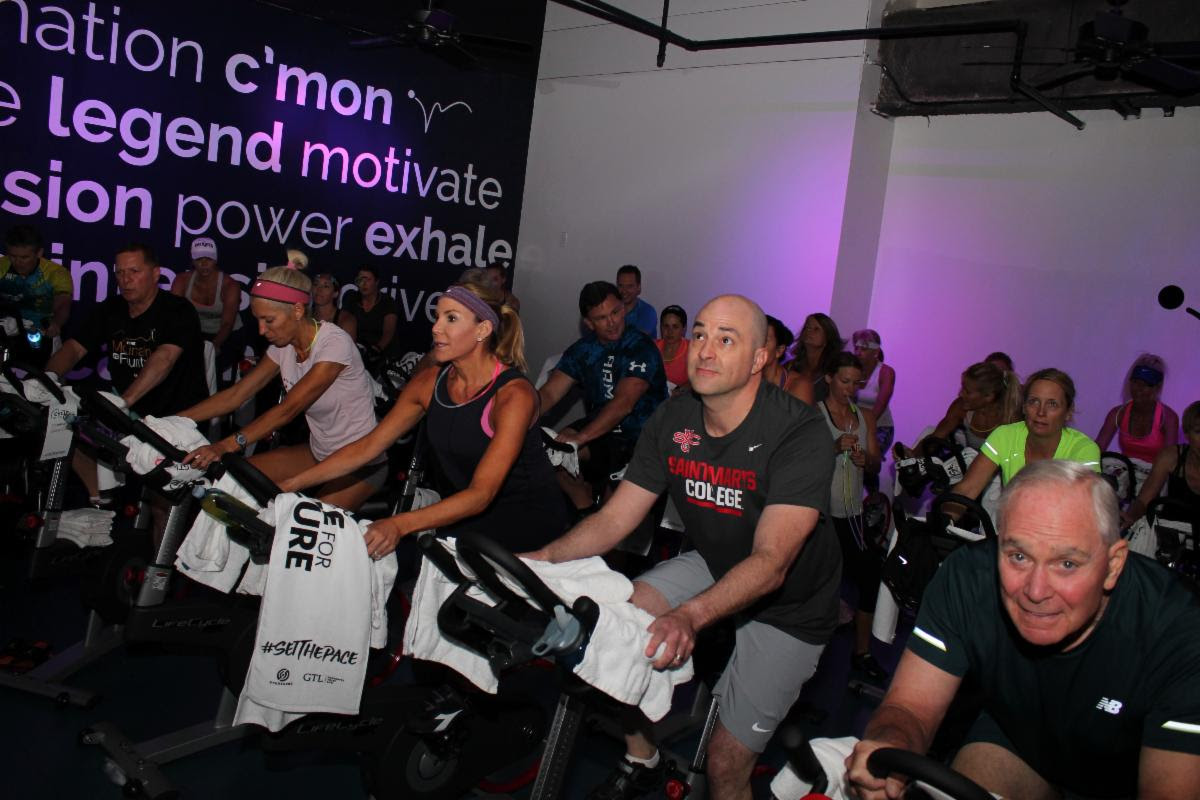 Who: Health & Fitness reporters, pedal pushers, bike riders, yoga enthusiasts, fitness lovers, and anyone else looking to workout for a good cause at the Village Health Clubs & Spas.
What: It's time to register for the 10th Annual Fitness for the Cure(formerly Cycle for the Cure). The name may have changed, but the event's goal remains the same: raising cancer research funds for Translational Genomics Research Institute (TGen) while promoting and engaging in physical activity. This year's event offers expanded workout options beyond in-place cycling - including hiking, yoga, and a Kinesis class.
Now in it's 10th year, Fitness for the Cure has raised more than $1.2 million for TGen cancer research in the past.
Fitness for the Cure will be hosted on Sunday, February 23rd, 2020 at all four Valley locations of The Village Health Clubs & Spas in Phoenix, Scottsdale and Chandler, and activity times vary by club. This event is open to the public, so a Village membership is not required to participate in Fitness for the Cure. For each club's activity schedules, participation costs and to register, visit www.tgen.org/fitness.
Register for the event online or at your local Village location, or sign up as a virtual participant, which means doing any activity on your own, while raising money for cancer research. Working out with others will leave you feeling inspired and energized by the shared mission to fund groundbreaking research that will take us one step closer to finding a cure.
The celebration continues immediately with a post-exercise "Cool Down" Party at each Village location following the event on Sunday, February 23rd. Participants can enjoy a complimentary champagne toast, light appetizers, and music.
When: Sunday, February 23rd, 2020
(Times vary - check with your local club)
Register: To participate in the event, visit www.tgen.org/fitness.
Where: Participating Village Health Clubs & Spas locations:
Camelback Village Health Club & Spa Gainey Village Health Club & Spa
4444 E. Camelback Rd. 7477 E. Doubletree Ranch Rd.
Village Health Clubs & Spas Host TGen's 10th Anniversary of Fitness for the Cure
TGen expands participation options for the February 23 event formerly known as Cycle for the Cure
Phoenix, AZ 85018 Scottsdale, AZ 85258
602-840-6412 480-609-6979
DC Ranch Village Health Club & Spa Ocotillo Village Health Club & Spa
18501 N. Thompson Peak Pkwy. 4200 S. Alma School Rd.
Scottsdale, AZ 85255 Chandler, AZ 85248
480-502-8844 480-656-0045
About DMB
DMB is an Arizona-based, diversified real estate development company. For more than 30 years, four core values - profit, partnership, legacy and fun - have guided the company's work. DMB crafts places that respect the land and greater community, and that enrich the way people live, work, play and learn. The portfolio includes signature commercial properties, resort/recreational and primary home communities, country clubs, health clubs and spas. Active Arizona communities include DC Ranch and Silverleaf in Scottsdale; Eastmark in Mesa; Verrado in Buckeye; and Marley Park in Surprise. For more information visit www.dmbinc.com.
About TGen
Translational Genomics Research Institute (TGen) is a Phoenix, Arizona-based non-profit organization dedicated to conducting groundbreaking research with life changing results. TGen is focused on helping patients with neurological disorders, cancer, diabetes, and infectious diseases, through cutting edge translational research (the process of rapidly moving research towards patient benefit). TGen physicians and scientists work to unravel the genetic components of both common and rare complex diseases in adults and children. Working with collaborators in the scientific and medical communities literally worldwide, TGen makes a substantial contribution to help our patients through efficiency and effectiveness of the translational process. TGen is affiliated with City of Hope, a world-renowned independent research and cancer and diabetes treatment center: www.cityofhope.org. This precision medicine affiliation enables both institutes to complement each other in research and patient care, with City of Hope providing a significant clinical setting to advance scientific discoveries made by TGen. For more information, visit: www.tgen.org. Follow TGen on Facebook, LinkedIn and Twitter @TGen.
© Copyright 2020 MMPR Marketing. All rights reserved.