Events: Arizona - Phoenix - Scottsdale
Event
Title:

Explosion of a Dream: ElevateMeD Launch

When:

09.21.2019 06.00PM - 09.00PM

Where:

Hotel Valley Ho - Scottsdale

Category:
Description
ElevateMeD is a nonprofit organization committed to elevating the field of medicine by advancing physician workforce diversity. We're supporting the next generation of physician leaders through the creation of a Scholars Program that will include scholarship support, mentorship, financial management education, and leadership training. Please join us for ElevateMeD's Launch Reception on the Hotel Valley Ho Skyline Rooftop. Includes open bar, heavy appetizers, live DJ and entertainment. There will be a live auction at the event with all proceeds benefiting the ElevateMeD Scholars Program. If unable to attend, please consider a donation, click here for more info.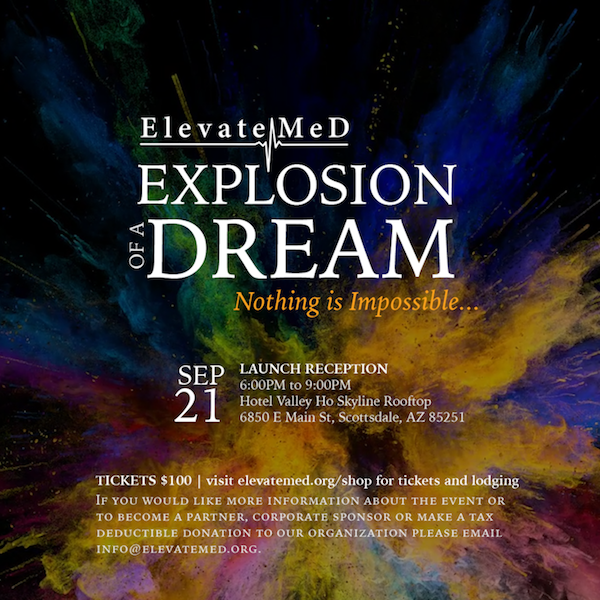 Registered Users:
You have to login to register for this Event.