Events: Arizona - Phoenix - Scottsdale
Event
Title:

Pedro E. Guerrero Collection

When:

10.18.2018 - 11.14.2018

Where:

Taliesin West - Phoenix

Category:
Description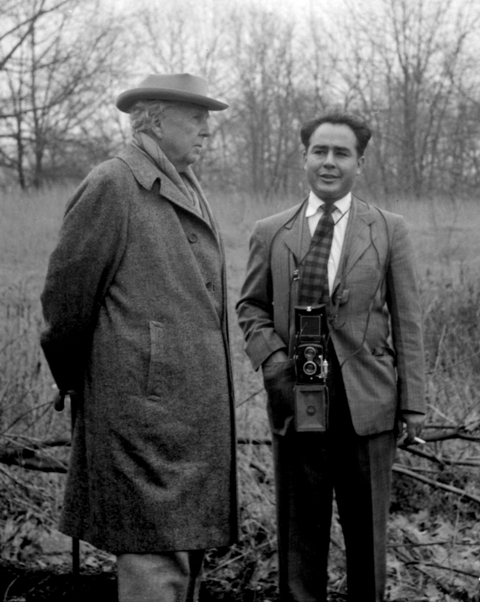 The Frank Lloyd Wright Foundation is unearthing a rarely seen original photography collection from one of the most well-known architectural photographers of all time, Pedro E. Guerrero, at Taliesin West from Oct. 18 through Nov. 14. The collection is a work of 14 original, signed photographs taken by Guerrero at Taliesin West between 1940s and 1950s when he served as Wright's official photographer. The prints will be on display in situ, meaning within the places they were taken, at Wright's winter home in Scottsdale. Taliesin West is a National Historic Landmark nestled in the desert foothills of the McDowell Mountains and this year celebrates its 80th anniversary.
Pedro E. Guerrero was one of the country's most distinguished architectural photographers of his time, known best for his work with Wright, Alexander Calder and Louise Nevelson. He was 22 in 1939 when he drove from his home in Mesa, Ariz. to a new architecture school housed in a low-slung complex of buildings to inquire about a job and show his portfolio to the head architect. That architect was Frank Lloyd Wright who took an amused look at his portfolio of photographs and hired him to document his work. Thus, began a 20-year friendship and the result produced some of the most powerful photographs ever taken of Wright and his work.
In celebration of the showing, a lecture by Dr. Emily Bills will take place the night before the collection's unveiling about the significance of Guerrero's work on October 17 from 7 to 8 p.m. with general admission tickets priced at $15 per person ($10 for members). Notable Arizona photographer Andrew Pielage will also host "Photographing Wright," a two-day photography seminar at Taliesin West from Oct. 26 through Oct. 28. Participants will learn the tools needed to best utilize a camera and apply creative approaches to composition, image framing and the challenges of light and shadow, including capturing sunrise and sunset. Session fees are $700 per person ($630 for members) and cover all materials and lodging.
The Guerrero collection can be viewed by purchasing tickets to any Taliesin West tour during the limited-time showing dates. Tour prices start from $35 for adults, $25 for students and $19 for youth. To learn more about the Frank Lloyd Wright Foundation and to become a member, visit FrankLloydWright.org.