Events: Arizona - Phoenix - Scottsdale
Event
Title:

Penguin Awareness Week

When:

10.06.2018 - 10.13.2018

Where:

OdySea Aquarium - Scottsdale

Category:
Description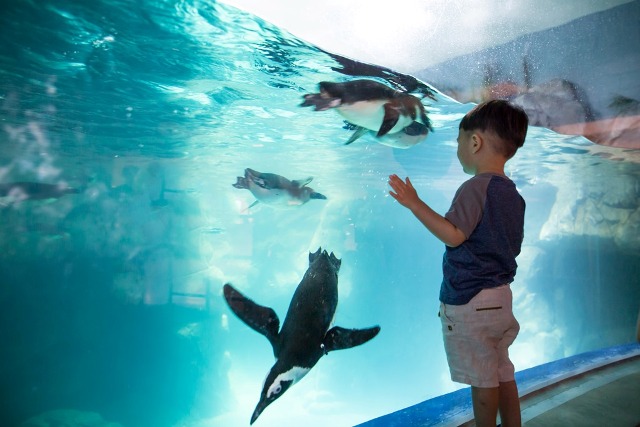 In celebration of International African Penguin Awareness Day on October 13th, OdySea Aquarium will be celebrating October 6th-October 13th with specialty programs, offerings, and penguin-themed fun all week long!
Staff will be dressed to impress with black tuxedos in celebration of these feathered creatures while guests will get the chance to see a real life Penguin Parade and bubble enrichment involving some of the littlest attendees on the upper level of the Aquarium at 11:30am on weekdays and 11:30am and 2pm on weekends. There will be special educational and interactive talks about Penguins such as the number of species in the world, warm weather versus cold weather and more at 10:15am, 1:15pm, 3:30pm and 5:15pm daily by the Guest Relations Specialists. Other activities will include Penguin Painting Sessions at the Penguin Point Exhibit daily at 12:20pm and 4:30pm.
The Lighthouse Café will be offering specialty themed food items including Penguin Cake Pops and Penguin Punch (adult beverage) during the special event week only.
The OdySea Treasures gift shop will be Penguin themed with extra-large penguin plush stuffed animals being offered for the price of $15.00 rather than $50.00. There will also be opportunities to purchase and decorate a "Penguin Foot" for $1.00 in support of rescue organization, SANCCOB (South African Foundation for the Conservation of Coastal Birds). The Penguin Feet will be available for purchase at Ticket Windows, the Concierge Desk, and Discovery Desk. Guests can customize his or her Penguin Foot at Kids Cove using provided crayons/markers.