Events: Arizona - Phoenix - Scottsdale
Event
Title:

Artwalk Summer Spectacular

When:

07.12.2018

Where:

Bonner David - Scottsdale

Category:
Description
Artwalk Summer Spectacular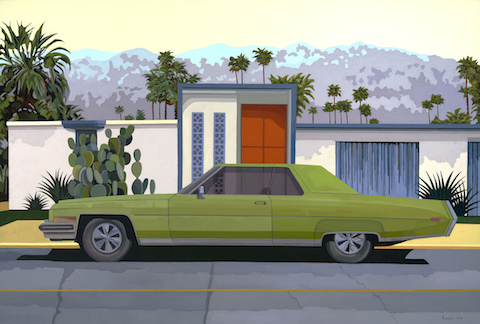 July 12, 2018, Bonner David
From the heat of the arid desert springs the most beautiful and refreshing art. As we celebrate the midst of summer, Bonner David reminds viewers that there is always an oasis from the heat. Our top-notch artists have been creating special works just for this occasion. Stop in to quench your desire for art by breathing in the crisp new paintings or touch the soothing sculptures on both on the traditional and contemporary sides of our gallery. We look forward to welcoming you to our "oasis in the desert."
All current or former Southwest residents, these artists know firsthand the beauty and charm of an oasis. Dyana Hesson is an Arizona native with art featured all over the Valley of the Sun as well as publications in many magazines such as Phoenix Home & Garden. Claudia Hartley is a talented instructor and painter that previously resided local in Phoenix, Arizona; her travels all over the United States, Switzerland, Iceland and Ireland are reflected in her paintings.
A master of many trades and mediums, Andy Burgess is exhibiting his work in some of the most prestigious studios and galleries in the country, including Site 109 in Manhattan, Tandem Press in Madison, WI., and Art fairs around the world. Robert LaDuke has been featured all over the United States, most recently seen at the AFA Gallery in New York. With galleries in the Southwest, England, and Australia, Nocona Burgess is most well known for her portrayals of Indigenous men and women from many North American tribes.