Events: Arizona - Phoenix - Scottsdale
Event
Title:

"SOS"- Summer of Sharks

When:

07.01.2018 - 07.31.2018

Where:

OdySea Aquarium - Scottsdale

Category:
Description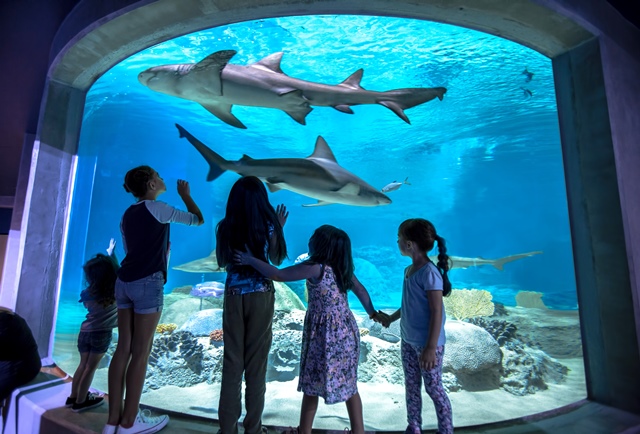 The month of July will be chalk full of shark frenzied fun at the OdySea Aquarium with the launch of their first ever "SOS"- Summer of Sharks. With over forty sharks and nine different species living in the Aquarium, guests are invited to marvel at the largest and most diverse collection of sharks in Arizona. To celebrate "Shark Week" and the magnificent and mysterious shark, OdySea Aquarium will be offering a variety of special programs, activities, and educational opportunities for guests that are free with admission from July 1-31st.
Throughout OdySea, guests have an opportunity to see an incredible diversity of sharks, from the exotic looking scalloped hammerheads to the big 300-pound lemon sharks, presented in ways never experienced before. Guests get their first glimpse of the sharks as they descend into the deep ocean in an underwater escalator, the first of its kind. There are scalloped hammerheads, blacknose, and bonnethead sharks flying overhead and all around in the Sharks of the Deep exhibit, which includes over 200,000 gallons of water. Guests can then learn about one of the largest species of sharks, the whale shark, in a 10-minute movie "Underwater Giants." The grand finale is the Living Sea Carousel, a one of a kind ride with expansive windows and mesmorizing views of an array of sharks including sandbar, sand tiger, lemon, nurse, and blacktip reef sharks.