Events: Arizona - Phoenix - Scottsdale
Event
Title:

The Mom Made Market

When:

02.10.2017 - 02.11.2017

Where:

Phoenix Convention Center - Phoenix

Category:
Description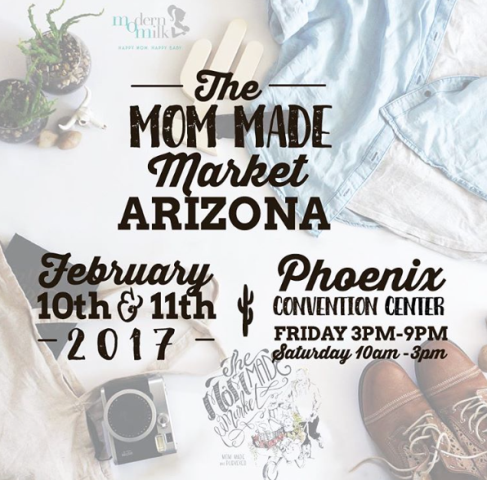 The "Mom Made Market" is back in town for its second annual shopping extravaganza on Feb. 10-11 at the Phoenix Convention Center. This nationally-recognized event had much success and participation from the mom community last year and is excited to be back!
The market will bring together over 150 vendors that will display a wide array of mom and family friendly products. The market gives moms a platform to sell their products and a portion of the proceeds will be given to the Lebebvre family, a local mom blogger who has two children struggling with Spina Bifida.
The event will kick-off Friday night with "Mom's Night Out" from 3 to 9 p.m. complete with a live DJ, makeup applications and demonstrations by The Sparkle Bar, and a full-service cocktail bar. On Saturday from 10 a.m. to 3 p.m., the whole family is welcome to join for crafts, LEGO track-building, Disney princess appearances and more exciting activities.
Tickets can be purchased at the door or online through the Phoenix Convention Center for $5 and children 12 years and under are free.