Popping bottles can definitely kick off a fun evening, as well as a daytime brunch! Grab some bubbly and celebrate Narcisse Champagne & Tea Lounge daytime brunch party!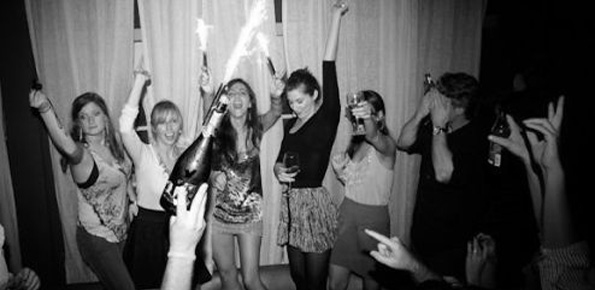 Start long, summer weeks off right with a fun fabulous twist on traditional Sunday brunch that's also pocketbook-safe at energetic entertainment venue Narcisse Champagne & Tea Lounge. The Scottsdale Quarter lounge will provide a fresh approach featuring modern a la carte déjeuner, bountiful bubbles and an upbeat entertainment scene every Sunday at 9 a.m. starting June 5.
"We are thrilled to launch an upbeat, fun yet still relaxed daytime party just in time for summer where people can enjoy fantastic food and champagne in a lively environment out of the sweltering sun," said Narcisse owner Todd Rosenbaum.
The no-cover special brunch includes Benedicts, Belgian Waffles and Pancakes, Omelettes and Scrambles, Light Affair (selections of fruit and granola), Specialties (selections of special house dishes like The DOM with grilled turkey, prosciutto, egg, tomato, manchego, avocado, and mayo; German Apple Pancakes; and Mascarpone French Toast) and more. All dishes range from $6 to $14 each.
Champagne will be served by the glass or bottle, with bottomless bubbles available for just $10 when ordered with brunch along with featured specialty cocktails including the Gin Fizz, Bubble Punch, Melon Baller and Narcisse's signature Cuir de Hangover – the "Darn Headache."
The atmosphere at Narcisse is a unique gathering place intended to stimulate the senses of taste, sight and sound through stately old world opulence with a nuance of modern charm.
Entertainment will be provided by a rotating list of featured Narcisse DJs, live musicians and instrumentalists. DJ Mr. P-Body will kick off the series with his signature contemporary sound featuring rock, pop, dance and ambient mash-ups perfect for dancing, relaxing and everything in between.
The upscale champagne and tea lounge is recognizable for offering 125 champagnes and a menu that includes caviar and New York steak.
With party brunches becoming a fast-growing trend nationwide from New York to Los Angeles, Narcisse is the perfect Valley hotspot to host a social brunch with great bubbles and fine food in a beautiful setting, Rosenbaum said.
Do we need anymore convincing? After all, mom always said breakfast is the most important meal of the day!
Reservations for large groups are requested by calling 480.588.2244. For more information visit www.narcisselounge.com.