Page 47 of 47
And now for a few out-of-town treasures. (For more of Tucson's best restaurants, click here. For more of Flagstaff's finest, click here.)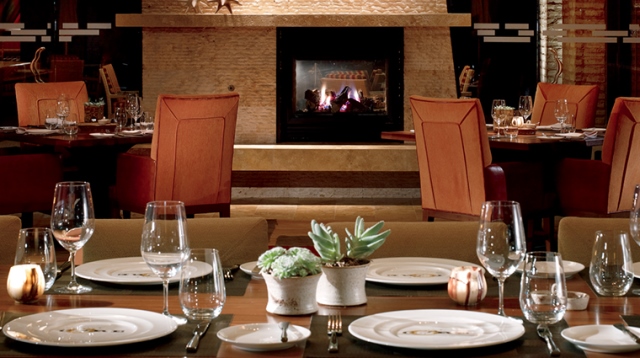 46. Marana: CORE Kitchen & Wine Bar
Located at The Ritz-Carlton, Dove Mountain in Marana (just outside of Tucson), dishes up True American Cuisine with a Southwestern spin. When you visit, check out the next-door citrus grove that offers up Arizona oranges, Minneola tangelos and red grapefruit. With more than 2,800 bottles of wine, this is a real oenophile's paradise.

http://www.ritzcarlton.com/en/Default.htm
47. Tucson: Contigo Cocina Latina
Though it may sit only 45 diners, Tucson's Contiga Cocina Latina can surely pack in the taste. In a hip space, Contigo dishes up soulful Latin cuisine from South America and Spain.
http://eatatcontigo.com/tucson/
48. Sedona: L'Auberge Restaurant on Oak Creek
Located along the majestic Oak Creek in Sedona, L'Auberge is tops when it comes to fine dining in Northern Arizona. Whether you're craving meat or seafood, poultry or a simple, but stellar, salad, this resort restaurant (at L'Auberge de Sedona) has got you covered. Just try the braised short ribs, the bisque, and much more. .
49. Flagstaff: Cottage Place Restaurant
The award-winning Cottage Place in Flagstaff is known for its excellent service, fine wine and, of course, amazing fare. The parmesan-encrusted scallops, tenderloin and mushroom ravioli and Australian lamb chops are standouts. Plus, there is a vegetarian section of the menu for those with special dining needs.
50. Flagstaff: Criollo Latin Kitchen
In the heart of downtown Flagstaff, Criollo Latin Kitchen uses locally grown ingredients to create a menu high-quality Latin-inspired cuisine. To start, try the coconut- and masa-fried calamari and end with the simply indulgent churros and chocolate. Pick a seat in the art-filled dining room or the twinkle-lighted back patio.
http://criollolatinkitchen.com/