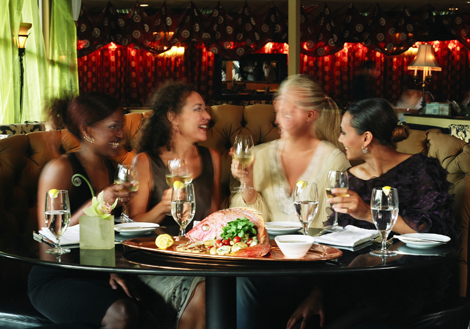 As many of my friends can attest to, I love a good happy hour. Why? Well, besides saving money, I love the fact that I can go out and have a good time after work on a Friday, but still be home by 8 p.m. and up bright and early hiking Camelback Mountain on Saturday morning. It's the perfect social solution to avoiding the hangover and waking up with a large receipt from a late night out. Now what I DON'T appreciate are bad happy hours. And by bad, I mean happy hours that end at 5:30 p.m. (um, that is when they should start) and happy hours that are only Monday though Thursday (I think it's very sneaky to not have it on Friday evenings, when everyone expects a good happy hour.) So, as you can see, I am very picky about my après work happy hour spots. Here are three of my personal picks of the month for generous and worth-while happy hours.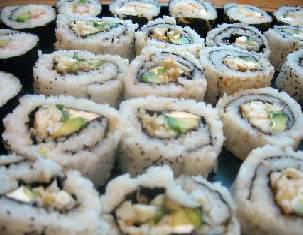 Ra Sushi: This great happy hour offers half price food and drinks from 3 – 7 p.m. EVERY weekday, and even Saturdays. No wonder the place was packed at 6 p.m. when I went to the Old Town location last week. By being generous with their deals, Ra secures a great crowd every night. They have catchy tunes playing, a nice cool atmosphere and the food and drinks deals are great. If you had just $10 to your name, you could still eat and drink here, with some beers priced at just $2. www.rasushi.com.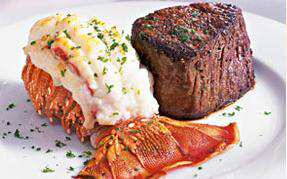 Fleming's Steakhouse: People usually think of Fleming's as a higher-end steak house. Well, they're right. Fleming's is a lovely, classic restaurant, but that doesn't mean they can't do a great happy hour. In fact, they do an amazing happy hour in their bar area seven nights a week until 7 p.m. Coined "5 for 6 til 7," this means that they have five menu items, five cocktail selections and five wines by the glass for just $6 each. When I go here, I can basically get a full meal for under $25. Two glasses of wine, and two apps, like the seared Ahi tuna and the sweet chili calamari, are just $24 – it's a great deal and a high quality meal. www.flemingssteakhouse.com.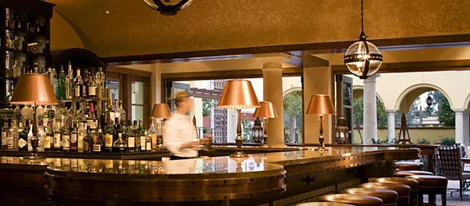 Mbar: I love the InterContinental Montelucia Resort. It's no secret. And I really love Prado, the amazing on-site restaurant, but I usually try to go there when someone else is footing the bill. When it's my turn to pay, I might suggest an earlier drink and appetizers at Prado's chic lounge, Mbar. Here, every evening from 5 - 7 p.m. (good job on the decent hours, Mbar) Monday through Friday, live music plays and $5 will get you a variety of drinks and tapas. Now that's a super deal to be had, at such a posh place. I treated a friend to happy hour the other day and at $5 a pop, drinks and food for two of us put me back just $35, plus tax and a nice tip, since I was feeling rich. Deal! www.pradolife.com/mbar.