Page 1 of 5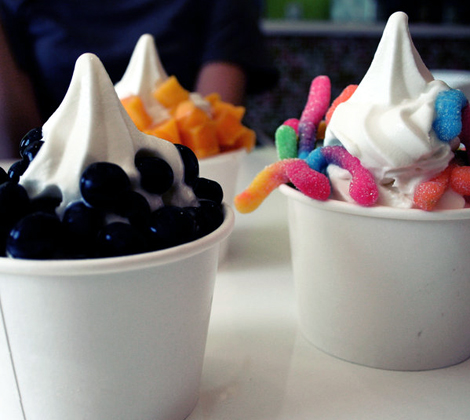 From Main Street to your street, the sweetest (and often mother-approved) temptation is back in business. Once overlooked by ice cream lovers, frozen yogurt is now sought after for its slimming benefits. From bodacious flavors to towering toppings, one thing's for certain: Valley residents will be back again and again for flavorful fro yo.
Ice Tango
This Scottsdale frozen yogurt shop offers exceptional desserts sure to please even the most finicky of taste buds. Savor refreshing smoothies, frozen yogurt and warm dessert crepes folded with Nutella. And with summer nights topping the mercury, the cooling blueberry-, mango- and pear-flavored frozen yogurts sound divine. You decide the toppings. 480.767.2665, www.icetango.com.
Sweet Republic
Located at the corner of 92nd Street and Shea Boulevard, this artisan creamery is as people-friendly as it is eco-friendly. Each day, the featured fruit is hand-selected, peeled, pitted and pieced before being slow-churned and served. With both hard- and soft-scoop options available, guests can mix and match their desired cool concoctions. 480.248.6979, www.sweetrepublic.com.