Page 2 of 3
King Coffee, Tempe
Warm cookies mean fall is here
For those who are vegan or can't have dairy, Alexis Lanterman of King Coffee in Tempe has a few alternatives still certain to evoke the idyllic, cuddle-up-by-a-fireplace comfort of the autumnal time of year.
King Coffee feels as though you've stepped into a close friend's home in the countryside—big windows let sunlight flow into the shop, and beige burlap curtains lay gently over the corners, softly muffling the harshness of the Arizona sun. The walls are set with bricks and the front door is a pastel mint green with a little bell in the top corner, signifying the arrival of new customers. The music is soothing and subdued, with soft piano and gentle string instruments.
Lanterman's favorite drink to whip up for the fall season is a cinnamon coconut milk chai latté. The key, she says, is steaming the milk with the cinnamon so the spice disperses evenly throughout the drink, rather than "choking you with a bunch of cinnamon sitting at the top."
"That taste of cinnamon reminds me of fall and eating Christmas cookies," Lanterman says. "Once I start eating warm cookies, I know it's fall." And although this leans more toward the realm of the winter season, the King Coffee barista says she also adores coconut milk peppermint cinnamon lattés. To make this drink, Lanterman says she adds just one pump of peppermint syrup so it's not too sweet.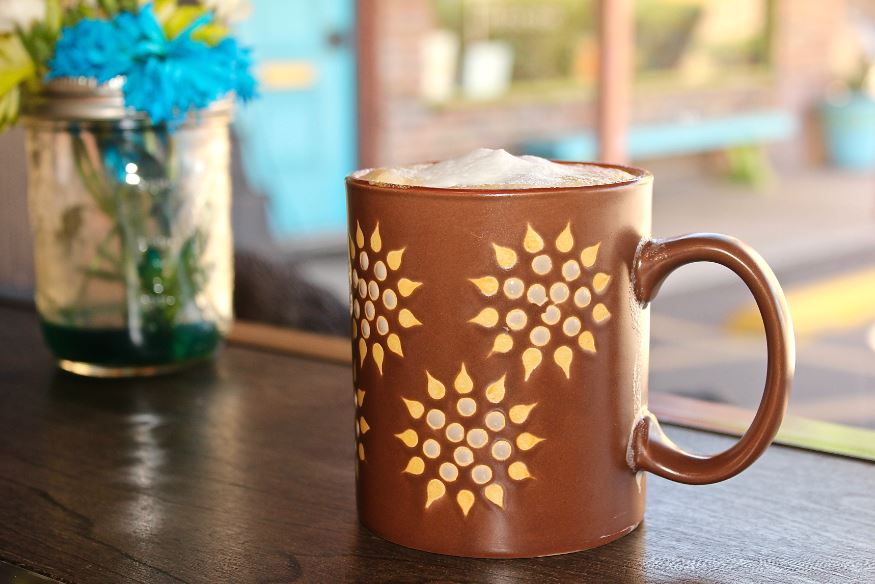 Altitude Coffee Lab, Scottsdale
Keeping it simple
Altitude Coffee Lab is a blend of comfort and sophistication. With pristine white-tiled floors, a grand piano, rustic wooden tables and a charming patio offering delightful views of Marguerite Lake in McCormick Ranch, this local Scottsdale coffee shop has exquisite lattés and cappuccinos. For Altitude, simplicity in creating fantastic coffee drinks is paramount.  
Barista Shaylee Draper loves to make herself a black coffee using the V60, a partial immersion brewing method that creates a more balanced and flavorful cup, she says. Best used for light roasts, Draper says during the fall she enjoys Altitude's El Salvador blend, which has a sweet flavor with a nutty, toffee finish. Then she likes to add the classic cinnamon, pumpkin spice and nutmeg combination for that extra seasonal punch. For those who like dairy or want to tone down the intensity a bit, add a splash of cream or whole milk.