Page 1 of 6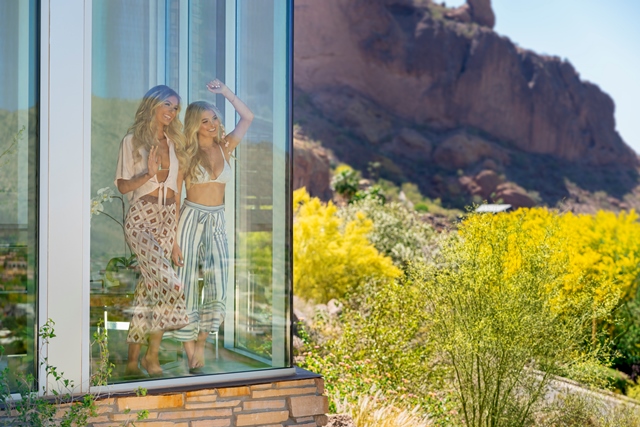 There may be no place like home, but there's also no place like Sanctuary on Camelback's luxury casitas—especially if you have your best GF in tow.
Photography by Christos Sewell. Styling by Melody Sanchez. Hair and makeup by Allison Pynn. Models Ally and Karly from Ford/Robert Black Agency.
ON ALLY: Blush tie top, $39. SCOTCH & SODA jacquard knit pants, $157. Vida Moulin. LOLLI SWIM blue sequin swim top. ilovelolli.com. ON KARLY: Gold strand necklace, $24. LOST + WANDER Marina pants, $80. T. Madison Shop. LOLLI SWIM Romeo top in Doile, $88. ilovelolli.com.