Page 1 of 5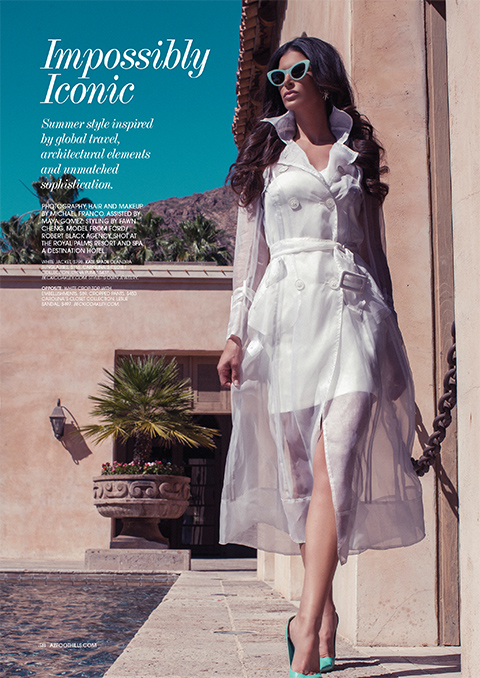 Impossibly Iconic
Summer style inspired by global travel, architectural elements and unmatched sophistication.
PHOTOGRAPHY, HAIR AND MAKEUP BY MICHAEL FRANCO. ASSISTED BY MAYA GOMEZ. STYLING BY FAWN CHENG. MODEL FROM FORD/ ROBERT BLACK AGENCY. SHOT AT THE ROYAL PALMS RESORT AND SPA, A DESTINATION HOTEL.
WHITE JACKET, $798. KATE SPADE DEANDRA SUNGLASSES, $155. CAROLINA'S CLOSET COLLECTION. DYNA PUMP, $437. BECKICOAKLEY.COM. STYLIST'S OWN JEWELRY.