Fashionistas Valley-wide can expect the unexpected with Scottsdale designer, Joy Li, as she debuts her 2013 Lifestyle Collection on Thursday evening, Nov. 1, at her newly re-designed boutique STUDIO Joy Li.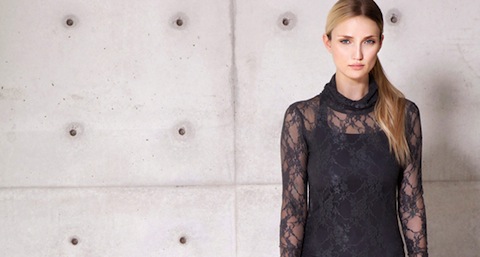 Li is no newbie to the fashion scene. In fact, she has 25 years of fashion expertise under her belt. Her edgy, sophisticated designs have been on the racks in top label shops like Liz Claiborne, Guess and more. Each piece is treated with the utmost care and is hand-stitched in Scottsdale. Li not only makes beautiful clothes, but she also offers practical advice on the latest fashion trends in Scottsdale's STUDIO Joy Li. Apart from the latest trends, STUDIO also offers Li's line of timeless basics, as well as a thoughtfully curated collection of pieces created by independent designers from around the world.
STUDIO Joy Li recently relocated and expanded to a new space in Southbridge District of Old Town Scottsdale. Li will release her newest line, STREAK, in her new studio space this fall. Whether fashionistas feel like being ultra-feminine during the day and super-edgy during the night, STREAK has 25 shape-flattering day-into-night pieces that women will adore. STREAK is anything but muted and ordinary. Bursts of hot color and irreverent detailing encompasses the entire collection. This fun and funky spin on clothes encourages women to mix, match, layer, and most importantly, feel confident about the look they're inspired to create.
The limited-edition styles will be featured in Li's Scottsdale boutique, STUDIO Joy Li, as well as online at: http://www.joyli.net/