Page 1 of 6
Shed your winter garb and indulge in flirty-chic resort pieces sure to make for a fanciful jaunt.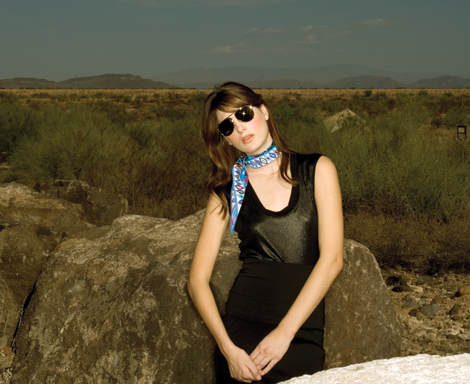 Lida Baday
black cap-sleeve, scoop-neck shell, $395.
Lida Baday
black knit tube skirt, $350.
Emilio Pucci
blue print scarf, $150.
Chanel
gold-rim aviator sunglasses, $350. All Saks Fifth Avenue.