Whether it's the fevered hunt or the thrill of the perfect find, every skilled shopper can tell you that vintage stores often yield the best finds. Lucky for us, the best brands and bargains are right in our backyard. Whether is furniture, fashion or collectables you crave, the Valley has only the best to offer.
Antiques on Central: Best place for vintage home accessories
Boasting 16,000 square feet, this Valley store specializes in Tiffany, Art Deco and 19th century pieces. Most everything you'll find is elaborate and ornate―perfect standout pieces that add elegance to any home.  Needless to say, there is something for everyone here. 602.264.4525,
www.antiquesoncentral.com
.
Pages: Best place to buy a first-edition book
Bring your bookshelf to a new level with this Cave Creek store specializing in new, rare and antiquarian books, maps and documents. From a signed copy of "Silent Spring" to first edition Bond classics and Hemingway's greatest works, this store has something for every literary aficionado. So go ahead and spruce up the study, or just the bedside table, with a true collector's item from this Valley treasure. 480.575.7220, www.pages.indiebound.com.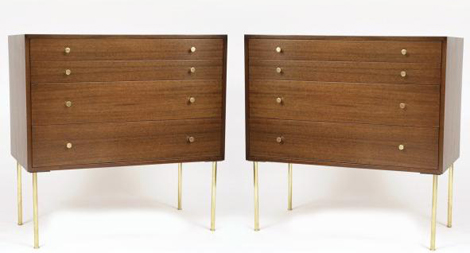 Red Modern Furniture: Best place for 20th century furniture
Specializing in top designers from the 1950's through the 70's, this two-story treasure never fails to impress. With an inventory that changes daily and original pieces from the legendary George Nelson, Milo Baughman and Verner Paton, Red Modern only picks the best. Don't see what you like in the store? All it takes is a simple murmur to the staff and they'll hunt it down for you. 602.256.9620, www.redmodernfurniture.com.

Arizona Connection: Best place to buy your childhood dream car
This Gilbert dealership is sure to please, featuring cars from the 1920's to the 1990's.  Reasonably priced and in prime condition, Arizona Connection focuses on muscle cars with brands like Ford and Chevrolet, with a few Jaguars and Cadillacs thrown in for good measure. With this dealership nearby there is no reason not to drive the car of your dreams. 800.243.1957, www.arizonaconnection.net.
Hollywood Regency: Best place for wearable vintage
If the shear size of this vintage clothing and accessories store isn't enough to impress, the quality of the items for sale sure is.  Everything in this extensive collection is in near perfect condition, whether you're craving vintage slips or floor length gowns. Bright and colorful, this award-winning Valley store can be a bit hard to navigate with its tightly packed racks (and resident cat who loves to lounge in the center of aisles), but with a little time and effort a few covet-worthy pieces are bond to turn up. 602.277.5765.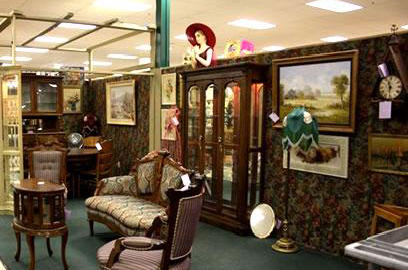 Antique Trove: Best place to go For Old World elegance
This large store features multiple vendors and carries a wide variety of timeless and distinctive pieces. What makes this store unique is the variety of dealers, from as far away as Asia and as close as your own backyard, who offer sophisticated furnishings and décor for every home. 480.947.6074, www.antiquetrove.com.
Retro Redux: Best place to go Mod
Don't let the size of this small shop discourage you―every inch and every surface is packed with drool-worthy, midcentury finds. From the impressive collection of vintage barware cluttering the shelves to the adorable Big Button phone set on a gorgeous wood end table, this store is a mecca for all things groovy. As for the clothing section―who would have thought polyester shirts and sequin skirts can live happily with Valentino and Yves Saint Laurent? 602.234.0120.