Page 2 of 3
Owner Georganne Bryant describes her style for the CenPho (Central Phoenix) boutique as "modern-vintage and eclectic." Each Frances product reflects Bryant's personal taste and high standards for quality.
Bryant collaborates with local artists and travels to trade shows across the country to find one-of-a-kind pieces. Vintage and new designer fashion, handmade jewelry, stationary, functionary art and locally made goods fill every rack and antique display armoire in the store.
"It's whatever catches my eye and I get excited about," she said.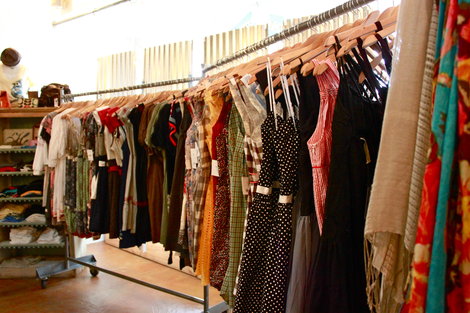 There really is something for everyone at Frances; tough, edgy apparel for guys, organic catnip for your cat, locally hand-painted TOMS for the artfully-conscious, handmade stationery from Seattle-based company Driscoll Design, and transition-ready dresses that will take you from workday to weekend, all just beg to be taken home.
"We get items everyday," Bryant said. "Since we're pretty well-known, we turn out inventory pretty fast. It's nice for our customers to see something new every time they come in."