Page 1 of 3
"she had a cocktail in hand and confetti in her hair"
...Could you dream of a more adorable fragrance tagline?

Kate Spade has a knack for outdoing herself every season, cuteness-wise, so it's no surprise her latest fragrance- twirl- takes the brightly-colored, confetti-covered cake. But an adorable gold-flecked bottle isn't enough this time- this fragrance is being released as a part of a party-girl, celebratory capsule collection of goodies! We're talking jewelry, lipstick, party-perfect pumps, a signature handbag and Champagne saucers that make our hearts flutter.
Let's get down to the delightful details: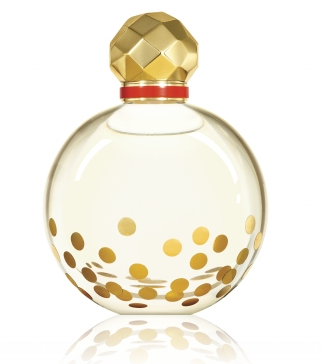 twirl by Kate Spade New York, 3.4 oz., $80
Twirl, the true inspiration for this mini-collection, is a day-to-evening scent that's "infused with a dash of joie de vivre" and is best worn to soirees and on your most "colorful days". Spritz yourself with the beautiful bottle- the effervescent, celebratory scent is a mingling of watermelon, blackberry and red currant, atop notes of orange blossom, star jasmine, tiare flower and sweet magnolia, finished with luminous musks and french macarons- straight from the patisserie. Does anybody have a straw? We want to sip it!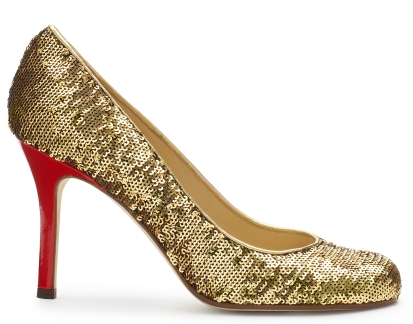 twirl Karolina pump, $350
A perfect party pump is in order! The twirl Karolina pump is a festive, glittery addition to any LBD or any lil' outfit in need of some sparkle. Gold sequins encrust the body of the shoe, and the heel is finished with cherry-red patent. These give a whole new meaning to twinkle toes, don't they?