Page 4 of 4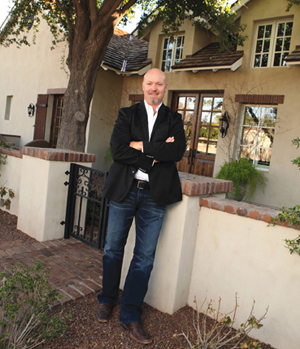 Best Custom Homebuilder
Brimley Development
Overseeing the entire remodel project from concept to completion, these contractors and custom builders have been renovating Phoenix, Scottsdale and Paradise Valley one home at a time. The company's unique "on time, on budget" guarantee ensures that your home will be picture perfect and as planned. 480.247.7770, www.brimdev.com.

Best Pool Company
Shasta Pools & Spas
A trusted Valley name since 1966, Shasta has converted many boring backyards into family getaways with the addition of a swimming pool. Over time, the family-owned and –operated company has expanded to include remodels and supply stores. 602.532.3700, www.shastapools.com.

Best Rug Selection
Azadi Fine Rugs
Found in only three states, Azadi's extensive collection of rugs is available in semi-antique, antique, investment and fine new contemporary styles. The decorative pieces have taken their place in many regal rooms throughout the Valley. 480.483.4600, www.azadifinerugs.com.

Best Stone Company
Imperial Wholesale
As Arizona's largest supplier of natural stone, ceramic tile, hardwood and laminate wood flooring and carpet, Valley residents take advantage of the lowest prices at the company's massive Mesa warehouse. 480.986.6900, www.imperialwholesale.com.

Best Landscaping
Red Rock Pools & Spas
The landscaping layouts created by this Gilbert team are not only aesthetically appealing but downright jaw-dropping. From lawns, trees, patios and pavers to fireplaces, water features and barbecues, outdoor living by Red Rock Pools & Spas is enjoyable even in the middle of summer. 480.539.0111, www.buildredrock.com.