Page 2 of 4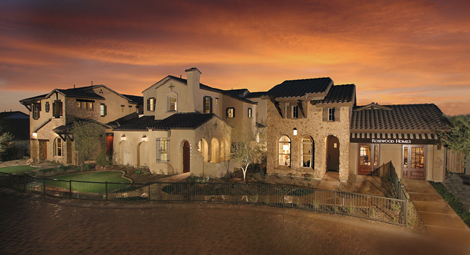 Best Homebuilding Company Second-Year Winner
Rosewood Homes
Founded by David Kitnick, this award-winning Scottsdale-based luxury homebuilder is developing family-oriented communities throughout the Valley. The recipient of numerous accolades including the 2010 Eliant "Homebuyers' Choice Award," Rosewood neighborhoods are some of the Valley's most highly regarded addresses. 480.922.6366, www.rosewoodhomes.com.

Best Custom Cabinets
Burdette Cabinet Co., Inc.
Providing function and a focal point, custom cabinetry designed by talented craftsmen is the center of any kitchen, bath or home office. Burdette Cabinet Co., Inc.'s impeccable attention to detail and unique design style is what makes this Mesa company readers' top choice. 480.830.8818, www.burdettecabinets.info.

Best Design Firm: Designer
VM Concept
Valérie Marcus, IIDA, is known for her international flair and ability to blend the old with the new. As owner and lead designer at VM Concept, Marcus fuses her team's worldly knowledge into designs that result in show-stopping rooms. 480.368.2707, www.vmconcept.com.

Best Design Firm: Store
Robb & Stucky
As the largest high-end interior design firm and premier home furnishing retailer in the country (there is a showroom in Scottsdale), Robb & Stucky employs award-winning designers to transform its clients' ordinary spaces into extraordinary ones. 480.922.0011, www.robbstucky.com.